AGENT LICENSE ID
M09002684
BROKERAGE LICENSE ID
12446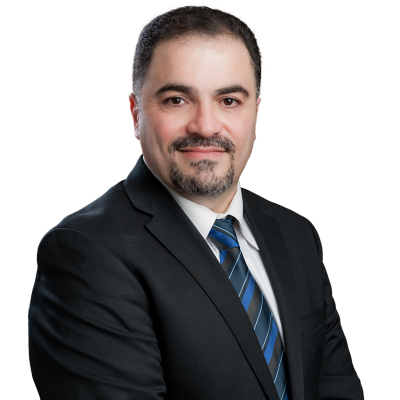 Ata Tamjidi
Mortgage Broker
Address:
216 Chrislea Road, Unit 101, Woodbridge, Ontario
Ata Tamjidi
Principal Broker/President - M09002684
O: 416-241-2227
F: 1-866-544-3707
E: ata@noblemortgages.ca
L: Azeri, English, Farsi, Turkish
My success as a Mortgage Broker relies on a number of personality traits like creativity, self confidence and courage, community characteristics such as social skills and work-related expertise like commitment to excellence and cooperation. I am able to recognize, understand my clients' needs, and use my abilities to navigate social complexities and make personal decisions that achieve positive results.
I focus on maintaining stability, improving efficiency and making sure my clients are getting the lowest rate the market has to offer. I think strategically, build consensus, execute impeccably and am strong in operational implementation. I recognize the inevitable changes as potential sources of self-renewal. My top priority is service to my clients to obtain financing. My main emphasis in organization is on building a community of trust. I am honest with others and focus on the well-being of others.
My deeper level of listening skills helps to understand the client's needs, values, personal goals, and try my best to deal with situations concisely and persuasively. I am well-adjusted, calm and secure. I have a broad range of interests and am imaginative, creative and willing to consider new ideas. I have the ability to inspire, emphasize on team building and am supportive.
In my office, I create an environment where we all feel valued. I strive to motivate my employees by providing them with the opportunity to satisfy higher needs and become intrinsically rewarded. I expand their capabilities which enable them to devote more attention to the vision of organization. I empower them by providing a understanding of how their jobs are important to the organization's mission and performance, thereby giving them a direction within which to act freely. This will motivate them to consider how important their jobs are and see themselves as capable and influential, and recognize the impact their work has on the organizations success.
I coordinate and balance the conflicting interests of all stakeholders and am able to think and act in creative ways in difficult situations. As a Credible Mortgage Broker, I have earned people's trust because I have contributed something extremely valued when it really matters, like expertise, sound advice, extra support or a welcome opinion. All of these qualities have assisted me to be the top producer in the mortgage industry for the past five years.