AGENT LICENSE ID
NS#161880285 ON#M08003750
BROKERAGE LICENSE ID
NS161759015 NB160000476 ONT M18000001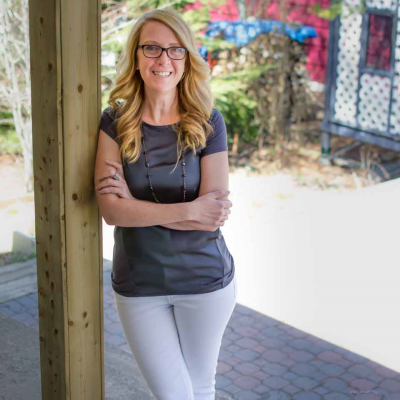 Catherine E Fogarty
Mortgage Broker
Address:
., Toronto, Ontario / Halifax, Nova Scotia
BROWSE
PARTNERS
Catherine is amazing.
For me being a new comer to Canada (on a working visa) helped me get my mortgage to buy my house in a couple of days.
She managed to get me also a good mortgage rate.
I highly recommend Catherine and for sure I will collaborate with her in the future.
~ Adelin, Halifax NS
When I bought my first house my Realtor told me "you MUST see my Mortgage Broker Catherine Fogarty". I have since gone to her with all of my mortgage needs and consider her a trusted family friend. Thanks Cat!
~ Monika, Toronto ON
I have no idea what to say! Lol "you're awesome!"
As a first time home owner I relied on Catherine's expertise in handling all of my mortgage needs. She walked me through each step and made the process less stressful.
~ Chris, Dartmouth NS
I found myself ending my marriage and starting a new chapter in my life. Needless to say it was a very difficult time, many changes occurred and I had a tremendous amount of loose ends to tie up. My biggest obstacle was keeping my beloved home and all the stress that came with it. Catherine provided me with a new mortgage at a great rate and did all the legwork with me just providing the basic details for her. I can't say enough about how she took my situation into consideration and made the transaction seamless. The mortgage she provided made it so I could be more comfortable financially and didn't have to worry about the day to day anymore. Thank you Catherine.
~ Rhonda, Bedford NS
I work in finance but I still call Catherine to broker all of my mortgages during the last several years. She has been there since the first purchase, to many others, including showing us how to add rental properties to our investment portfolio. She saved us time, cost, and helped increase our bottom line. I refer her to all of my family, friends, and colleagues.
~ Daniel, Toronto ON & Beeton, ON
As first time home buyers we were very lucky to have Catherine on our side. She diligently sought out the best rates and situation for myself and my wife and gave us excellent advice all the way through the process.
When it looked like we may not get our Mortage, she fought for us and made it happen where others may have given up.
Catherine made herself available to us far beyond regular business hours and was a pleasure to deal with.
If you want an expert on your side that will go above and beyond to make things happen I would highly recommend her!
~ Tony, Dartmouth NS
Catherine saved me from myself, navigating my first home purchase and renewals is overwhelming with so much happening in such a short period of time. Catherine was there with solid mortgage advice and options through the entire process. I know that she saved me money by finding the best solution every time. I will continue to trust Catherine with every renewal I have and still recommend her to my closest friends and family, frankly anyone else that will listen as well.
~ Kevin, Newmarket, ON
---
BLOG / NEWS Updates
What happens to a home or mortgage when someone dies? Many Canadians don't know - by Clayton Jarvis
A misunderstanding of what happens to a persons property once theyve died can cause extreme distress, both financial and emotional, for her surviving family members. Canadians who think their properties will automatically pass to their descendants could be in for an unpleasant surprise if they come back to haunt them. As Bury explains, even when a will lists a spouse or child as a beneficiary, each province has its own formula for distributing the deceaseds assets that takes priority over the dead persons wishes. It may not actually be divided the way that you would want, she says. And if you have a common law spouse, unless theyre a joint owner of the home, they are not accounted for under that provincial formula. In most cases, the executor identified in a persons will will be instructed to sell the deceaseds assets, although the executor has the power to do what they feel is in the surviving family members best interest. If Bury dies her example! and leaves the home to her husband, its unlikely that her executor would do anything beyond transferring the title and mortgage. If a person dies and names no executor, things slow down considerably. In this case, the court will appoint an administrator to the deceaseds case. The administrator plays the same role as an executor, but because they dont have the power to act until the court appoints them, descendants hoping to sell the deceaseds home could be waiting weeks or months until an administrator is in place. Having an executor in place is a far better course of action. Administrators, Bury says, will seek guidance from a persons beneficiaries, but they do not have to listen to them. The survey also found that a majority of Canadian homeowners dont know what happens to their mortgages when they die. Only 28 percent of respondents realize that their mortgage needs to be paid by the beneficiary who receives their properties. It does not disappear, unfortunately, says Bury, although thats exactly what 12 percent of survey respondents think happens to a mortgage when a borrower dies. Property owners, particularly investors, must also keep in mind the tax bills awaiting their surviving family members. The CRA treats a dead individuals assets as if they were all sold on the day prior to his death, meaning capital gains taxes on non-primary residents need to be paid even if the home is left to a beneficiary. Joint ownership of a property with a spouse can provide a clean and legal work-around; otherwise, those left behind will need to foot the bill. Everyone works their entire life to leave this meaningful legacy for their beneficiaries, Bury says, and Im not sure that Canadians really understand whats going to end up in their beneficiaries pockets at the end of the day. Its the unknowns that make death so scary. Having a will in place might not alleviate all of a persons fears about the infinite void were all inching toward, but it can reduce the greatest one of all: Will my family be taken care of when Im no longer around to protect them?
CANADA HOUSING MARKET: THE FALL'S RISE
Canadian home sales rose by 8.6% (sa m/m) in October, the largest increase since July 2020. Listings moved in the same direction, albeit by a much smaller 3.2% (sa m/m). The larger increase in sales carried the sales-to-new listings ratio, an indicator of how tight the market is, to 79.5%, up from 75.5% in September, and much higher than its long-term average of 54.5%. As a result, the composite MLS Home Price Index (HPI) rose by 2.7% (sa m/m)the third consecutive acceleration, and the biggest, after months of price gains deceleration. Single-family homes and apartments were the main drivers of Octobers price gain. Movements in the market were broad-based, with the uptick in sales spread out across much of the country. Sales went up in 28 of 31 local markets we track. Kitchener-Waterloo recorded the largest increase (29.5% sa m/m) followed by Thunder Bay, Kingston, Okanagan-Mainline, and Winnipegall recording increases of over 15% (sa m/m). While these are mainly suburban secondary markets, primary markets are also showing signs of strength, with Torontos sales going up by 9.9% (sa m/m) and Montreals and Vancouvers by 7.8% (sa m/m). Octobers national level of sales is historically strongthe second highest on record for October after October 2020, and a remarkable 40% (sa) higher than the 20002019 October-average. source: https://www.scotiabank.com/ca/en/about/economics/economics-publications/post.other-publications.housing.housing-news-flash.november-15--2021.html
Excess Household Savings and Implications for Inflation in Canada
Canadians have built up a record amount of savings during the pandemic. By some estimates, it totals around $300 billion. This stockpiled spending firepower has fueled concerns that inflation could be higher and more persistent than currently thought, especially at a time of growing supply-side constraints. However, there are a few reasons to suggest the inflation impulse from excess savings may not be as hefty as some believe. The amount of funds in highly liquid cash form is significantly lower than the headline estimate, consumers are likely to gradually draw on their savings to spend, and the reorientation of outlays from goods to services will dampen price pressures. Still, the amount accumulated in savings is large and unprecedented. This represents an important upside risk to the Bank of Canadas consumption and inflation forecast in the October Monetary Policy Report. Source: https://economics.td.com/ca-excess-saving