AGENT LICENSE ID
NS#161880285 ON#M08003750
BROKERAGE LICENSE ID
NS161759015 NB160000476 ONT M18000001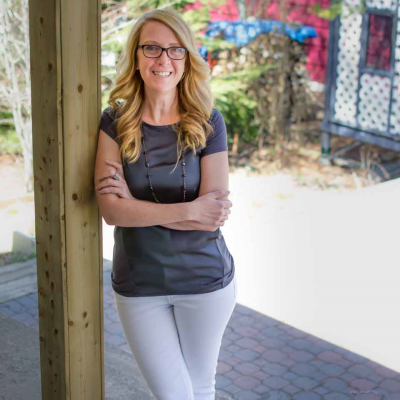 Catherine E Fogarty
Mortgage Broker
Address:
., Toronto, Ontario / Halifax, Nova Scotia
BROWSE
PARTNERS
What happens to a home or mortgage when someone dies? Many Canadians don't know - by Clayton Jarvis
10/14/2020
A misunderstanding of what happens to a person's property once they've died can cause extreme distress, both financial and emotional, for her surviving family members.
Canadians who think their properties will automatically pass to their descendants could be in for an unpleasant surprise if they come back to haunt them. As Bury explains, even when a will lists a spouse or child as a beneficiary, each province has its own formula for distributing the deceased's assets that takes priority over the dead person's wishes.
"It may not actually be divided the way that you would want," she says. "And if you have a common law spouse, unless they're a joint owner of the home, they are not accounted for under that provincial formula."
In most cases, the executor identified in a person's will will be instructed to sell the deceased's assets, although the executor has the power to do what they feel is in the surviving family members' best interest. If Bury dies – her example! – and leaves the home to her husband, it's unlikely that her executor would do anything beyond transferring the title and mortgage.
If a person dies and names no executor, things slow down considerably. In this case, the court will appoint an administrator to the deceased's case. The administrator plays the same role as an executor, but because they don't have the power to act until the court appoints them, descendants hoping to sell the deceased's home could be waiting weeks or months until an administrator is in place.
Having an executor in place is a far better course of action. Administrators, Bury says, will seek guidance from a person's beneficiaries, "but they do not have to listen to them."
The survey also found that a majority of Canadian homeowners don't know what happens to their mortgages when they die. Only 28 percent of respondents realize that their mortgage needs to be paid by the beneficiary who receives their properties.
"It does not disappear, unfortunately," says Bury, although that's exactly what 12 percent of survey respondents think happens to a mortgage when a borrower dies.
Property owners, particularly investors, must also keep in mind the tax bills awaiting their surviving family members. The CRA treats a dead individual's assets as if they were all sold on the day prior to his death, meaning capital gains taxes on non-primary residents need to be paid – even if the home is left to a beneficiary. Joint ownership of a property with a spouse can provide a clean and legal work-around; otherwise, those left behind will need to foot the bill.
"Everyone works their entire life to leave this meaningful legacy for their beneficiaries," Bury says, "and I'm not sure that Canadians really understand what's going to end up in their beneficiaries' pockets at the end of the day."
It's the unknowns that make death so scary. Having a will in place might not alleviate all of a person's fears about the infinite void we're all inching toward, but it can reduce the greatest one of all: Will my family be taken care of when I'm no longer around to protect them?