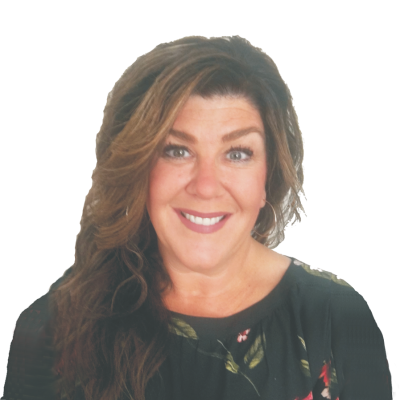 Jacquie Claggett
Senior Mortgage Broker
Address:
101-19909 64th Street, Langley, British Columbia
BROWSE
PARTNERS
Summary of Mortgage Rule Changes
1/12/2017
I wanted to take this opportunity to say thank you for your business and your help in making 2016 a successful year. Your support

means the world to me. I look forward to 2017 being another great year of helping people find their perfect mortgages!

As I am sure you are aware, there were a lot of unexpected mortgage policy changes in 2016. I am going to do my best to keep you up to date in 2017 with regular postings regarding policy, product and market changes that may impact you. You can find these updates on my facebook page, website, twitter and my blog. Please see links below.

With all these rule changes it is more important than ever to ensure you have someone experienced working for you! Let me put my 20+ years to work for you!

Below is a summary of the changes that came into effect in 2016. I have also included some valuable information regarding the recently announced B.C. Home Owne

r Mortgage and Equity Partnership program, also kn

own as the

First Time Home Buyers Interest Free Loan program

.

There are still a number of questions to be answered regarding this program and I will keep you updated as we get the most recent news.

Summary of the New Rules and Down Payment Program

On October 17th, new housing policies came into effect and have left many Canadians unsure

about how these have impacted them. Outlined below is a very clear and concise summation of how

you have been affected.

How do the changes affect you?

High Ratio Mortgages

For home buyers with less than 20% down payment, mortgage qualification will be based on the Bank of Canada posted rate. This is to stress test borrowers, as Bank of Canada rates are higher than the rates offered by banks and lenders.

Low Ratio Mortgages

All remains the same for home buyers with a down payment of 20% or more. Specifically, borrowers with down payments of 20% or more will still be able to qualify for mortgages using the contract rate - unless the mortgage has a term of 4 years or less and/or is a variable rate mortgage, which are subject to the new Mortgage Qualifying Rate.

Understanding Key Mortgage Terms:

High Ratio Mortgage- A mortgage in which the borrower has a down payment of less than 20% of the purchase price.

Low Ratio Mortgage- A mortgage in which the borrower has a down payment equivalent to 20% or more of the purchase price.

Mortgage Qualifying Rate- The Bank of Canada conventional 5 year fixed posted rate. On average, 2% higher than rates offered by lenders.

| | |
| --- | --- |
| | |

BC HOME Partnership Down Payment Program

Last week the BC government announced the Home Owner Mortgage and Equity (HOME) Partnership. This program will provide down payment assistance to home buyers with less than 20% down.

Through the B.C. HOME Partnership program, the province is helping first-time home buyers by contributing to the amount they have already saved for a down payment with a loan that is interest-free and payment-free for the first five years.

The brief details about the program are as follows:

The B.C. HOME Partnership program will meet the buyer's contribution up to 5% of the home's purchase price, to a maximum purchase price of $750,000.

After 5 years, buyers can either repay their loan or enter into monthly payments at current interest rates.

Loans through the program must be paid off in 25 years - the same length as most mortgages.

The program is set to start on January 16, 2017.

To be eligible for the program, eligible first time buyers must meet the following conditions:

Have been a Canadian citizen or permanent resident for at least five years.

Have resided in British Columbia for at least one year immediately preceding the date of application.

Be a first-time buyer who has not owned an interest in a residence anywhere in the world at anytime.

Use the property as their principal residence for the first five years.

Purchase a home that has a purchase price of $750,000 or less (excluding taxes and fees).

Obtain a high-ratio insured first mortgage on the property for at least 80% of the purchase price. Down payment of 5-19%

Have a combined, gross household income of all individuals on title not exceeding $150,000.

Have saved a down payment amount at least equal to the loan amount for which the buyer applied.

The B.C. Government will start accepting applications for the Down Payment program on January 16, 2017.

If you have any questions regarding the mortgage rule changes, downpayment program or your situation in general, please call or email me anytime. I can answer all your questions about the process, run you through your options, and make sure you get expert advice.