AGENT LICENSE ID
M09000974
BROKERAGE LICENSE ID
10317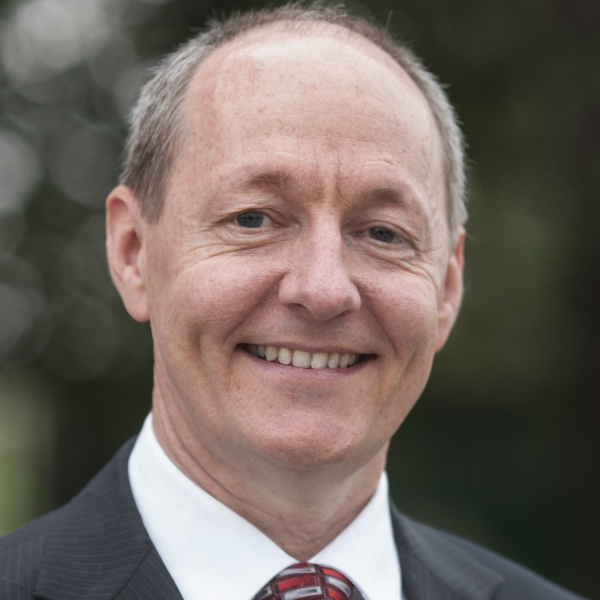 Kevin Byworth, AMP
Mortgage Agent
Address:
210-1179 King St. West, Toronto, Ontario
BROWSE
PARTNERS
CMHC Changes - What Do They Really Mean?
6/11/2020
Late last week the CMHC made changes to mortgage qualification rules. What & why?
What is the CMHC?
CMHC (Canada Mortgage and Housing Corporation) is a Crown Corporation of the Federal Government. Its current mandate is to assist with housing for all Canadians.
What changes are the CMHC making?
Three changes:
1). Reduce mortgage qualification ratios (GDS/TDS) to 35/42 (down from 39/44)
2). Raise the minimum credit score for an insured mortgage to 680 (from 600).
3). Reduce the capacity to use borrowed funds for down-payments.
What does this mean to buyers?
1). The ratio reductions are naturally confusing, so let's ignore those for now and look at the effects. However, if you wish to understand the math behind GDS/TDS, please call me and I'll explain over the phone. However, the key is that buyers will have 10-13% less buying power. One example that's being quoted in the media is that a household with $100,000 in income and a 10-per-cent down payment can currently afford a home of $524,980, but would have a maximum purchase price of $462,860 under the new rules.
2). Raising the minimum credit score means that potential buyers with some patchy credit history (e.g. high credit card balances, late payments or disputed debts) will have more difficulty obtaining mortgages from the major institutions.
3). This measure will have less impact that the other 2 measures. I've seen very few cases in which buyers borrow the down-payment (except from RRSP's under the Home Buyers Plan), and would not recommend it anyway.
Who is most affected?
First-time buyers will be the hardest hit. Typically, they are the ones who have to pull everything together in order to get into a home (especially in the GTA), and qualification ratios are a big factor in determining house affordability. Clients who are trading up (or down) have fewer problems qualifying for loans, so it has to be the First-Timers who are most affected.
When do these measures take effect?
1st July 2020.
There are other mortgage insurers. What are they doing?
Here's a bit of good news. The other insurers are Genworth Financial and Canada Guaranty. They are independent companies, and therefore in a position to make their own decisions. This week they have announced no changes will be made to their rules and policies. We don't know how long this will continue, but at least we have alternatives to the CMHC.
Can we just route all our insured mortgage applications to Genworth and CG?
This is possible. Most of the lenders I use have access to CMHC and one or more of the alternatives. If that continues, we have options for you. However, the lenders themselves are part of the process, and if they choose to endorse the CMHC rules as part of their own lending strategy the advantage may be taken away.
Why are the CMHC doing this, in a time when the real estate market is not strong?
The federal government (particularly the Department of Finance) have been concerned for a while about real estate price appreciation. They have tried to stimulate the supply of properties for sale, but this has been largely ineffective. Of course, COVID-19 has not helped matters.
If they can't rein in prices, the other thing they can do to affect prices is restrict demand, especially for first-time buyers. The measures above are designed to do that. Evan Siddall recently predicted that Canadian real estate prices would drop 9%-18% as a result of COVID-19 and the expected recession. By dashing the hopes of many first-time buyers, this may facilitate the price decreases he's been predicting.
What does this mean for you?
If you're planning to buy a home and need an insured mortgage, your path may be a little more difficult. Should you rush to make a purchase before 1st July? Only if you were planning to buy soon anyway.
If you're looking to buy a rental property, there are no changes. Mortgages for rental properties are not insured, and are a maximum of 80% (75% for many lenders) Loan to Value, so CMHC insurance is not needed.
Whatever your situation, please contact me for a private phone consultation. My knowledge and experience are available to you.
Finally, is 5% down-payment disappearing?
No. It still exists. Evan Siddall (the CMHC head) did ruffle some feathers recently when he mentioned this as a possibility, but it was just an idea. If the CMHC had planned to adopt it, they would have included it in their package of changes last week. They've already put a crimp in the market, that's quite enough. Fortunately, 5% down-payment was left alone.