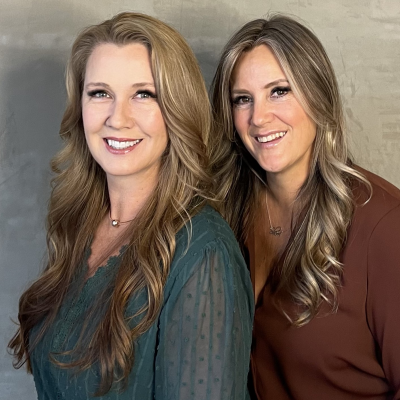 Lawless Brown Mortgage Team
Mortgage Professionals
Address:
109-3550 Saanich Road, Victoria, British Columbia
BROWSE
PARTNERS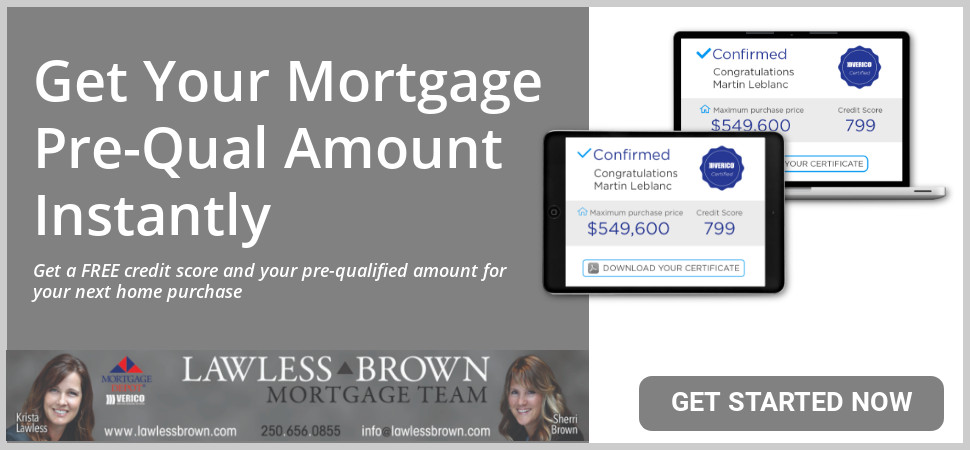 Here to help you!
The mortgage process can be stressful and overwhelming; we've been there and that's why we are here for you!
We have offices in both Victoria and Sidney and meet with clients at whichever location is most convenient.
We prefer to think of ourselves as "Mortgage Managers". Not only to ease you through the process step by step but also to educate you before, during and long after the mortgage completes so that you are always able to make those informed decisions. We recognize the stress that is associated with such a major investment and we strive to keep the process running smoothly from start to finish and eliminate any surprises along the way. We look forward to helping you manage your mortgage for as long as you have one!
As Mortgage Managers we deal with all clients from the best credit and income to slightly bruised credit or non-verifiable income. We will get to know you, your specific situation and needs and work with you to accomplish your goals.
The biggest investment of your life can also be a very pleasant experience.
Krista & Sherri
---
BLOG / NEWS Updates
Ownership of Residential Property by Non-individuals
New data released today from the Canadian Housing Statistics Program provide information on ownership of residential properties by non-individuals in Nova Scotia, Ontario and British Columbia. The Canada Mortgage and Housing Corporation published a report using these new data,Residential Property in British Columbia, Ontario and Nova Scotia: An Overview of Non-individual Ownership, which also includes analysis of the ownership structure of vacant land across the three provinces. The data tables include information on non-individual entities, referring to firms and governments. For the purpose of this release, they are classified into the following categories: corporations, governments, and sole proprietorships and partnerships. Information on selected sectors in which those entities operate, following sector groupings from the North American Industry Classification System (NAICS), is also included in this release. Among firms and governments, corporations own the majority of residential properties Across the three provinces, corporations are the most common legal type of non-individual owners of residential properties, followed by governments. Corporations include businesses and non-profit organizations, while governments include federal, provincial, territorial and municipal governments. In terms ofNAICSsectors, entities belonging to the real estate and rental and leasing sector, the public administration sector and the construction sector are the most common non-individual owners of residential properties. In Ontario, three-quarters of non-individual owned properties are held by corporations, compared with68.9% in Nova Scotia and57.3% in British Columbia. The share of non-individual owned properties held by governments is highest in British Columbia (39.0%), followed by Nova Scotia (22.9%) and Ontario (20.1%). In Nova Scotia,28.8% of residential properties held by corporations are owned by the construction sector, compared with22.5% in Ontario and21.4% in British Columbia. Among the residential properties owned by corporations, the real estate and rental and leasing sector accounts for the largest share in Ontario (31.1%) and in British Columbia (23.4%), while in Nova Scotia it represents about one-quarter of the properties held by corporations. The average assessment value of a residential property owned by corporations is highest in British Columbia at $1.3million, compared with $630,000in Ontario and $330,000in Nova Scotia. In British Columbia, corporations account for84.7% of the total assessment value of non-individual owned properties, while in Ontario and Nova Scotia this share is closer to80%. Residential properties owned by governments represent around10% of the total assessment value of properties owned by non-individuals in each province.
Resolution broken already? Try a wellness goal instead
Many of us make New Years resolutions every January. But statistics show that nearly 80 per cent of people who make them will have broken them by February. If you feel like this is you, dont fret. Most of us can agree, especially with recent holiday indulgences, that improving personal fitness and nutrition is an intimidating idea. But the secret to getting motivated and keeping the momentum going into the spring is to follow these three simple guidelines: Dont try too much at once. When we first set fitness and wellness resolutions, were often inclined to make a goal to spend every day at the gym and eat clean 100 per cent of the time. There is a reason these are too often broken they are hard to accomplish. Listen to your body and do what feels good for you. Modify your lifestyle to a healthy one that fits your needs and is one youll be able to sustain throughout the year. Stick to it. Experts say that it only takes 21 days to create a lasting habit. While that may seem like a lot, three weeks will come quickly and there are many resources out there to help you through it, from fitness plans to eating guides. AdvoCare, a nutrition and wellness company new to Canada, carries several products to help enhance your results. Keep a positive mindset. If you miss a day, dont stress about it, you can get back on track tomorrow. Staying positive about your wellness journey will keep you on track to reach your goals and maintain a healthy lifestyle well into the future. If you are able to make it to day 21, youll set the stage for the rest of the year and will be on the right track to meeting your fitness and nutrition goals. Find more information at advocare.com/en-ca. http://www.newscanada.com/en/Resolution-broken-already--Try-a-wellness-goal-instead-93447