AGENT LICENSE ID
M08001411
BROKERAGE LICENSE ID
12597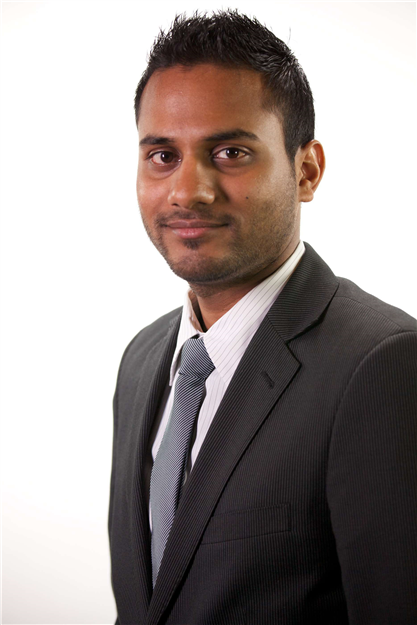 Nitesh Kumar
Mortgage Broker
Address:
13 - 70 Delta Park Blvd, Brampton, Ontario
We know that different people need different things in a mortgage. That's why we have solutions for all kinds of homeowners. Whether you are buying your first home, an investment or cottage property, or looking at home renovations or renewing your mortgage, we have a mortgage solution for you.
For most people, arranging a mortgage is the largest financial decision they will make in their lifetime. Let us help you make an educated decision as the mortgage you choose will form the foundation of your financial stability.
We negotiate with major financial institutions, chartered banks, trust and insurance companies, Canada Mortgage and Housing Corporation, Genworth Financial and others to bring our clients the most competitive mortgage rates and terms. We usually earn a commission or fee from the lender for all the work, advertising and promotion done on their behalf. Our professional services are provided, at most cases, at no cost to you.
As our client, you can choose form the widest range of options, obtain the most competitive rate and best product suited for your specific needs.
We are not just another mortgage company!
We are here to assist you in the best possible way by providing "Hands on Service"!
We are here because a qualified applicant can demand the best!
---
BLOG / NEWS Updates
Welcome to my blog!!!
Virtual Tours and Live Streams a Hit on REALTOR.ca
While staying home to help stop the spread of COVID-19, Canadians are spending more time looking at properties on REALTOR.ca, Canadas No. 1 real estate platform*. During the week of March 9, visits to REALTOR.ca dropped by 30%; however, since April 12 traffic has crept back up by 14% and consumer inquiries to REALTORS through the site rose by 25%similar to levels during the same period last year. Despite the pandemic, REALTOR.ca has seen a 14% increase of visitors during the first quarter of 2020. As COVID-19 is limiting how buyers can visit homes that interest them, REALTOR.ca makes it possible for Canadian REALTORS to virtually showcase listings by integrating video and 3D tours from 10 of the most popular services. Since April 7, REALTORS can also schedule and promote live stream open houses using popular platforms such as Facebook Live, Instagram Live, Zoom and YouTube. If theres one thing 30-plus years in this business has taught me, its that as an industry we are early adopters of technology, said Costa Poulopoulos, Chair of the Canadian Real Estate Association. With restrictions on how we can continue to serve our clients, Im proud that weve been able to add features for REALTORS that allow them to continue to show homes to interested buyers.
Canada's Manufacturing heavily impacted in March
Manufacturing shipments fell 9.2% in March after climbing 0.4% the prior month. This result was more than double the drop expected by consensus (-4.5%). Lower sales were registered in 17 of the 21 industries surveyed, including transportation (-26.5%), petroleum and coal products (-32.2%), and plastics/rubber products (-10.9%). Alternatively, shipments increased for food manufacturing (+8.2%) and paper manufacturing (+8.4%). With the price effect removed, total factory sales decreased 8.3% m/m, while inventories grew 0.8%. As a result, the real inventory-to-sales ratio rose from 1.56 to 1.72, a bad sign for future production. Manufacturing sales came in much worse than expected in March, matching their largest one-month decline on record (December 2008). Sales retraced all the way back to their level in June 2016. It should come as no surprise that disruptions from COVID-19 were the chief cause of the decline. Indeed, 78.3% of manufacturing businesses reported being impacted by the pandemic. Transportation saw a significant decline owing to plant closures, while refineries lowered production as demand and prices waned. Not everyone experienced an adverse shock, as evidenced by marked increases for food (groceries) and paper manufacturing (toilet paper) in the month. This will likely be transitory, however, as households rushed to stock up in March. Eight of the ten provinces reported lower sales, with Ontario and Quebec posting the largest declines. All told, given that confinement measures had been in place for only two weeks in March, the April manufacturing picture can be expected to be even worse. Home sales fell 56.8% from March to April, to the lowest level recorded since the inception of seasonally adjusted data in 1988. The fall was generalized to all the 26 major markets tracked by CREA except Newfoundland and Labrador, where sales rose 13.6%. New listings also fell sharply (-55.7%) but active listings only 8.7%. Therefore, the active-listings-to-sales ratio (our preferred gauge of market conditions) skyrocketed from 4.3 months of inventory in March to 9.2 in April, the largest since the 2008-09 recession. Source: National Bank of Canada