AGENT LICENSE ID
M08001578 / M14001864
BROKERAGE LICENSE ID
10317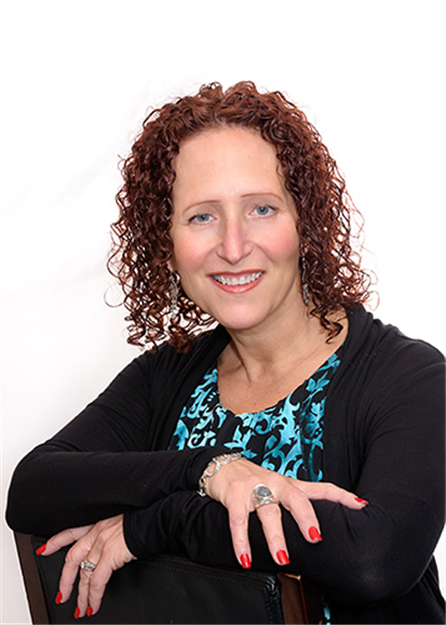 Maxine / Maclin Crawford
Mortgage Broker / Agent
Address:
# 210 -1179 King Street West, Toronto, Ontario
BROWSE
PARTNERS
Ana & Carlos
"As first time homebuyers and coming from a country where mortgages, loans, etc. do not exist; my husband and I were really unfamiliar with the complete process of buying a house. We did some research about it but found ourselves overwhelmed and with a lot of information we didn't know anything about. Here is when our mortgage broker, Maxine, comes to change our lives from being stressed to being relaxed. She not only got us a better rate than we had been offered, but also explained thoroughly each and every single step of the process until we understood. She is a professional, knowledgeable and a hard worker who is always there for you. She returned our calls and emails quickly anytime, and with answers for our questions easily to understand. We did even keep in touch with her after we bought the house we wanted, because she is an excellent person as well. We couldn't be happier and more satisfied with her service. We would highly RECOMMEND HER TO ANYONE looking to buy a house or to get a loan. We are definitely coming back after our term is completed. Thanks Maxine!!"
Ron P
To anyone thinking of using Maxine's services, you will not be disappointed. She is very professional and informative. I truly believe she will have your best interests at heart. She makes things easy to figure out and will be there if you have any questions. You will not be disappointed!!!
Jon & Melissa
Maxine has been our mortgage broker for 2 home purchases and most recently our mortgage renewal. She has provided excellent customer service and fully assisted with helping us find a top quality mortgage lender, with an excellent mortgage rate. Her honesty paired with wisdom of the industry impressed us from day one and the above and beyond attention to detail speaks to her professionalism. We really appreciated how uncomplicated and easy she made the whole process for us. She was quick to answer any of our questions, always making herself accessible. We have fully recommended her services in the past to friends & family and will continue to do so in the future.
Brett N
Hi Maxine I am writing to express my gratitude for the service you have given me during my mortgage process. I was so pleased to do business with such an intelligent professional. Not only was I given a complete and professional consultation and preparation, you were also very informative and helpful to make me understand everything that was being done. You even took the time to explain every available option, and broke it down into easy to follow instructions, and helped me understand all of the terms. I have never worked with someone who was so easy to get a hold of (even during off-hours) and that replied so promptly. Thank you for your commitment to excellence and dedication to professionalism.
Dawn & Terry
We can never relay just how much all of Maxine's hard work, knowledge and expertise has meant to us. We have relied on Maxine for our cottage, primary residence, re-financing and investment property. Time after time, Maxine goes out of her way to accommodate us. We are so confident in her abilities. Maxine explores various options and scenarios to ensure that we meet our financial goals...explaining every detail along the way. She is extremely professional, courteous and unbelievably thorough. We will most definitely be back to Maxine for anything we need in the future and will continue to recommend her to family and friends as we have in the past. Thank you for all of your hard work Maxine! You are the best!
Edmond M
I've been relying on the advice and services of mortgage broker Maxine Crawford since 2000. The things that I value the most are: • Maxine asks good questions to understand our situation, needs and preferences. • She proposes options that truly meet these needs / preferences. • She takes the time to explain in simple terms each available options, their features, the "Pros and Cons", etc. • I feel very comfortable asking Maxine all my "dumb" questions. • Last but definitely not least: I've always been very happy with the mortgage solutions I selected thanks to Maxine. I would not hesitate to recommend Maxine to someone looking for a new mortgage!
David P
It's my pleasure to strongly endorse Maxine Crawford to anyone looking for the most value added mortgage products on the market. Value added in this example means a combination of competitive interest rates and in my example Maxine worked at getting me a better rate as the prime rate continued to drop. Everything was explained completely and to my satisfaction. A strong sense of integrity was present throughout the process. Very pleased.