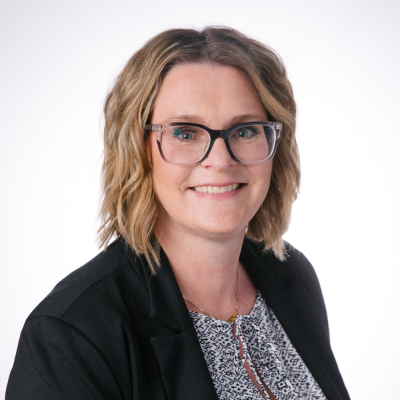 Shelley Stewart
Accredited Mortgage Professional
Address:
Unit 100-99 Scurfield Blvd., Winnipeg, Manitoba
BROWSE
PARTNERS
A New Year-Time for a Mortgage Check Up?
1/6/2018
The new year is a time for making personal resolutions, writing business plans, evaluating your involvement in memberships and affiliations, and getting back on track with health and fitness. It is also a great time to book a mortgage checkup, and make sure your mortgage is working for you the way it should be.
How do you know if a mortgage checkup will benefit you? Here's a few questions to ask yourself. If the answer is yes to one or more, then it's time to book an appointment with your mortgage professional:
Is my mortgage renewing this year?
In our constantly changing mortgage environment, earlier contact & regular communication is always better. Keep your mortgage professional up to date on your current situation and plans moving forward so she/he can work ahead and ensure you are in the best situation for your next mortgage term.
Am I considering buying a new home, cottage or investment property this year?
Fully underwritten mortgage pre-approvals with interest rate holds are more important than ever when considering a new purchase this year, even for well qualified applicants.
What is the best source of funds to complete my home renovations/upgrades?
Cash savings, secured or unsecured lines of credit, mortgage refinance, personal loan-your mortgage professional can advise your best, lowest cost options.
How can I be mortgage free faster?
An annual mortgage review can track your progress and encourage you to make small changes that can save thousands of dollars. Your mortgage professional can play an integral part in your plan to pay off your mortgage.
How can I eliminate or reduce higher interest debt?
A review of your assets, debt, costs and cash flow can allow your mortgage professional to help with a plan to pay down debt and reduce costs with manageable monthly cash flow.
Life changes have occurred-is my current mortgage still the best fit?
Your current mortgage may no longer be the best fit if you've experienced a major life change. Even if your mortgage is still mid-term and not up for renewal, you'll benefit from a visit with your mortgage professional to update your details, discuss options and formulate a plan moving forward.
Is there a better, lower cost mortgage option in the market that I qualify for?
Your mortgage professional can compare the costs of your current mortgage with what is available today (even mid mortgage term) and advise if it's in your best interest to make changes. She/he can also provide peace of mind when you are currently in the best, lowest cost product in the market.
Should I consider locking in my variable rate mortgage?
If you are in a variable rate mortgage product, it's important to keep in touch with your mortgage professional on a regular basis and have a plan moving forward in the event of rising mortgage rates.
How do I reduce/improve monthly cash flow?
A review of your assets and debts can allow your mortgage professional to help with a plan to ensure your monthly cash flow is manageable.
In 2018, you have the benefit of choice. Even if you've had a long-term relationship with a financial institution, seek others, get more opinions and be open to other options. Get good advice from someone you like and trust. Look ahead and start early.
For a free, no obligation mortgage checkup, please contact me by phone @ 204-479-6064 or email @ shelleys@onelinkmortgage.com.