AGENT LICENSE ID
M09002027
BROKERAGE LICENSE ID
12060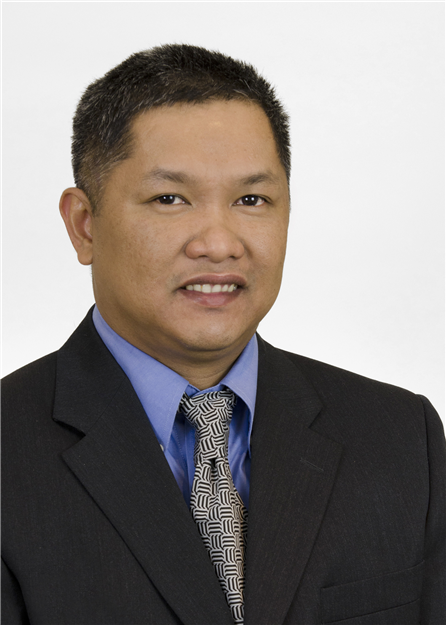 Victor Catalan
Mortgage Broker
Address:
95 Queen St S Unit B, MISSISSAUGA, Ontario
BROWSE
PARTNERS
Norman Haboc
Victor is very detail-oriented, able to provide comparative analysis based on defined parameters, able to provide SMART (Specific, Measurable, Accurate, Realistic, Time-bounded) solutions focused on client's needs, and negotiates for the best possible deal in client's behalf. All the best!
Tessie Lagtapon
I have had the good fortune to work with Victor on a very difficult mortgage financing deal just before Christmas, 2012. Many times my Buyer and I had felt that we have hit a brick wall. But through Victor's persistence and dedication, he got her a mortgage right at the end of the condition date. Phew!!! What a relief. Any other mortgage broker would have surrendered way in the beginning. But not Victor. My Buyer and I thank you...and be assured, you will be at the top of my referral list
Jeffrey Comiskey
Victor is very professional in all of his client dealings. He is dilligent in returning calls and delivering what he promises in a timely manner and efficient manner. Victor takes an whole-hearted and committed approach with all of his clients. He provides value in delivering effective solutions for mortgages which match the needs of the client with the best solution. He also takes the time to add value in related services. He provides recommendations and alternatives to consider in terms of insurance (more protection-less risk) and also ensuring they are presented with the most cost effective solution (by an independant agent who represents multiple carriers). If you are looking for a mortgage or want the straight facts and want someone to represent you that cares call Victor today.
Ana Maria and Medel Taga-An
Victor is very professional and well-experienced in his field. He takes care of his clients very well, taking into consideration their needs. He pays great attention to details and foresees possible requirements way in advance. He is very accessible and responds to our calls and emails promptly even after working hours or the weekend. Me and my husband are very happy and grateful to have him as our Mortgage Broker. He made the process of purchasing our very first home so smooth and fast. We wouldn't hesitate to recommend him to all our friends and acquaintance for their mortgage needs. Ana & Medel Taga-an
Maida Sumangil
Victor has helped us get a mortgage for a new property we just purchased. He was patient in explaining to us different term options available for us. We have moved to the new house and we are happy with his support. We would recommend Victor to handle your mortgage requirements
Gina Collymore
Victor is an absolute professional who exhibits the necessary knowledge, compassion and care with his clients. He guided me step by step through the process of filling out an arduous mortgage application, getting the necessary financial documents and answering my incessant amount of questions. Throughout it all he showed a sense of professionalism and care that I have never been privy to before, he has set a standard for me in regards to customer service – a standard that will be hard to meet. Thanks again Victor!
Christopher Bressi
Victor is an outstanding mortgage professional, with in depth knowledge of the mortgage industry. Matched with his analytical and problem solving skills he is a creative and talented mortgage agent. He does a great service to his clients by not only obtaining the best rate and product, but by analyzing their entire financial situation putting them on track to financial freedom. I am very pleased to call him a part of my team.
Grace Gavino
Victor is a detail-oriented manager who watches the balance sheet like a hawk without losing sight of the strategic objective.I have worked with Victor when I was getting a mortgage for my Condo and he has shown a high degree of professionalism in explaining to me about the options I can get. He even accepted my calls and inquiries after hours and even on Saturdays. Despite the challenges, he did not give up on me. It was a pleasure hiring Victor as my Mortgage Broker and I highly recommend him to be yours