AGENT LICENSE ID
500565
BROKERAGE LICENSE ID
x026191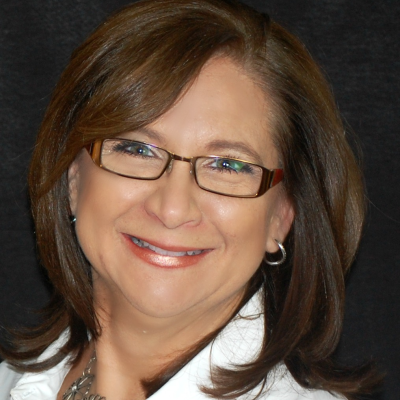 Tracy Head
Mortgage Consultant
Address:
Head Office: 2183 240th Street, Langley, Okanagan, British Columbia
BROWSE
PARTNERS
Congratulations! You've decided to begin your search for a new home, or perhaps you've already found the home of your dreams and are ready to make an offer. It's now time to consider your mortgage options. With so many different choices available, how do you choose the right mortgage?
As a mortgage professional, I want to help you find the product that best fits your needs. Whether purchasing a home, renovating your current home, helping your children, or purchasing an investment or vacation property - investing in real estate is a major decision. My goal is to help make your experience a positive one. In addition to arranging mortgage financing, I am able to help you with:
Mortgage Check-ups - to ensure your mortgage is working for you
Credit coaching - if you have had credit problems I can suggest ways to improve your credit
Renewal Watch - advise you when rates drop to the point that it will save you money to renew your mortgage early
Rate Watch - I can add you to my weekly email with updates on the best rates available
Options - I can explain the different scenarios that will assist you with saving for your children's education, buying a vacation property or strategies for retirement
Education - The better prepared you are, the less stressful the process. Check out my blog: Tracy Head ~ My Mortgage Mentor (http://mortgagebrokerkelowna.wordpress.com/)
There's absolutely no charge for my services on typical residential mortgage transactions. Like many other professional services, mortgage brokers are generally paid a finder's fee when we introduce trustworthy, dependable customers to a financial institution.
Some of the benefits of working with me include:
Independent advice regarding your financial options
"One-Stop" shopping - I negotiate with multiple lenders on your behalf
Access to multiple lenders
Ongoing consultation and support
Because my work hours are flexible, we can work on your mortgage any time. I am available evenings and weekends, which means you don't have to book time off work to get a mortgage. I am happy to meet with you either by phone or in person (depending where you are), and am always just a call away to answer any questions you have. My service and support do not end once you have your mortgage - I am available to answer questions and help with follow up whenever you need me.
Choosing the right lender, and the mortgage that best suits your needs, is an important decision. I want to help make the process a smooth one for you. Let me help you achieve your dreams.
Email me today at tlhead.mtg@gmail.com for your free copy of my Beginner's Guide to Mortgage Financing, and check out my blog at www.mortgagebrokerkelowna.wordpress.com for lots of helpful information and advice!
---
BLOG / NEWS Updates
BUYING A HOME Part 3 of 3
BUYING A HOME - SHOP WISELY This article provides a brief overview of the process of shopping for a home. It is best to connect early with a mortgage professional so that you are well preprared to start down the road to home ownership. In addition to knowing what you can afford, it is equally important to connect with a realtor that you are comfortable working with. Realtors are experts with respect to the legal aspects of purchasing a home, and are knowledgeable about the features and characteristics of your community. Your realtor will arrange for you to view several homes, and once you have decided on a home your realtor will guide you through the process of making an offer. Your realtor will support you until the keys have changed hands. Before you start shopping, take some time to think about your priorities. Consider your future plans. For instance, is there a particular area you want to live? Do you need to be close to work, schools, shopping, or medical services? Is access to public transportation important? Will your family be expanding in the near future? Put everyhing you can think of on your wish list, but remember to be flexible. Sometimesbuyers have to compromise because their funds are limited. It is important to get into a house you can afford and consider cosmetic upgrades down the road. Even if you cant afford to replace the hideous shag carpet in the family room right away, it might be worth living with for awhile to get into a home that meets most of the big ticket items on your wish list that are hard to change (ie: location, number of bedrooms). Alternatively, if there are major renovations to be done you might consider a purchase plus improvements mortgage. One way to be prepared is to do some of your own research. If there are certain areas that you are interested in, take some time to drive around and look at the type of homes available. If you see for sale signs, jot down the address or listing number. Another way is to visit the Realtor.ca site. Enter your preferred options and price range to get a better idea of listings available. Your realtor will also do homework on your behalf to identify suitable properties, and will be able to provide advice and information about different neighbourhoods in your community. Being very clear about what is most important to you in terms of wish-list items will help your realtor narrow down the scope of your search. When you start to look at homes, be careful not to be caught up by a house where minor upgrades and cosmetic fixes create the look that you are after but that do not include the important features you need. For instance, dont buy a two bedroom house when you know youre planning to have a family and will need more rooms soon. Dont make a compromise that will likely create a major strain down the road. If youre on a budget, look for a home whose full potential has yet to be realized. A good strategy is to look for a house that you can add value to, as this will help you build equity for when you decide to upgrade. If your budget allows, buying a brand new home means you wont have much to do in terms of upgrades or finish work. After looking at multiple houses, you may find it hard to keep them straight in your mind. One suggestion is to write notes on the listing sheets are each house you view. Write down your general impression, as well as any specific features you want to remember. After you have looked at a few properties you will likely start to refine your wish list. This will help save time for both you and your realtor as you become very clear on what you want. Once you choose your ideal property, its time to make an offer. Your realtor will write up the documentation and present it to the realtor representing the sellers.It is not unusual for offers to go back and forth several times before all of the details are finalized. Your realtor will explain the process to you, and help you arrange anyrequired inspections and documentation. After you havev an accepted offer (agreed upon by you and the sellers), your mortgage professional will submit your application for final approval. Once final approval is in place and you have removed all of the conditions of your offer, your documents will be forwarded to your lawyer to finalize all of the necessary paperwork. Shortly after the money changes hands, you will receive the keys to your new home! Buying a home may seem daunting, but having the right team to support you will make itseem far less intimidating. If you have any questions, please call me at 250-826-5857 or email me directly at tlhead.mtg@gmail.com. Lets get you up to speed and into your dream home!
Ownership of Residential Property by Non-individuals
New data released today from the Canadian Housing Statistics Program provide information on ownership of residential properties by non-individuals in Nova Scotia, Ontario and British Columbia. The Canada Mortgage and Housing Corporation published a report using these new data,Residential Property in British Columbia, Ontario and Nova Scotia: An Overview of Non-individual Ownership, which also includes analysis of the ownership structure of vacant land across the three provinces. The data tables include information on non-individual entities, referring to firms and governments. For the purpose of this release, they are classified into the following categories: corporations, governments, and sole proprietorships and partnerships. Information on selected sectors in which those entities operate, following sector groupings from the North American Industry Classification System (NAICS), is also included in this release. Among firms and governments, corporations own the majority of residential properties Across the three provinces, corporations are the most common legal type of non-individual owners of residential properties, followed by governments. Corporations include businesses and non-profit organizations, while governments include federal, provincial, territorial and municipal governments. In terms ofNAICSsectors, entities belonging to the real estate and rental and leasing sector, the public administration sector and the construction sector are the most common non-individual owners of residential properties. In Ontario, three-quarters of non-individual owned properties are held by corporations, compared with68.9% in Nova Scotia and57.3% in British Columbia. The share of non-individual owned properties held by governments is highest in British Columbia (39.0%), followed by Nova Scotia (22.9%) and Ontario (20.1%). In Nova Scotia,28.8% of residential properties held by corporations are owned by the construction sector, compared with22.5% in Ontario and21.4% in British Columbia. Among the residential properties owned by corporations, the real estate and rental and leasing sector accounts for the largest share in Ontario (31.1%) and in British Columbia (23.4%), while in Nova Scotia it represents about one-quarter of the properties held by corporations. The average assessment value of a residential property owned by corporations is highest in British Columbia at $1.3million, compared with $630,000in Ontario and $330,000in Nova Scotia. In British Columbia, corporations account for84.7% of the total assessment value of non-individual owned properties, while in Ontario and Nova Scotia this share is closer to80%. Residential properties owned by governments represent around10% of the total assessment value of properties owned by non-individuals in each province.
Resolution broken already? Try a wellness goal instead
Many of us make New Years resolutions every January. But statistics show that nearly 80 per cent of people who make them will have broken them by February. If you feel like this is you, dont fret. Most of us can agree, especially with recent holiday indulgences, that improving personal fitness and nutrition is an intimidating idea. But the secret to getting motivated and keeping the momentum going into the spring is to follow these three simple guidelines: Dont try too much at once. When we first set fitness and wellness resolutions, were often inclined to make a goal to spend every day at the gym and eat clean 100 per cent of the time. There is a reason these are too often broken they are hard to accomplish. Listen to your body and do what feels good for you. Modify your lifestyle to a healthy one that fits your needs and is one youll be able to sustain throughout the year. Stick to it. Experts say that it only takes 21 days to create a lasting habit. While that may seem like a lot, three weeks will come quickly and there are many resources out there to help you through it, from fitness plans to eating guides. AdvoCare, a nutrition and wellness company new to Canada, carries several products to help enhance your results. Keep a positive mindset. If you miss a day, dont stress about it, you can get back on track tomorrow. Staying positive about your wellness journey will keep you on track to reach your goals and maintain a healthy lifestyle well into the future. If you are able to make it to day 21, youll set the stage for the rest of the year and will be on the right track to meeting your fitness and nutrition goals. Find more information at advocare.com/en-ca. http://www.newscanada.com/en/Resolution-broken-already--Try-a-wellness-goal-instead-93447