AGENT LICENSE ID
NS#161880285 ON#M08003750
BROKERAGE LICENSE ID
NS161759015 NB160000476 ONT M18000001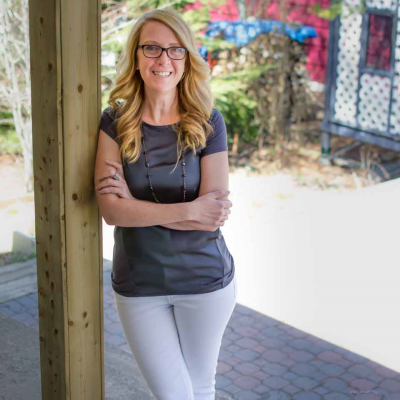 Catherine E Fogarty
Mortgage Broker
Address:
., Toronto, Ontario / Halifax, Nova Scotia
BROWSE
PARTNERS
Rhonda ~ Bedford, NS
I found myself ending my marriage and starting a new chapter in my life. Needless to say it was a very difficult time, many changes occurred and I had a tremendous amount of loose ends to tie up. My biggest obstacle was keeping my beloved home and all the stress that came with it. Catherine provided me with a new mortgage at a great rate and did all the legwork with me just providing the basic details for her. I can't say enough about how she took my situation into consideration and made the transaction seamless. The mortgage she provided made it so I could be more comfortable financially and didn't have to worry about the day to day anymore. Thank you Catherine.
Chris ~ Dartmouth, NS
I have no idea what to say! Lol "you're awesome!" As a first time home owner I relied on Catherine's expertise in handling all of my mortgage needs. She walked me through each step and made the process less stressful.
Monika ~ Toronto, ON
When I bought my first house my Realtor told me "you MUST see my Mortgage Broker Catherine Fogarty". I have since gone to her with all of my mortgage needs and consider her a trusted family friend. Thanks Cat!
Adelin ~ Halifax, NS
Catherine is amazing. For me being a new comer to Canada (on a working visa) helped me get my mortgage to buy my house in a couple of days. She managed to get me also a good mortgage rate. I highly recommend Catherine and for sure I will collaborate with her in the future.
Jason ~ Halifax, NS
It was a pleasure doing business with you and I really feel great that I could give you my business. I always recommend using mortgage brokers in general after my experience with the banks when I initially got my mortgage (they were not helpful due to my self employed status). I feel like I've struck gold finding you and appreciate the confident and professional way you navigated this for me.
Tony ~ Dartmouth, NS
As first time home buyers we were very lucky to have Catherine on our side. She diligently sought out the best rates and situation for myself and my wife and gave us excellent advice all the way through the process. When it looked like we may not get our Mortgage, she fought for us and made it happen where others may have given up. Catherine made herself available to us far beyond regular business hours and was a pleasure to deal with. If you want an expert on your side that will go above and beyond to make things happen I would highly recommend her!
Shannon & Frank ~ Halifax, NS
Thanks again, Catherine, for all your hard work on this! We are super excited and couldn't have done it without you! Tomorrow is the first day of the rest of our lives together!
Kevin ~ Newmarket, ON
Catherine saved me from myself, navigating my first home purchase and renewals is overwhelming with so much happening in such a short period of time.  Catherine was there with solid mortgage advice and options through the entire process.  I know that she saved me money by finding the best solution every time.  I will continue to trust Catherine with every renewal I have and still recommend her to my closest friends and family, frankly anyone else that will listen as well.
Daniel ~ Toronto & Beeton, ON
I work in finance but I still call Catherine to broker all of my mortgages during the last several years. She has been there since the first purchase, to many others, including showing us how to add rental properties to our investment portfolio. She saved us time, cost, and helped increase our bottom line. I refer her to all of my family, friends, and colleagues.