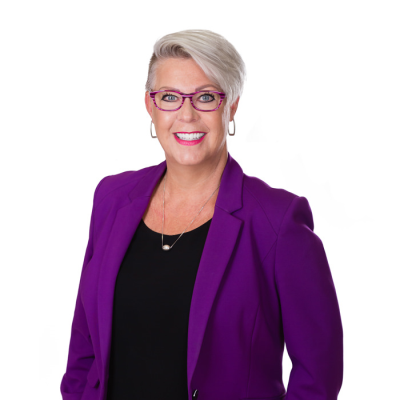 Karen Low
Mortgage Broker
Address:
#303, 10171 Saskatchewan Drive, Edmonton, Alberta
BROWSE
PARTNERS
Diana
Thank you Karen. You are an amazing broker and I def will recommend your service to others . It was a pleasure working with you as well. Thanks again.
Colin
Karen was awesome to work with! Super flexible, took time to understand my specific needs, and found a product that worked for me. I would highly recommend her to anyone and would plan to use her for my renewal. Another thing that was great, i could deal with everything through text and email, without having to go into any office, something i definitely appreciated.
Kim and Mitch
"I can not put into words how grateful I am for having Karen help us with our mortgage. She went above and beyond and got us to our goals . if it wasn't for her we would of had to wait a few more years to be in our first house. Every step she made clear and easy for us to understand, no better person to work with . 100% will be life long clients."
Rebecca
Karen helped my fiance and I buy our first home and I highly recommend her! She made the whole process amazingly easy. She took the time to sit down and explain everything to us and made sure we were getting the best deals and that we weren't getting in over our heads. She was super friendly and worked around our busy schedules even answering a few late night texts :) definitely recommend her and will be using her for any future houses.
Zac
As an owner and landlord of multiple properties for more than a decade, I've had a good deal of experience dealing with mortgage brokers, both private agents and bank employees. As such I can speak with confidence about the caliber of Karen's service last summer when she helped my partner and I buy our first place together. Karen was diligent, forthright, and sincere throughout our dealings with her. She never pressured us to overextend ourselves, or pursue anything foolhardy. She promptly provided sound answers to our questions, and exceptional proposals consistent with our needs. She has an intricate understanding of mortgage finance and the mechanics of dealing effectively with lenders. Karen's appreciation for the political, economic, and historical aspects of real estate suffuse her advise with wisdom, credibility, and perspective worthy of the most significant purchase a person will likely ever make. I intend to ask Karen's assistance for my next purchase, and I would recommend anyone do the same.
Krista
Friendly and helpful, made my mortgage experience so easy! Thank you Karen!
Ameet
I have known Karen for almost 2 years now and is always the person I turn to when I have questions about mortgages. Last year, I bought my first condo and Karen helped the entire way. At the end of it all, she had to pass my file onto a bank due to some unforeseen issues which meant that she would not get paid for the work she put in. Her doing that really showed me that she had my best interest at heart and that she strives to make her clients happy over making money, you can't say that about a lot of people. She's an amazing person to get to know and I truly do look forward to purchasing my next place with her assistance!
Alexis
I have used Karen Low both professionally & personally. The most important reason i refer my clients to Karen Low is that she is able to recommend a product that fits the life circumstances of my client. I feel comfortable knowing that Karen educates them on all factors that make up that mortgage, its not just about the 'rate' there is so much more. It's important that my clients understand EVERYTHING that goes into them getting a proper mortgage.
Kim
Buying a new home is a daunting and sometimes overwhelming experience. Karen was there every step of the way and was always available to answer my questions. She referred me to a fabulous real estate agent and a wonderful lawyer. There is nothing she can't do. Karen is professional, kind and incredibly knowledgeable. I could have not have gone through this process without her by my side. I am incredibly grateful for everything she did for me. I would highly recommend Karen.
Z
Thank you so much for your help Karen I really really appreciate it Today I got the keys and I am very excited and happy Thank you thank you thank you
Jennifer
Karen was amazing to deal with. There whenever we needed her. She answered all my questions without hesitation and always had the answer. I highly recommend Karen Low if you want buying a house to be the easiest thing you ever do!
Rachel
Karen helped me buy my first home and I couldn't have been happier with the experience! She went above and beyond to answer all my questions and made sure I was well informed each step of the way. I was recommended to her for a reason... because she is EXCELLENT at what she does! Highly recommend.
Bryan
I just wanted to reach out and say thanks again for your efficient work and all of the explanations. Coming from over a decade of renting, I had spent a long time thinking of my ideal place and when I saw it I moved quickly. Despite having little knowledge of the mortgage process, you guys handled everything so efficiently that my fast pace did not seem to be an issue at all and I felt confident in my decisions and awareness of the mortgage throughout the initial process. Now comes the hard part for me – waiting! I am so excited to be done with renting I just want to take possession right now!
Gina C
Karen has such a passion and care for her clients - she makes the process easy , less stressful then most . Karen always picked her phone up when there was questions even on a Sunday. It's not just about getting a mortgage it's about the relationship she creates with you! I highly recommend Karen Low for mortgages!
Kim and Mitch
"I can not put into words how grateful I am for having Karen help us with our mortgage. She went above and beyond and got us to our goals . if it wasn't for her we would of had to wait a few more years to be in our first house. Every step she made clear and easy for us to understand, no better person to work with . 100% will be life long clients."
Alexandra
Karen was great to deal with for our first home purchase. She was there to walk us through any concerns we had and she answered my several questions throughout the whole process, and even after possession date when we realized there was a bit of a hiccup. I would definitely recommend her for anyone looking for a mortgage broker, and will definitely be contacting her again for any future mortgages we may require in the future.
Ryan
Karen and her team were available around the clock for any questions or troubles I ran into throughout the process of applying for my mortgage. It's not every day that I purchase a home, so i'm assuming that some of my inquiries and line of questioning were a no-brainer, but Karen did a great job of giving me answers that a layman, such as myself, could easily grasp. 10/10 would recommend.
Naiomi
Karen is a keeper! Someone you want working on your side! She has helped me get on the right path to owning my own home. As a single mother and small business owner, Karen has been able to ease my worries and point me in the right direction. I will use her services and wisdom now, and in the future. I highly recommend her skills, knowledge, and services to anyone. Thank you Karen for being the best at what you do!
Jenny
AMAZING!!!! This lady is unreal. She has a huge heart and helps you the whole time along your journey. She answered my questions IMMEDIATELY and at all hours. She is easy to work with and you won't be disappointed. ...she wants to see you in ur future home. Thank you Karen