AGENT LICENSE ID
M18001716
BROKERAGE LICENSE ID
12993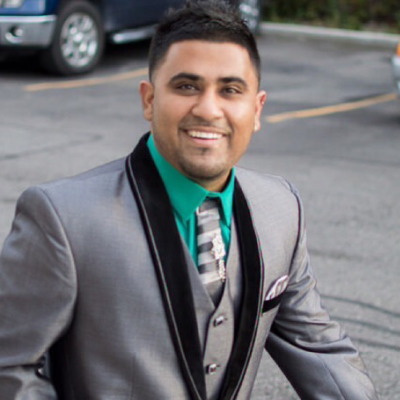 Amit Mistry
Mortgage Agent
Address:
30 St Patrick Street, 4th Floor, Toronto, Ontario
BROWSE
PARTNERS
The Citadel Mortgage Social Awareness Program
Citadel Mortgages believes in supporting our community and the people that need our support. That is why once your mortgage closes we will make a donation to a charity or foundation on your behalf of your choice !
If you do not have a charity or foundation you would like to donate to you can choose any one of the foundations we support !
When your mortgage closes we give back to the community, lets make a difference together !
We Have Partnered With Forest Farmer !
For those of you familiar with Citadel Mortgages, you know that environmental sustainability is at the top of our check list when it comes to our business practices. That's why for every mortgage closed with Citadel Mortgages, we plant a tree in your name to support Canadian forest restoration. This initiative started in 2018 when we partnered with Forest Farmer™, a Canadian company that strives to address climate change and restore habitat through Corporate Social Responsibility and planting trees.

See the Difference for Yourself, Get Approved Today !
---
BLOG / NEWS Updates
THREE GRAND PRIZE WINNERS FROM ALBERTA, MANITOBA AND NEWFOUNDLAND WIN MEANING OF HOME CONTEST IN SUPPORT OF HABITAT FOR HUMANITY CANADA
Over 8,000 Grades 4, 5 and 6 students from across Canada shared what home means to them in the annual Meaning of Home contest in support of Habitat for Humanity Canada. Each of the three grand prize winners (one from each grade) will receive a $25,000 grant to be directed to the local Habitat build of their choice. Nine runners up have won a $5,000 grant towards a local Habitat for Humanity home build. Every student entry earned a $10 donation for that students local Habitat for Humanity, helping to raise an additional $82,000 that will go towards building more homes in communities across Canada. Mallory Pitzner, from Airdrie, Alberta is the Grade 4 grand prize winner and will be directing her $25,000 grant to Habitat for Humanity Southern Alberta. Click here to read Mallorys winning poem When I Think of Home. Eva Marasa is the Grade 5 grand prize winner, from Winnipeg, Manitoba. Her grant will be directed to Habitat for Humanity Manitoba. Click here to read Evas winning poem: Home. The Grade 6 grand prize winner is Hannah Brown, from St. Johns, Newfoundland, who is directing her grant to help build homes with Habitat for Humanity Newfoundland Labrador. Click here to read Hannahs winning poem: Home. I want to congratulate all the winners, but I also want to thank every student who entered and shared what home means to them, said Mark Rodgers, President and CEO of Habitat for Humanity Canada. Each and every one of you has made a tangible difference in your community - helping raise both awareness and funds that will allow us to serve more families.
Canadian home sales rise again in May 2019
Home sales recorded via Canadian MLS Systems rose by 1.9% in May 2019. Together with monthly gains in March and April, activity in May reached the highest level since January 2018. While sales stood 8.9% above the six-year low reached in February 2019, this latest increase has only just returned levels to their historical average. While May sales were only up in half of all local markets, that list included almost all large markets, led by gains in both the Greater Vancouver (GVA) and Greater Toronto (GTA) areas. Actual (not seasonally adjusted) sales activity was up 6.7% compared to May 2018, marking the largest y-o-y gain recorded since the summer of 2016. The increase returned sales in line with the 10-year average for the month of May. While about two-thirds of local markets posted y-o-y gains for the month, the national increase was dominated by improving sales trends in the GTA, which accounted for close to half of the overall increase. Home price trends and market balance continues to differ significantly among Canadian housing markets, said Jason Stephen, CREAs President. All real estate is local. No matter where you are, a professional REALTOR is your best source for information and guidance in negotiations to purchase or sell a home during these changing times, said Stephen. The mortgage stress-test continues to present challenges for home buyers in housing markets where they have plenty of homes to choose from but are forced by the test to save up a bigger down payment, said Gregory Klump, CREAs Chief Economist. Hopefully the stress-test can be fine tuned to enable home buyers to qualify for mortgage financing sooner without causing prices to shoot up.