Numéro de permis de l'agent
M19001773
Numéro de permis de courtage
#10280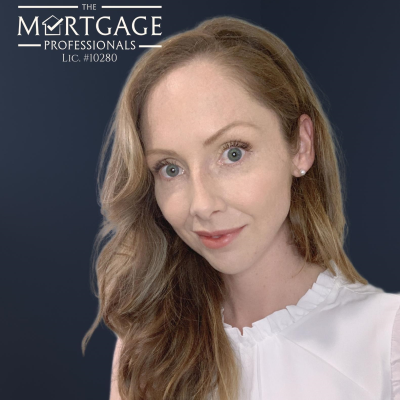 Cara Caron
Mortgage Agent, Level 2
Adresse:
775 Blackburn Mews W., Kingston, Ontario
R. Labelle
Cara is amazing! She was listening to every single worries we had and she was always available. She researched the rates and told us to wait only to come back with an even better rate than we started with. She care a lot about her clients and it shows. :)
J. Osborne
We are thrilled that we chose Cara to be our mortgage broker. From day one, Cara went above and beyond in every single way to get us approved for our first mortgage. There were a few bumps in the road, and she was able to find a solution for every single issue we had. As a very nervous first time home buyer, she did things that I don't even think are in her job description-she was there with open arms for every question, even the silly ones, and was so understanding about all the self doubt we had making such a big purchase. Cara is a workaholic who will work night and day, to get you approved for a mortgage. We are now living in our first home, that she helped us get, and we couldn't be happier. I would give her 10 stars if I could, we are that happy with the service she provided.
J. Pepin
Our rental property was up for renewal and a friend referred Cara to us after being very pleased with their own mortgage experience. We were slightly skeptical since we only ever dealt with banks for mortgages. From the start she was a joy to speak to and explained to us which mortgage would best suit our needs. the process went very smooth and the best part of dealing with Cara vs our old bank was that she was always available to answer all of my questions....day, night and even on weekends, unlike the 8-4 Monday to Friday. We will be dealing with her from now after a great first experience.......Thanks again Cara!
C. Wiebes
Cara is meticulous and understanding when it comes to financial matters, she pays close attention to what your bottom line is and works tirelessly researching the best possible way for you to reach your goal. She provided us with different options and the appropriate information that allowed us to get ourselves on track financially and moving towards our final goal. I have the utmost respect for her and her professionalism, it was truly a blessing to have had her knowledge and expertise when it came to budgeting for success. Thanks again Cara!
A. LeClair
Cara is an absolute super star. She gave us critical information that allowed us to refinance a mortgage on an income property, and use the equity from that property to secure a mortgage for a second home, in a different province. If you want someone who will work with you to get what you need and not stop until the job is done, Cara is the one you want. Her ability to manage two different mortgage applications for us on a very tight time frame during a pandemic was nothing short of spectacular. My husband and I will recommend her to anyone we know.
K-C
We used Cara for a mortgage refinance on our rental properties, and she provided a level of service that no other institution was able to match, we walked away with the best interest rates saving us over $300 a month and a shorter amortization period. To save us on penalties, appraisal and legal fees, Cara suggested we first approach our current mortgage lender to see if they could match her offer, and they simply could not. She is incredibly detail oriented, responsive, and a true expert in this field. She walks you through the steps with a depth of knowledge and ensures you fully understand what you're signing. You are never committing to anything you are not informed on with Cara. She understands that home ownership is the biggest investment you will make in your life time and ensures you feel confident and truly happy with her services.
A. Siwakoti
Cara is such a kind hard working mortgage agent. I would highly recommend to anyone. She really takes the time to speak to her clients, make sure they have the appropriate information and help them make the best decision for them! She definitely put our needs before her own.