Numéro de permis de l'agent
M08000257
Numéro de permis de courtage
11947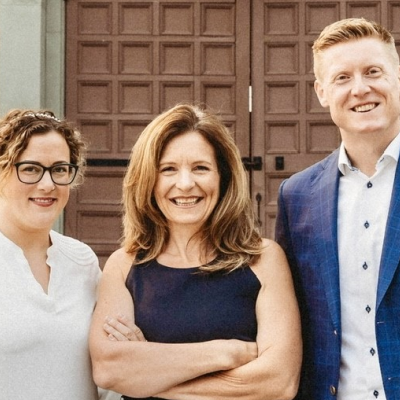 Susanna Penning
Mortgage Agent
Adresse:
2725 Queensview Dr Suite 500, Ottawa, Ontario
Consulter la
liste de partenaires
Burt - April 2016
"Hi Susanna....Kim and I would just like to thank you for doing the impossible and making it seem easy!...This was swift procedure with NO stress and you have changed our lives!...thats not overstating!...You and your team have made this an effortless journey and we are on a new path. Again, thank you so much for your effort and compassion to our situation which as you say is a distant memory"
Davide & Claire
"We've been very pleased. We will have no hesitation recommending Susanna's and your services to others in future. All the best,"
Jane D.
"Susanna is great to work with. She is knowledgeable and trustworthy. I have recommended Susanna to many friends and family members."
Barbra N
"Her goal is to understand her client's needs and always focuses in providing the best financial solutions for them. She also maintains a high level of professionalism with all her interaction with her clients. Way to go Sue!"
Jacqueline S.
"I have twice worked with Susanna to acquire mortgage financing. In both cases, I found her to be thoroughly professional, totally client-oriented and delivered service excellence on both occasions. She also provided a high quality of service once the mortgage papers were signed, whenever I had questions or concerns. I would not hesitate to recommend Susanna to anyone looking for mortgage financing."
Jerry – September 2016
"I was introduced to Susanna Penning just as I was due to renew two mortgages. I had been with another broker and was dreading going through this process, as I'm not well-versed in mortgage policy. I'm a senior and was very late coming into the daunting world of mortgages. I must say it was a pleasure dealing with Susanna and her team, as right from the start there was clear, prompt communication. To my great relief, the whole process was made understandable. I had previously struggled through the murky waters of the financial world and this was truly a light at the end of the tunnel. On top of that Susanna secured a fantastic mortgage rate and it has significantly simplified my life!"
Venus N.
"It is always a pleasure working with Susanna. She is very knowledgable in her field and always takes the time to explain every detail and goes above and beyond to ensure satisfactory terms for her clients. I look forward to working with her again in the future."
James C.
"Susanna saved us time and more importantly MONEY, when we renegotiated our mortgage to buy our 2nd house. She made it easy and informed us of the many different options out there for us. Highly recommended."
Nicholas B.
"I am 100% certain that Susanna directed us to the very best mortgage options to suit our needs, when we bought our first home 5 years ago. She helped us make an educated decision again at renewal. Susanna is honest and knowledgeable. She has earned our trust, and we will always call Susanna first for mortgage loans. To say the least, we are very pleased."
Maggie L.
"Susanna was such a great help when I needed to buy a house and needed mortgage approval. She then helped me find the best mortgage rate and at the same time had to rush to get this for me and all in a very professional and personable manner. I have recommended her highly to others."
Paula
"It has been an absolute pleasure working with Susanna! She provided excellent advice and service and I was always in awe of how quickly she responded to all my questions and concerns! In my opinion, Susanna goes above and beyond for her clients and will ensure 100% satisfaction! She always took the time to explain things twice if not three times if I was unclear. Words to describe Susanna would include professional through and through, emotionally intelligent, kind, efficient and a champion for excellence in service! Many thanks for helping me with yet another mortgage!! You have a customer for life!"
Jinhui S.
"Susanna is extremely knowledgeable, very professional and always responsive. She truly cares the needs of her customers and is will to provide help in all aspects."
Sajid A.
"Susanna is a results-oriented professional who provides excellent client service. She is personable and takes time to understand client needs. She outlines the plan at the very outset and works with the client to move towards the desired direction. She keeps the client informed and can be reached at most times for any queries."
Darren M.
"My wife and I used Susanna for our first mortgage. She was great, taking the time to find the best rate and making sure we were well informed throughout the entire process. I highly recommend Susanna."
Barry W.
"Susanna is very professional and always makes her client her number one prioritiy. I would recommend her services to anyone."
Rob and Tomoko – August 2016
"Our experiences with Susanna and team regarding the financing of our home (in 2008, and then for a new home in 2016) were nothing but excellent. Both Susanna & Carri-Lynn were very helpful & patient in explaining the process to us. And once things began rolling, they kept things on track. We would recommend them to anyone who requires a team who are excellent at communication and who will look out for you."
Nirrie K.
"Susanna was on the ball with every detail of the work and ensured the best results. She had in-depth knowledge on every thing and was great to work with."
Fernanda Madi
"Thanks for all your help and assistance with my mortgage. I couldn't be happier with the choice of using your services and I will definitely recommend your firm to friends and family."
Kevin F.
"I worked with Susanne to investigate financing options when building our new home. She is very knowledgeable, has a great network and thinks out of the box when looking at options. Lots of energy - definitely recommend her services."
KEN S.
"Susanna is a personable, driven, knowledgable mortgage professional working for a great company and team. I would recommened anyone call her to help get through the options and complexity that can be loans and lending."
Vladimir A.
"Susanna is very knowledgeable and motivated financial advisor. Susanna worked hard for providing a valuable professional advises and for delivering important results for my financial situation. Susanna's high integrity complements excellent work ethic and detailed knowledge of finance."
Rehana K.
"Susanna is a trustworthy professional who is very knowledgeable in her field. She always works with her clients best interest in mind and follows through with phone calls and emails to make sure that everything goes according to expectations. I have used Susanna's services more than once and, I highly recommend Susanna if you are in the need of a Morgage Broker."
Rick E.
"Susanna knew exactly where to find the best rates for us and handled the arrangement quickly and professionally. She kept us informed along the way about options and timing, and we always felt in control of the decisions."
Jenn Irwin
"Susanna Penning was amazing!!! She was professional and patient with my very complicated mortgage file. I would recommend her to anyone and everyone. She is exceptionally good at what she does. Her efforts have been noticed and very much appreciated by my family and me."
Andres O. & Claude-Henri C.
"Susanna helped us find the best rate for our mortgage and let us be free of worry that we got the best rate and fastest approval. I have recommended her to friends more than once."
Kristy S.
"Susanna is great at what she does. She always provides timely and knowledgeable responses to all of our inquiries. She helped us make some tough decisions and then when the time came, got us a great low rate on both of our mortgages. She is very friendly and has always been accommodating of our needs and schedules. I will definitely use her again in the future!"
Myra F.
"Susanna provided us with great service and excellent results. I'm looking forward to working with her again the next time I'm in the market for a mortgage."