Numéro de permis de l'agent
M09000057
Numéro de permis de courtage
10349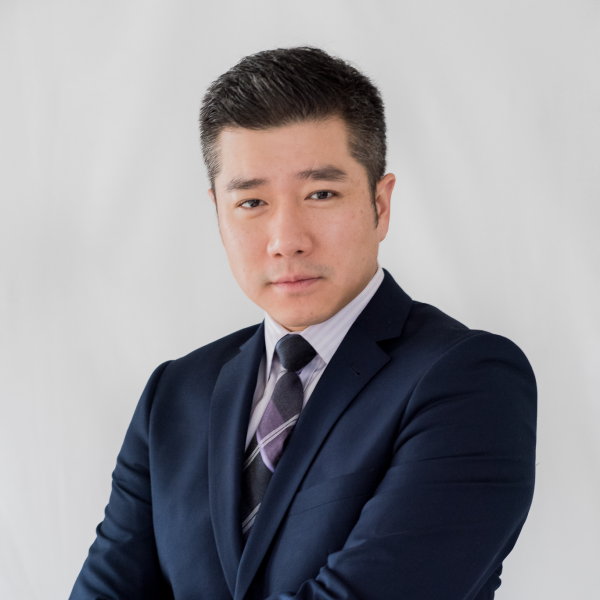 Tim Fong
Broker & Director of Sales and Development
Adresse:
7676 Woodbine Avenue, Suite 300, Markham, Ontario
Consulter la
liste de partenaires
Dave and Margaret
Hey Tim!! Happy New Year to you also!!.. I got your voice mail at work awhile ago but have not had time to respond. January is a crazy, crazy time at Green Shield. Anyway my friend, everything is going smooth with our new mortgage. All the withdrawals are correct and so is the mortgage insurance. We are already ready seeing a huge savings along with having a little more money in our bank accounts at the end of the month. I cannot thank you enough for helping us with this. I really thought I was on the edge of bankruptcy. Yeah for Tim Fong!!! Once again thank you so much and trust me my friend you will be my mortgage broker for life. Just an FYI for ya I am thinking about moving closer into my work in Windsor in about a year. Keep ya posted on that. All the best to you and yours for 2011!! Thanks again for everything Tim! Dave and Margaret Please pass this along to the big boss. I like to give KUDOS! To those who deserve it and you definitely deserve it.
Sharon
Hi Tim, Thank you so much for the beautiful and delicious bouquet -- what a lovely surprise! It was pretty, tasty AND healthy. We really enjoyed every bit of it -- what a kind thing to do! I hope you are enjoying time with your family and are relaxing too; you obviously work very hard for your customers... Being a teacher, I often think in terms of report cards -- and as I said to my husband, you definitely get an A+ on this assignment! In real life, just as at school, specific feedback is important, and not just when people make mistakes. You and your colleagues deserve to know when a customer is very pleased with the service received, and that is indeed the case here. :-) You were knowledgeable, thorough, efficient, professional and personable -- what more could a client wish for? Thanks again, Sharon
Juliet
Thank you very much for your help and advice. Really appreciate it and so glad that I called you and as you know we tried other lenders too but no luck. I can breath easily now. I will recommend you if anyone like us need help. I will keep in touch. Again thank you. Sincerely, Juliet
Kristen and Richard
It has been just over a month since we completed the whole mortgage renewal process with Tim and we couldn't be more satisfied with the outstanding service that he has provided! Needless to say, Tim continues to provide that service with check-ins to ensure that we're happy with the products/services that we've decided to go with, even after it has all closed. This is just a mere example of how Tim goes above and beyond for his clients and how he stays on top of everything from beginning to end. From our initial consultation until today, he has exceeded all of our expectations. Not only was he able to provide us with a mortgage provider that we're happy with, but he was also able to effectively build on the personal relationship that we already had with him into a successful professional one. We trust Tim and he has provided us with sound and helpful advice that we consider to be invaluable for our financial future. To add the cherry on top, he's going to keep us styling and warm this winter with our new Nobis toques. Thank you Tim for all that you've done and continue to do for us! We absolutely recommend Tim, bar none an exceptional mortgage broker and then some!
Christine B.
Hi Tim, I thought I'd shoot you a quick email to say thank you for all you have done to help close my mortgage. The mortgage portion was an extremely smooth one, however; other parts of my home buying experience had a few hiccups! I will let you know that I have been recommending you to many of my colleagues, and will continue to recommend you to my friends who will need a mortgage broker in the future. You have been extremely helpful and personable. Such a refreshing experience to have in this city! A very happy new home buyer, Christine
Ira and Jeff
Thank you again for everything you've done for us. We really appreciate it and are so happy to have gone through you. We couldn't have finished our purchase without your help. We are so excited and will be getting the keys within the next hour. Yay! We will make sure to send you a picture once we're settled in. We will definitely keep referring you to our friends who are looking to buying a house in the near future. Thanks again!
Lesley
Good morning Tim. Thank you for the thoughtful gift. It's much appreciated. And thank you also for all the work you have done on our behalf. Your personal style and warm demeanour, combined with your knowledge and expertise have helped to relieve a huge burden in our lives. Thank you again. Lesley
Shaun & Michelle
Morning Tim, Michelle and I want to thank you for everything. You made our journey very easy, informative and pleasurable. From our very first meeting, I don't know what it was about you but I told Michelle "I have a good vibe about this guy, lets work with him" I really appreciate your patience and the way you broke things down to make things more understandable. In the future if I hear anyone hinting they need a mortgage, I am going to fully recommend you. Keep up the good work, thanks for everything.
Joyce
Hi, I was referred to Tim Fong by my friend who arranged his mortgage through Tim as well. My friend highly recommended Tim. After my experience with him, I know why my friend referred me. Tim made it very easy for me to understand all my options and helped me decide what type of mortgage would be best for me. In addition, he made his services very convenient for me in terms of contact via email, telephone and face-to-face. His response time was always speedy and he gave me a lot of helpful advice about next steps in my moving process. Lastly, I found Tim to be very knowledgeable about, not only mortgages, but other things related to moving as well (lawyer, fees, taxes, etc). Overall I had an amazing experience working with Tim and I would definitely recommend his services to my friends and family. Thanks, Joyce
Cristina K.
Hi Tim, Just wanted to send a note and say thank you again for the information and your time. We found it very helpful and we look forward to hopefully working with you in some way in the future. While things didn't go the way we had hoped, you made the situation a good learning opportunity for us. We will certainly keep your information handy for anyone in our networks who need help with their mortgage products as well. Thanks again and have a great week! Cristina
Geary
Hi Tim: I just wanted to thank you for all of your help on the Lynn Williams place. It closed without a hitch. I also have a tenant who has agreed to pay $1650 per month. Things look good. Thanks again and I will contact you when my next deal comes up. Best Regards, Geary
Sharon
Tim, I just got a call from a guy at my bank offering me 2.99% for 5 yrs. I told him, "Thanks-- but no thanks --I got the same deal already from my mortgage agent/ broker!" "But you won't have lawyer's fees, or all the hassles..." he said. And I told him I was aware of that, but I was now a very loyal customer to you b/c of your excellent customer service (& I even told him I had referred colleagues to you for that same reason). I told him it was worth it to me to pay lawyer's & appraisal fees to get that kind of personalized service, the kind I got when I first went to my bank 15 years ago. He reminded me I can still change my mind, the mortgage deal doesn't go through for a week, etc. I told him thanks again, but I'm going to continue with the process of switching my mortgage and working with you. So you're stuck with me, Tim! :-) I just think it is always important to tell people (students & grown-ups) when they are doing a good job, instead of only focusing on what needs improving. I also know how much I appreciate it when a parent or student tells me -- or my principal -- when I'm doing something right. It's the Golden Rule -- treat others the way you want to be treated. :-) Thanks, Sharon p.s. He told me at the beginning the call was being recorded... Very nice guy, & he did his best, but maybe someone at the Customer Service Dept. of my bank will listen & understand my message that loyalty goes both ways. They do so many incentive programs to attract new customers -- but maybe they should focus a bit more on hanging on to the "old fogies" ;-)
Christine T.
To whom it may concern, Recently I purchased my first home, a condominium. I will admit that the process was exhausting and stressful, and occurred during what was already a very stressful time in my life. Throughout the course of the purchase, I experienced many instances of poor service, indifference, and broken promises. However, there was one beacon of light, my mortgage agent, Tim Fong. In my life, I have rarely experienced the quality of service that Tim provided. Tim was unbelievably reliable, knowledgeable, and supportive. Not only did Tim respond to any request immediately, regardless of the time, there was no question big or small that he could not answer. Additionally, the information he provided me was consistently correct and very comprehensive. Tim regularly contacted me just to check in and make sure I was fine, everything was on track, and to offer his assistance in any way. I honestly feel that I could not say enough good things about Tim. His service went beyond that of a mortgage agent and there were days when he seemed to be the only thing keeping my sane while I dealt with many of the other "professionals" involved in the purchase. Without hesitation, I will recommend Tim to anyone who requires the service of a truly professional, caring, mortgage agent. Tim Fong is a huge asset to your brokerage; he is reliable, knowledgeable, kind and caring professional...a true gem. In case you are wondering, I did not know Tim prior to sending in an email request for information via your website, but I am eternally grateful that my request landed on Tim's desk. Sincerely, Christine.
Tracy and Earl
Hello Tim, Thank you so much from Tracy and I for the card you sent. I hope you and your family are doing well and are enjoying this long weekend. I hope you are happy at Northwood Mortgage. I know where we will be going after this current mortgage expires in about 4 years. You have been so helpful to us, and for that we are grateful. Thank you Tim. All the best to you and your family,
Shaun and Michelle - 2nd testimonial
Hi Tim, Omg long long long time... I haven't bugged you in a while... I guess its time to bombard you with an update. I didn't want you to think we were ignoring you or have forgotten about you (because we would never)... But with the move, the wedding plans, work, and of course... staying focus with the house bills and important dates... It's just been a hectic few months. However, we are slowly getting a hang of things and settling in... We are absolutely loving it!!!! First, congratulations on Baby Olivia... Must be exciting!!! Glad to hear that you, mommy and big sister are all doing well. Secondly, what a move... No more Monster Mortgage, now it's all about Northwood Mortgage! I'm glad you are happier and that it benefits you more there. Regardless where you go... Shaun and I will follow. You were great to us... And we are so thankful... Thank you for continuing to take care of us:) Side note: Shaun is devastated that you will never be on the show Hot Property... He watched it everyday hoping to see you on it. Haha. Lastly, Tim thank you so much for everything. You have made this experience much easier than I anticipated in the beginning... We were both scared and clueless as to what we were getting into... But with all your help and support you have taken a big load off our shoulders... And for that we are both forever grateful. Keep in touch!!!!!!!!! We will too!!!!!!!!!! Shaun and Michelle :)
Amanda and Dwayne
Hi Tim, I just wanted to reach out to say hi. I see that your life has become quite busy with your new job and your new baby. Congratulations on both! I too cannot believe how quickly time has gone by and that Dwayne and I have been in our home for a year and a half. I feel like we've been here longer than that. I guess that means that it feels like home. Of course, we owe it all to you. We are still so very grateful for your help in finding us a mortgage. I constantly sing your praise to my family and friends. I hope you are enjoying your new job at Northwood Mortgage. Whenever I have a mortgage need you will be my one and only guy to go to. I wish nothing but the best for you and your family. Happy Chinese New Year!! Take Care, Amanda
Karla and Victor
Dear Tim, There are no words to express our sincere GRATITUDE. Every evening, after a hard work, when we come home, we remember this beautiful home, now our home, is a result of all your hard work, experience and dedication. Definitively, thanks to you, and your passion at work, you could make our dream home to come true. The best experience we could have as first time home buyers, you made all the process very smooth, our job was only choose the house, hand you the documents and get Tim started, you guided us until the end, give us advice every step of the road. Thank you Tim from the bottom of our hearts! Sincerely, Karla and Victor
Earl and Tracy
Dear Tim, Tracy and I would like to congratulate you and your family. It is wonderful news to hear about the new bundle of joy, Olivia. We want to thank you for all of your hard work, you really have been so kind and caring. Once we are ready to renew again, we are sure we will know who we'll be looking for. Thank you Tim, once again, for everything you have done for us. Congratulations once again to you and your family, all the best to you and your family over the holidays, Tracy and Earl.
Mike D.
Hello Tim, Honestly I had a terrible day, but there was a bright side too. I did receive your email to confirm our business transaction went smooth and was complete; I also received a nice call from "Matt" welcoming me to ICICI. He was a nice gentleman who reviewed my ICICI mortgage; confirmed bank transactions for interest adjustment completed today and answered any questions that I may have had. ICICI will be sending me a welcome and introduction letter in the near future. Another good thing about all this is the "Fred Problem" is gone! Tim you did an excellent job! I am very pleased with everything that you have done on my behalf; I have no problem referring or recommending your services to my friends or anyone who may inquire. Thanks again for everything you have done! Take Care Mike
Charan
Hi Tim, Mayuri and I met with Zubin yesterday afternoon and everything is wrapped up, so looks like the paperwork portion of buying a house is complete. I wanted to again convey my sincerest thanks to you for everything you've helped me out with over the past two years. I know I've bombarded you with countless emails and questions, and you've answered every one of them quickly, accurately, and happily. I'll be sure to pass your information along to any friends or family that are considering a new place because you've been awesome. Looking forward to staying in touch until our next purchase! Regards, Charan