Numéro de permis de courtage
ON: 10317 -NB 160000437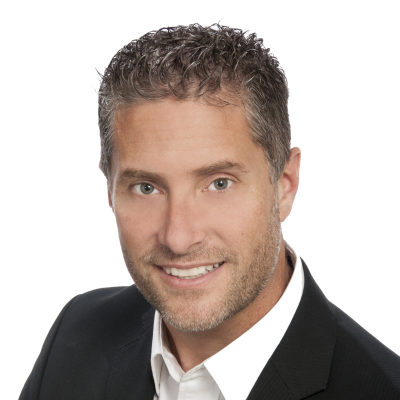 Craig Spicer
Senior Mortgage Consultant
Adresse:
610 Wright Ave #2 , Dartmouth, Nova Scotia
Consulter la
liste de partenaires
J. Goode
Craig and I were working together long distance and I always felt that I could call at any time of the day or night. He walked the road with me avery inch and we had some snags along the way! I walways felt like I was well taken care of.
L. Ripley
Craig was very polite and informative. Everything was well explained which dissolved any worries that might have arisen. We feel we were given an excellent mortgage rate. Overall we couldn't have found anyone better to provide these services for us.
R. Sylvia Hernandez
Craig Spicer was recommended to me when my bank where I had my existing mortgage felt unable to help me with a new mortgage at a lower interest rate. I was having financial problems at the time. Mr. Spicer agreed to come to my home to discuss my mortgage and financial needs. he felt very confident he would be able to find me a better deal. After I recieved my new mortgage and during the whole process Mr Spicer was there checking in with me to make sure I was recieving all the help I needed, also after to make sure I was happy with the outcome.
A. Birrell
Craig was very friendly, knowledgeable and enthusiastic. All of our needs were met in a timely matter. It was a pleasure doing business with him!
Trevor
My wife and I are very pleased with the mortgage services we recieved through Craig Spicer. We really felt Craig worked very hard to get us a good rate and to answer any questions we had about the process. He was very friendly and knowledgeable, and I would highly recommend his services to anyone.
Erin M.
Craig Spicer did an absolute excellent job as our mortgage consultant. This was our first time buying a home, and he made sure to go over everything very thoroughly from start to finish in a friendly manner. The entire process was made easy with his advice, and I will be recommending him to friends and family. Whenever we had a question he would reply right away, and I am very confident with his services, and will be for sure a returning customer. Thank you again Craig!
L. Tanner
I have dealt with Craig twice to date and would certainly go to him for any further mortgage requirements. He is curteous, informative helpful and gets back to you with information immediately. The law firm I used for both transactions was extremely impressed with his efficiency. I have recommended Craig to another home buyer who was equally impressed.
R & K Pettipas
Let me begin by saying that my husband and myself have the greatest appreciation and respect for Craig. From the very first moment we met Craig, we felt that we had someone on our side that was going to look out for our interests, we were right. My husband and I were looking into buying a house, and in our opinion not being helped to the best of the banks etc ability. We felt like we were just another file crossing a desk. We had two weeks or less before our house deal would fall through, and our realator recommended Craig to us, since we kept hitting road blocks everywhere we turned. Craig worked for us non-stop, he went above and beyond his job description to get us the best rate possible and to close our house deal. If it were not for Craig we believe that we would not have our home today. Craig will definetly handle any of our future mortgage needs, he treated us like people not a job he had to do. Even after we bought the house Craig did follow up with us to see how things were going and if their was anything else he could do for us. Craig has been amazing and we would highly recommend him to anyone considering anytype of mortgage.
Vanessa Chouinard
We have been using Craig for several years and find him to be very knowledgable, trustworthy and dependable. We have referred him many times to family and friends and will continue to do so. On a personal note he is always friendly. It is obvious he enjoys and takes pride in his work.
A. Hazel
We've had great experiences with Craig, he is prompt, (always returns calls even on weekends)thorough and friendly. We feel we have a great rate on our new mortgage and are satisfied.
D & T Ripley
We would rate our overall experience with Craig as excellent. Craig was knowledgeable, professional and very personable. He is easy to talk to and explains every step of the process in a way anyone would understand. He worked very hard for us and was there to help us and answer a question at a moments notice. We continue to feel that we can call him anytime for advice or for assistance in any mortgage or financial matter. We are so pleased with him that we referred him to others.
Brian Betts
I have been dealing with Craig for 10+ years now and have nothing but positive experiences to pass along. Craig has great interpersonal skills and top notch administrative ability. He has done five closings for me and as well as being seamless the laywers that have facilitated the closings have stated that Craig was one of the most well preparedand efficient consultants they have worked with. I have recommended Craig to family and friends and will continue to do so. He`s an honest, hardworking and concerned individual.
C. Constantine
Craig was an absolute pleasure to work with. Knowledgeable, concise and clear. He made navigating the world of mortgages a non-threatening experience. Rates were very competitive- mortgage approval quick!
B. MacLeod
Although all our transactions had to be remote and in a very short time period Craig made the experience feel worry free. We felt informed and appreciated by the many follow-ups. We will be back to work with Craig in the future.
G. Herbert
We are very glad we approached Craig Spicer to help us with our recent home purchase. We found Craig to be very helpful, responsive and professional in the way he handled our mortgage. Above all, he was always accessible, even during weekends and evenings, and willing to provide information and answer questions. We recommend Craig highly.
K. House
Craig has provided excellent service, reliable information and superb customer service to us.
J. Wilton
Craig, thanks so much for making this process so easy. Your professionalism and product knowledge was delightful. I also appreciate the top notch service to my friends and family that I referred to you.
P. d`Eon
Excellent service. Craig came directly to our home. We didn`t have to go anywhere. Everything was finalized in a few days.
D. Krauch
In dealing with Craig we found the process of abtaining a mortgage both informative and stress free. He was able to design a program that both met our immediate needs and fit into our long term plans. we strongly recommend Craig for anyone loking for a professional to take care of their mortgage requirements.
G. Belanges
Craig was very helpful in guiding us through the mortgage selection. Since this was our first experience. He was very knowledgeable and explored many options for us which brought us to make a comfortable educated decision. Thorough and never rushing us, getting a mortgage was not the nightmare that the media tends to paint.
Anita Chaput
I have had the pleasure of working with Craig both personally and professionally. Craig has worked with some of my clients in the past couple of years helping them with there mortgages in order for them to purchase a home. He covers all the bases with them step by step, if there are any questions they can call Craig and be guaranteed a quick response by either email or phone. Working with Craig has always been a pleasure he has very strong work ethics. Craig is someone I would recommend to any of my clients, because I know they will be in good hands. If anyone asks do you know a good mortgage broker Craig is always number one on my list.
D.L. Skeffington
Craig gave me informative, reliable service. He was always flexible allowing me to schedule appointments that fit my busy agenda. Thanks Craig!
James Healey
Craig went out of his way to check and ensure that everything was clear and concise for me as to my mortgage. He also saved me a significant amount of money by getting me the lowest mortgage rate available. I feel this because I canvassed other people that I know.
Kim and Rick Everett
We were very impressed with Craig. He went above and beyond to help us. Day and night he was there for us. There is no one who will fight harder or work harder than Craig did for us. He never once gave up. We would highly recommend Craig to anyone buying a home. Thank you Craig for helping us get our house. Now we call it "Home"
S. Cameron
Craig is always very professional and curteous. He is very knowledgeable and makes you feel at ease. He always makes you feel like you are his only client, no matter how busy he is. I carry around a stack of his business cards in my purse and never hesitate to hand one out to anyone in the market. I would recommend Craig to anyone!!
Gordon and Karen Inkpen
Craig is our mortgage specialist and advisor! We've been using his services for the past 8 years and he always has given us helpful advice and solutions. There have been times over the years when finances and family responsibilities mounted and there didn't seem to be many options left to exercise. Craig saw us through those times and for that we are eternally grateful. Craig gets our FULL recommendation!
C. C.
My first time using a mortgage specialist has changed the way I negotiate a mortgage in the future as my specialist was very knowledgeable, accurate, helpful, tactful, timely and personal. There is no way Craig Spicer could improve on the excellent service he provided. constantly I try to recommend people to my mortgage specialist so they can see what a truly great experience it is. Craig's assistance made everything simple, quick and easy, taking much less time on my part. Craig now has a web site that makes it even easier for me to recommend potential clients. I will never stop recommending Craig Spicer and his great service and terrific people skills. I wish other businesses operated with this high standard of servive.
Art Dooks
When shopping for my mortgage renewal, I had consulted 3 different financial institutions. Craig provided the most reliable, down to earth service at the lowest rate and did not try to sell me products that were not in my best interest. A refreshing break from the ``BIG BUSINESS`` attitude.
K. Brown
T trust Craig. I have bought 2 homes and have gone to Craig for both purchases of these houses. I know that Craig will go above and beyond to find the best rate for me and he is incredibly fast! Craig takes great care to know your needs as a home buyer, and I know I can call him anytime for advice or help. I would recommend Craig to anyone needing a broker.
C.G. and B.G .
Two years ago my husband and I had a house built and Craig assisted us in financing the property, as well as for a condominium that we are renting out as an income property. Craig was very helpful and informative. He answered all of our questions and found a product that suited our needs. Customer service was excellent and I would not hesitate to recommend Craig to others to assist them with there financial needs.
S.Hodder Canadian Forces Family
Craig was great to work with. He understood our quick move and our need to secure our mortgage before our trip to find our new house in Ontario. He also helped us once arriving in Ontario in porting our mortgage to our 2nd home in Ontario
L.H. Jessome
Mr. Craig Spicer was very receptive to my call. I recieved his card from an agent of real estate. He was very professional and understood my situation and financial restrictions. With his help I was able to aquire my present condo. Craig was aware of my limited resources and twice called to offer me pieces of furniture at no cost. After taking poccession of my condo, I recieved a card from Craig asking if everything went well and to ensure I would be getting along and was happy with the way things went. I would recomend Craig to any of my friends.
Charlie Hiltz
My experience dealing with Craig Spicer was excellent! Craig exceeded my expectations. Craig is polite, hardworking and will go above and beyond to help make the stress of entering a mortgage feel like a piece of cake. Thanks Craig!!
T. Canning
Craig Spicer has been our mortgage broker for the past 5 years. Right away we had that warm feeling that we were in good hands and our information would be confidential. Craig is very punctual, organised and has alot of knowledge in the field. The thing that impressed me most was a phone call I recieved from Craig to let us know that another company was offering a better rate and that company better suited our goals. I have referred Craig to some of my friends and would definetly recommend him to many more. Top notch service.
Dennis Comeau
Craig, it has truly been a pleasure working with you. consulting with you has not only saved us both time and money, it has taught us the value in doing business with people of integrity. Thanks for all your hard work and dedication to customer service. We look forward to seeing you again.
Dana and Mike Thomas
Craig was very helpful to us. We thought we had run out of avenues but he went the extra mile and got the job done...to more than expectations!
Erin and Curtis
As first time homebuyers, we were especially happy to have Craig as our mortgage specialist. He had the expertise (and patience) to answer ALL our questions and has made the entire process of buying a home surprisingly positive and stress free!!