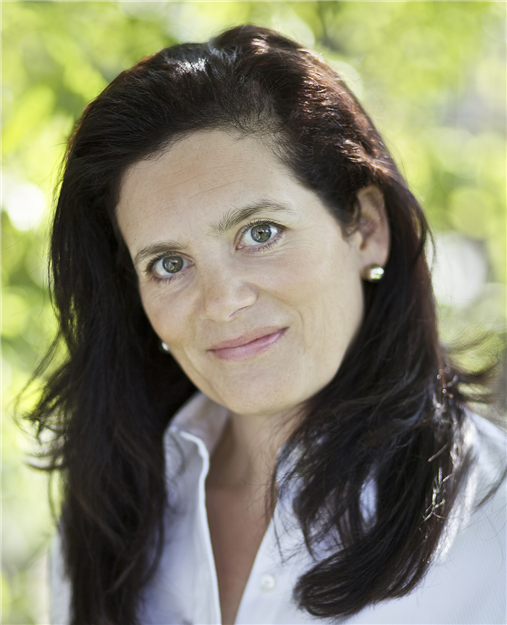 Geraldine Zinsli
Mortgage Advisor
Address:
Suite 560 - 171 West Esplanade , North Vancouver, British Columbia
BROWSE
PARTNERS
It PAYS to shop around...

Many Canadian homeowners pay too much for their homes because they are not getting the best mortgage financing available in the market. Shopping for a new mortgage can however be confusing, and some financial institutions don't make the process any easier.

That's where I come in!

As an independent Mortgage Advisor I work for my clients, NOT the lenders, providing
you with unbiased expertise and support throughout the process.

Each borrower is unique and the lending options will be tailored to reflect your individual circumstances and financial goals. It's never been easier or more convenient. With access to 40+ lenders and Financial Institutions across Canada and the ability to work with you in person, online or by phone, I am committed to making the process simple and efficient!

I save you money by sourcing the best products at the best rates — not only on your first mortgage but through every subsequent renewal. So whether you're buying a home, renewing your mortgage, refinancing, renovating, investing, or consolidating your debts — I'll help you get the right financing, from the right lender, at the right rate.

Contact me today for a free consultation!

---
BLOG / NEWS Updates
Interesting Article on interest rates and inflation from the Globe and Mail...
The bank gave no signal on future interest rate moves as it kept its key overnight rate unchanged at 1 per cent, where it has been since September, 2010, and maintained its official neutral stance on the direction of its next move. But the banks language about inflation and currency caused the loonie to drop sharply. Read the entire article by following the link below: http://www.theglobeandmail.com/report-on-business/economy/bank-of-canada-warns-disinflation-to-persist-well-into-2016/article16444689/
Employment fell by more than one million in March
Employment fell by more than one million in March (-1,011,000 or -5.3%). The employment rateor the proportion of people aged 15 and older who were employedfell 3.3 percentage points to 58.5%, the lowest rate since April 1997. Of those who were employed in March, the number who did not work any hours during the reference week (March 15 to 21) increased by 1.3 million, while the number who worked less than half of their usual hours increased by 800,000. These increases in absences from work can be attributed to COVID-19 and bring the total number of Canadians who were affected by either job loss or reduced hours to 3.1 million. The unemployment rate increased by 2.2 percentage points to 7.8%, the largest one-month increase since comparable data became available in 1976. Unemployment increased by 413,000 (+36.4%), largely due to temporary layoffs. In addition, the number of Canadians who had worked recently and wanted to work, but did not meet the official definition of unemployed, increased by 193,000.
Forecast Update: Economies Shutting Down
Rapidly evolving developments necessitate an update to the forecasts we published just last Friday. Additional quarantine or shut-down measures have been put in place in a number of countries in the last few days. As a result, we now anticipate global GDP growth to be 0% in 2020, followed by a sizeable rebound in activity in 2021 given our view that economic activity will rebound quickly once the virus is no longer a serious threat to public health. At present, we believe activity will begin to return to normal in the third quarter, except in countries where containment measures were aggressively deployed in the first quarter (essentially the Asian economies), where activity resumes in the second quarter. In Canada, the closure of non-essential business in Quebec and Ontario announced earlier this week will have large economic consequences. At present, we believe Canadian economic activity will fall by 28% in Q2 as these measures are felt. If other provinces follow, the fall in Q2 economic activity would be in the 35% range. We now assume that economic activity resumes by the start of the third quarter and that growth rebounds sharply at that time. However, the 20% drop in US economic activity in the second quarter will restrain the rebound in Canadian activity in the third quarter owing to the usual lags between US and Canadian economic outcomes. Under these assumptions, Canadian GDP would fall by slightly more than 4% in 2020 and rebound by 5.1% in 2021. Though we have not included any additional measures in this update beyond those already announced, we believe a substantial ramping up of fiscal support measures in Canada is forthcoming. There is a chance that aggressive virus management measures are required beyond Q2 to ensure the virus is truly well-contained. Evidence in Asia this week suggests that even in countries where aggressive management measures have been put in place, COVID-19 can come back quite quickly. If measures in Canada are not lifted by the end of Q2, growth would fall again in Q3, and GDP would fall by 6.3% in 2020 instead of the 4.1% we currently expect. A key question for forecasters is the length of the virus-related restrictions on firms and households. As noted above, a shift of one quarter in the resumption of normal operating conditions can have a large impact on growth outcomes. Since we do not have a good handle on the ultimate length of the interruptions, we consider it more informative to assign probabilities to the time at which virus containment measures end. At this time, we believe there is a 75% chance that activity resumes by Q3 and a 25% chance that activity returns to more normal levels by Q4. How officials manage virus containment internationally, as well as the evolution of the virus, will inform our assessment of probabilities going forward. Source: Scotiabank Economics