AGENT LICENSE ID
M22000996
BROKERAGE LICENSE ID
13023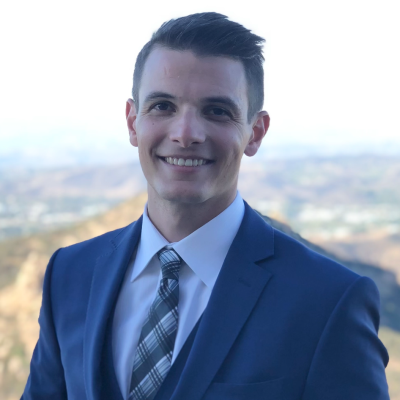 Gianluca Barbieri
Mortgage Agent
Address:
440 Phillip St., Waterloo , Ontario
A bit about me; I have a deep seated passion for classic cars, Formula 1 and motorcycles. I played competitive soccer until I was 21. If there is a dog or a baby in the room I'm more likely to pay attention to them than any other conversation happening. I am an avid camper and make sure to get out into nature as much a possible.For as long as I can remember I have always had an interest in finances and real estate. With over 15+ years experience in client management, I have found the perfect way to transform my passions and skills into a fulfilling career as a mortgage agent.
Whether you're a first time homeowner, refinancing, or trying to consolidate your debt, it would be my privilege to help you see that there is a simpler and clearer path to reach you and your families financial goals. I think the most common misconception in this industry is that you have to do it alone, but what I love about Ardent Mortgages is that we as agents are able do help you in a way that builds connection and helps educate you on your way to making more financially empowered decisions.
It would be my absolute pleasure to connect and have an open, honest, and educational conversation on how I can use my skills and knowledge to help you make your mortgage work for you, not the other way around.
---
BLOG / NEWS Updates
3 essential healthy credit card habits
A credit card is only a benefit if you have a good relationship with your spending. Otherwise, your shiny new financial tool can quickly turn into a burden. How do you make sure that doesnt happen? Try these three key money habits. 1. Pay off your purchases When you use your credit card to make purchases, youre then responsible for paying it off. Each month, youll receive a statement outlining how much youve spent on your card and how much you need to pay off. Paying off the entire balance each month will help you avoid costly interest charges, but if you cant afford that, at least make the minimum payment to prevent a ding on your credit score. 2. Manage your credit utilization ratio Your credit cards limit is the maximum amount of debt you can carry at one time. Your limit will usually be between $1,000 and $10,000. You shouldnt spend right up to your credit cards limit, though. Getting too close to the limit will negatively affect your credit score due a calculation called your credit utilization ratio. Your credit utilization ratio is a measure of your credit card balance against your total credit limit. To maximize your credit score, keep your credit utilization ratio below 35%. For example, if you have a credit card with a $10,000 limit, try not to carry a balance higher than $3,500. 3. Choose the right credit limit Choose a credit limit that accurately reflects your spending habits. If you only plan to use your credit card for occasional purchases and online shopping, a few thousand dollars should be enough. If you spend thousands of dollars per month on it, pick a higher credit limit to keep your credit utilization ratio in check. Be realistic about how youll pay it back, as well. If you know that you occasionally carry a credit card balance and incur interest charges, choose a smaller credit limit to minimize the monthly interest youll pay.
Canadian home prices continue to re-accelerate in September
Home sales recorded over Canadian MLS Systems were up 0.9% between August and September 2021, marking the first monthover-month increase since March. The actual (not seasonally adjusted) number of transactions in September 2021 was down 17.5% on a year-over-year basis, from the record for that month set last year. That said, it was still the second-highest ever September sales figure by a sizeable margin. September provided another months worth of evidence from all across Canada that housing market conditions are stabilizing near current levels, said Cliff Stevenson, Chair of CREA. In some ways that comes as a relief given the volatility of the last year-and-a-half, but the issue is that demand/supply conditions are stabilizing in a place that very few people are happy about. There is still a lot of demand chasing an increasingly scarce number of listings, so this market remains very challenging. Thats why your best bet is to consult with your local REALTOR for information and guidance about navigating the current market, continued Stevenson.
Home prices accelerate in February
In February the TeranetNational Bank National Composite House Price IndexTM was up 0.5% from the previous month, an acceleration from the January increase after three consecutive months of slowing. The advance was led by four of the 11 constituent markets: Halifax (2.3%), Hamilton (1.1%), Vancouver (0.8%) and Quebec City (0.7%). Rises of less than the countrywide average were reported for Montreal (0.5%), Victoria (0.4%), Calgary (0.4%) and Toronto (0.4%). The index for Winnipeg was flat on the month. Down from the month before were the indexes for Edmonton (0.1%) and Ottawa-Gatineau (0.5%). After three months, from September to November last fall, in which all 11 markets of the composite index were up from the month before, February was a third consecutive month in which one or more markets were down on the month. The February rise is consistent with the increase in the number of home sales over the last several months reported by the Canadian Real Estate Association. For a sixth straight month, the number of sale pairs entering into the 11 metropolitan indexes was higher than a year earlier. The unsmoothed composite index, seasonally adjusted, was up 1.1% in February, suggesting that the uptrend of the published (smoothed) index could persist. Source: National Bank