AGENT LICENSE ID
M08007884
BROKERAGE LICENSE ID
12805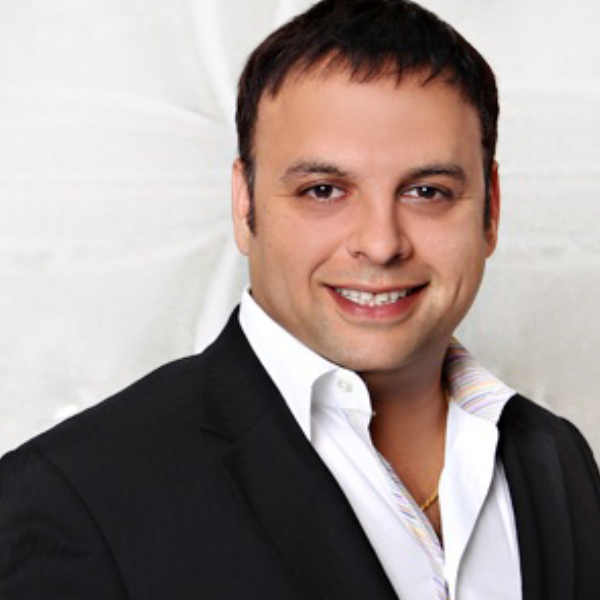 Jivan Sanghera
Mortgage Broker
Address:
4361 Harvester Rd Unit 7, Burlington, Ontario
BROWSE
PARTNERS
Welcome to Circle Mortgage Group. Where you can get the best mortgage rates, but still receive Old School advice. We are one of very few Better Business Bureau Accredited Mortgage Brokers.
We are here to meet you at your convenience either at one of our office locations, in your home, or online via Skype, or Facetime.
At Circle Mortgage Group we believe that each consumer should get advice prior to entering in to any Mortgage Approval. Assistance in understanding the nuances of each and every lender that offers them a mortgage. Taking the time to do this results in a happy and informed client. We make sure you understand how your rate is calculated but also how your Mortgage Penalty is calculated. So in the event that a life change happens, you are already prepared and you know how your Mortgage can move with you.
Getting the best rate is only one part of a transaction, making sure you have the best product should be your primary goal. Reach out to us, we will make sure that you are getting the best rate and product for your scenario.
So whether you are a first time buyer or a commercial client try us! You will see the Circle Difference. Probably by the end of our initial conversation.
---
BLOG / NEWS Updates
Bank of Canada Increases Prime again Sept 2017
Many of us were surprised today when Bank of Canada Governor Stephen Poloz announced another increase in the Prime rate raising it to 3.20%. This means that your mortgage rate has likely risen by the same .25%. The Variable rate mortgage has consistently been an excellent choice because of the savings weve generated compared to the 5 year fixed rate. Those savings have not dissappeared because of a slight increase over the past few months. The variable rate mortgage still has a spread of .40-1.20% compared to the prevailing 5 year fixed rate of 3.39% today. Meaning it is still not the right time to convert to a fixed term. That being said I would be happy to discuss your specific situation. The recent increase in interest rates is a result of the stronger than expected performance in the Canadian economy. The year over year Canadian GDP (Gross Domestic Product) jumped 3.6% in the first quarter of 2017, to 4.5% in the second quarter. This growth rate exceeds the predictions of the Bank of Canada. You wouldnt be wrong in assuming that the Bank of Canada is pumping the brakes on our economy. The growth was unexpected by almost all. Last month in August 2017 there was a slight dip in manufacturing numbers and unemployment continues to be low. Canada actually has the best performing economy in the entire G7, and that is factoring in the downward pressure on housing, and lower oil prices. Todays increase put prime back to where it was in January 2015 just before the crash in Oil prices. So what will happen with housing? Well I believe that you will see a continue softening of values. The likely result of todays rate increase will likely cause housing market to decrease by another 5 to 10 percent. I estimate a more normal 3 - 7% annual increase in home values beginning next year. The days of 20% year over year price increases are done for now. And that is a good thing. When you got your Variable Rate Mortgage we did a stress test. Even a mortgage at Prime today is still about 35% lower than what we used to Qualify you for your mortgage. So please dont worry about affordability. You can expect an increase in the interest portion of your mortgage of approx 25 dollars per 100k per month. Its not money anyone wants to spend, but it is still a far better deal than a fixed rate. I hope this information has been of value to you. Please feel free to reach out to me directly at jivan@circlemortgage.ca or by cell at 905 334 9111.
PROMISES, PROMISES AND MORE PROMISES
Canadas Parliament re-convened today with a ceremonial Speech from the Throne delivered by the Governor General. Canadas continued response to the COVID-19 pandemic took centre-stage, while providing a lens for a plethora of broader promises: an extension of the wage subsidy, expanded employment insurance, investments in childcare, reaffirmed commitments to universal pharmacare, and green infrastructure investments among many others. Given the exhaustive list of priorities, this Speech is unlikely to bring the minority government down as it provides plenty of hooks for negotiations in the lead-up to a Fall update where details will be laid out. It clearly signals more fiscal spending ahead for Canada leaving the question not if but how much. But this was largely channeled ahead, so the market reaction has been mutedor more likely, it is eclipsed by broader US and global developments. There is little beyond lip service by way of fiscal restraint. This will be left to the Finance Minister to make inevitable trade-offs in her first budget this Fall, particularly as she may need to reserve some firepower for second waves. Source: Scotiabank https://www.scotiabank.com/ca/en/about/economics/economics-publications/post.other-publications.fiscal-policy.fiscal-pulse.federal.federal-budget-analysis.federal-throne-speech--september-23--2020-.html
Home affordability improved in Q2 2020
Housing affordability in Canadas large urban centres improved in the second quarter of 2020 after having deteriorated in the two prior quarters. Higher incomes helped in Q2 but the largest portion of the improvement came in the form of lower interest rates. Indeed, the latter declined 19 basis points in the quarter, reflecting the easing from the central bank. Combined, income and mortgage rates were more than enough to offset the increase in home prices. Still, the decline in interest rates on a quarterly average basis does not completely reflect the change in 5-year mortgage rates since the beginning of the COVID-19 pandemic. The February to June decline in mortgage interest rates was a much more significant 41 basis points. Looking ahead, the preliminary data for rates shows additional improvements in the third quarter of the year (cumulatively they are down over 70 bps). While we expect this to help affordability, home prices should remain resilient based on the latest resale market data showing record sales volumes. Homebuyers have rushed back to the market after having delayed purchases and are now being offered record-low interest rates. Once pent-up demand is exhausted, the Canadian housing market will still have to face high levels of unemployment and reduced household formation due to lower immigration.