AGENT LICENSE ID
M08007884
BROKERAGE LICENSE ID
12805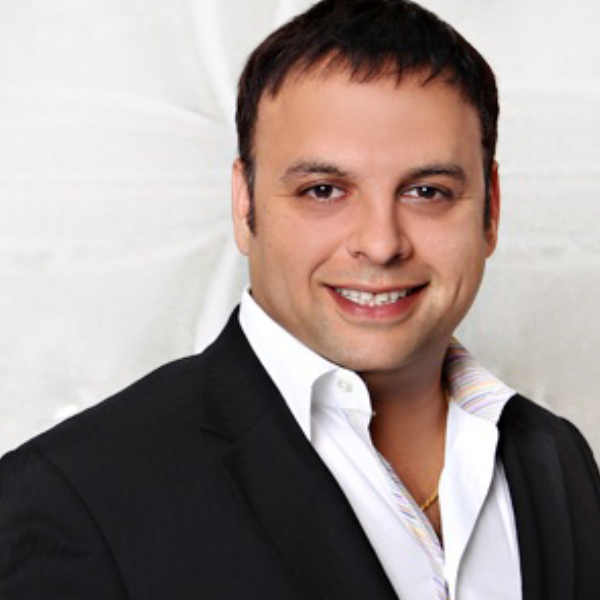 Jivan Sanghera
Mortgage Broker
Address:
4361 Harvester Rd Unit 7, Burlington, Ontario
BROWSE
PARTNERS
Welcome to Circle Mortgage Group. Where you can get the best mortgage rates, but still receive Old School advice. We are one of very few Better Business Bureau Accredited Mortgage Brokers.
We are here to meet you at your convenience either at one of our office locations, in your home, or online via Skype, or Facetime.
At Circle Mortgage Group we believe that each consumer should get advice prior to entering in to any Mortgage Approval. Assistance in understanding the nuances of each and every lender that offers them a mortgage. Taking the time to do this results in a happy and informed client. We make sure you understand how your rate is calculated but also how your Mortgage Penalty is calculated. So in the event that a life change happens, you are already prepared and you know how your Mortgage can move with you.
Getting the best rate is only one part of a transaction, making sure you have the best product should be your primary goal. Reach out to us, we will make sure that you are getting the best rate and product for your scenario.
So whether you are a first time buyer or a commercial client try us! You will see the Circle Difference. Probably by the end of our initial conversation.
---
BLOG / NEWS Updates
Bank of Canada Increases Prime again Sept 2017
Many of us were surprised today when Bank of Canada Governor Stephen Poloz announced another increase in the Prime rate raising it to 3.20%. This means that your mortgage rate has likely risen by the same .25%. The Variable rate mortgage has consistently been an excellent choice because of the savings weve generated compared to the 5 year fixed rate. Those savings have not dissappeared because of a slight increase over the past few months. The variable rate mortgage still has a spread of .40-1.20% compared to the prevailing 5 year fixed rate of 3.39% today. Meaning it is still not the right time to convert to a fixed term. That being said I would be happy to discuss your specific situation. The recent increase in interest rates is a result of the stronger than expected performance in the Canadian economy. The year over year Canadian GDP (Gross Domestic Product) jumped 3.6% in the first quarter of 2017, to 4.5% in the second quarter. This growth rate exceeds the predictions of the Bank of Canada. You wouldnt be wrong in assuming that the Bank of Canada is pumping the brakes on our economy. The growth was unexpected by almost all. Last month in August 2017 there was a slight dip in manufacturing numbers and unemployment continues to be low. Canada actually has the best performing economy in the entire G7, and that is factoring in the downward pressure on housing, and lower oil prices. Todays increase put prime back to where it was in January 2015 just before the crash in Oil prices. So what will happen with housing? Well I believe that you will see a continue softening of values. The likely result of todays rate increase will likely cause housing market to decrease by another 5 to 10 percent. I estimate a more normal 3 - 7% annual increase in home values beginning next year. The days of 20% year over year price increases are done for now. And that is a good thing. When you got your Variable Rate Mortgage we did a stress test. Even a mortgage at Prime today is still about 35% lower than what we used to Qualify you for your mortgage. So please dont worry about affordability. You can expect an increase in the interest portion of your mortgage of approx 25 dollars per 100k per month. Its not money anyone wants to spend, but it is still a far better deal than a fixed rate. I hope this information has been of value to you. Please feel free to reach out to me directly at jivan@circlemortgage.ca or by cell at 905 334 9111.
National Bank of Canada Weekly Economic Watch
Housing starts rose from 166.5K in April to 193.5K in May (seasonally adjusted and annualized). Urban starts improved 22K to 181.1K on increases in both the multi-unit (+14.9K to 135.9K) and the single-detached (+7.1K to 45.3K) segments. At the provincial level, urban starts shot up in Quebec from 0K in April to 56.3K as social distancing measures were eased but plunged 37.1K to 56.5K in Ontario. June results should provide a clearer snapshot of the post-lockdown residential construction industry in Canada. Projects delayed on account of the Covid-19 pandemic might sustain starts at a relatively high level for a short while but the longer-term horizon looks less promising in light of much higher joblessness and reduced immigration. Moreover, tougher CMHC standards for mortgage insurance will likely exclude some potential buyers by shrinking their purchasing power. We estimate that the new rules governing maximum gross debt service will reduce by about 11% the amount that the median Canadian household will be allowed to borrow. Source: NBA Economics and Strategy
Virtual Tours and Live Streams a Hit on REALTOR.ca
While staying home to help stop the spread of COVID-19, Canadians are spending more time looking at properties on REALTOR.ca, Canadas No. 1 real estate platform*. During the week of March 9, visits to REALTOR.ca dropped by 30%; however, since April 12 traffic has crept back up by 14% and consumer inquiries to REALTORS through the site rose by 25%similar to levels during the same period last year. Despite the pandemic, REALTOR.ca has seen a 14% increase of visitors during the first quarter of 2020. As COVID-19 is limiting how buyers can visit homes that interest them, REALTOR.ca makes it possible for Canadian REALTORS to virtually showcase listings by integrating video and 3D tours from 10 of the most popular services. Since April 7, REALTORS can also schedule and promote live stream open houses using popular platforms such as Facebook Live, Instagram Live, Zoom and YouTube. If theres one thing 30-plus years in this business has taught me, its that as an industry we are early adopters of technology, said Costa Poulopoulos, Chair of the Canadian Real Estate Association. With restrictions on how we can continue to serve our clients, Im proud that weve been able to add features for REALTORS that allow them to continue to show homes to interested buyers.