AGENT LICENSE ID
M09002323/M16000197
BROKERAGE LICENSE ID
10575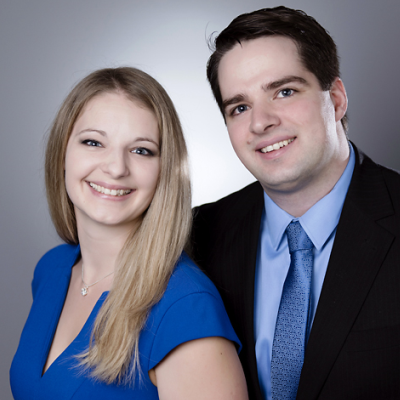 Josh and Sheena Woollam
- Mortgage Broker
Address:
200-260 Hearst Way, Ottawa, Ontario
The Woollam Mortgage Team consists of Josh and Sheena Woollam. Josh and Sheena are two young, highly energetic mortgage agents who strive to ensure their clients are represented with the highest level of service and professionalism.
Being very friendly and approachable, along with their attention to detail, has helped The Woollam Mortgage Team become one of Ottawa's most successful husband and wife teams.
Service
We at The Woollam Mortgage Team, take pride in stating that 90% of our business originates from our satisfied past clients and from client referrals of their family, friends and co-workers. We could not ask for a better compliment of our service then to receive loyalty from our clients. The Woollam Mortgage Team retains this loyalty by promptly returning phone calls / emails, keeping clients informed at every step of the mortgage process, and ensuring that we are always available to answer questions or concerns.
Professionalism
The Woollam Mortgage Team takes pride in providing its clients with mortgage products that best represent their needs. Our continued study of mortgage news and changing trends ensure that our clients are provided with the best representation possible. You may be assured that you will be receiving sound mortgage advice.
We look forward to working with you,
Josh and Sheena Woollam
The Woollam Mortgage Team