AGENT LICENSE ID
M23004872
BROKERAGE LICENSE ID
12953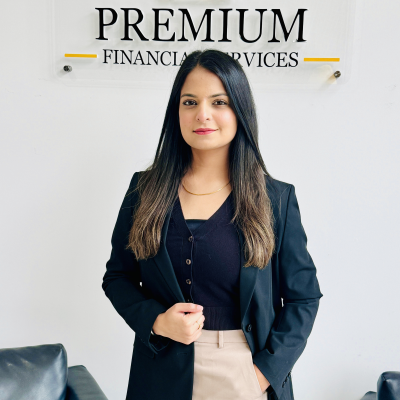 Kamalpreet Kaur Jassal
Mortgage Agent
Address:
7171 Torbram Road , Missisauga, Ontario, L4T 3W4
Introducing Kamalpreet Jassal, the outstanding mortgage broker who is here to make the process of getting a mortgage a breeze. People, fasten your seatbelts because this isn't your typical mortgage experience. Your perception of Kamal—as well as your interest rates—are going to be completely changed!
Imagine this: You've made the decision to purchase a gorgeous new home, but the notion of navigating the confusing mortgage process makes you shudder. Do not be alarmed, dear friend, Kamalpreet has come to deliver you from the grips of uncertainty and tension.
What distinguishes Kamal from the plethora of other mortgage brokers? We're going to drop some knowledge bombs, so grab a seat. Kamal is a veritable mortgage reference book. She is committed to use her extensive knowledge of the loan industry to negotiate the finest terms for you. She knows the ins and outs of the lending sector like the back of her hand.
You can bid your sleepless nights farewell with Kamal by your side. She will hold your hand through every step, demystify the terminology, and streamline the procedure. She will work those numbers till they shout with joy while maintaining your financial objectives in the forefront. Kamal acts as your own personal mortgage hero, saving the day (and your bank account ).
However, there's still more! Kamal's extensive network of lenders is her secret weapon. She knows how to pull the right threads to negotiate the best terms and rates for you because she is connected to all the major players in the mortgage industry. Consider her as your ticket to the greatest concert of a lifetime with backstage access. Who wants front-row seats when you have access to savings behind the scenes?
Let's talk about convenience if you're still not persuaded. Kamal is aware that time is of the essence and that you cannot waste it on laborious paperwork or nonstop phone calls because life passes at the speed of light. She will simplify the process and take care of all the small details so you can concentrate on the crucial elements, such as selecting the ideal paint colors for your new home.
So, my buddy, Kamalpreet is your go-to advisor if you're prepared to set out on a mortgage trip unlike any other. Mortgage stress is over, and financial pleasure is here. The house of your dreams is within reach when Kamal is on your side. Give her a call instead of accepting our word for it, and get ready to be amazed. You'll be grateful to yourself in the future.