BROKERAGE LICENSE ID
MW111229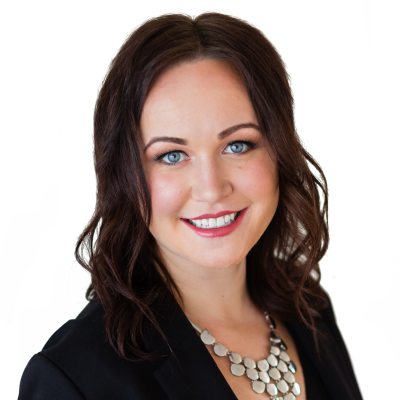 Katie Gawlicki
Mortgage Broker
Address:
213, 4935 55 Ave, Edmonton, Alberta
BROWSE
PARTNERS
I am a one stop shop for all needs regarding Residential Mortgages. Preapprovals, purchases, refinancing, etc. I have access to multiple lenders to help you obtain the best mortgage product to fit YOUR needs. I work for you, not the banks!
Home Ownership… It is one of the most important and complex decisions you will ever make. They key to making the right decision is to know and truly understand your financing options. Our role is to be your unbiased and expert advisor thus ensuring you have access to the best mortgage solutions in the industry. This means the most competitive rates and terms that fit your specific needs and long term goals.
As home buyers, you must be able to trust and have confidence that your best interests are being looked after. You need a dedicated Edmonton mortgage broker professional who will find the best mortgage product on the market for you and negotiate with lenders on your behalf.
With access to over 300 mortgage products to choose from – not just one suite of products at one bank, we will analyze which mortgage product will suit your specific needs. Create a plan for saving you the largest amount of interest over the term of your mortgage. We offer the most competitive mortgage rates in Edmonton.
Whether you are looking to purchase a home, renew a mortgage or implement a refinancing strategy, I am committed to communicating with you every step of the way and smoothly and expediently guiding you through the process. As your mortgage broker Edmonton, our goal is to provide you with a positive, stress-free experience so you can focus on the bigger picture – finding your dream home and achieving financial security.
Contact me today to get started.
---
BLOG / NEWS Updates
At what point is a REALLY low rate, REALLY too good to be true?
When people hear 𝐦𝐨𝐫𝐭𝐠𝐚𝐠𝐞, their next thought is typically 𝐫𝐚𝐭𝐞. So lets talk rate for a minute. Rates today are definitely low. But at what point is a 𝑹𝑬𝑨𝑳𝑳𝒀 low rate, 𝑹𝑬𝑨𝑳𝑳𝒀 too good to be true? Would you pick a limiting, hand tying, option less product if it meant getting a rate of 2.44% vs 2.59%? Make sure that you understand the full terms and conditions of a product before just selecting the lowest rate advertised. Lets break this down Some of the low rate products advertised have hidden clauses such as: ↠ 𝐀 𝐛𝐨𝐧𝐚𝐟𝐢𝐝𝐞 𝐬𝐚𝐥𝐞𝐬 𝐜𝐥𝐚𝐮𝐬𝐞 this means that you cannot pay off the mortgage without a firm sale. If you want to refinance the property to pull out equity, transfer the mortgage to a different lender at maturity for a lower rate, etc. you cannot. The only time you can get out of this mortgage with this lender is when you sell the home. ↠ 𝐀 𝐡𝐢𝐠𝐡𝐞𝐫 𝐩𝐚𝐲𝐨𝐮𝐭 𝐩𝐞𝐧𝐚𝐥𝐭𝐲 some lenders will offer a low rate mortgage because they then charge a higher payout penalty than normal. This can result in thousands of dollars of extra cost when you only save .05% of an interest rate. ↠ 𝐍𝐨 𝐩𝐨𝐫𝐭𝐚𝐛𝐢𝐥𝐢𝐭𝐲 porting a mortgage means selling the home that you have an existing mortgage on, picking up the financing, and placing it on another property. This is typically offered with most mainstream products, but may not be an option with a low rate product. In the mortgage world, these low rate but limiting products are what we like to call no frills products. They may be appropriate for some, but please make sure that you understand all of the terms conditions applicable to your mortgage before signing! If you arent sure, reach out to a professional to have them go over it with you. Questions? Im always available to answer them. Katie Gawlicki Mortgage Broker Mortgage Tailors katie@mortgagetailors.com 780-996-6075
Record December caps record year for Canadian home sales
Statistics released today by the Canadian Real Estate Association (CREA) show national home sales set another all-time record in December 2020. Home sales recorded over Canadian MLS Systems jumped by 7.2% between November and December to set another new all-time record. Seasonally adjusted activity was running at an annualized pace of 714,516 units in December 2020 the first time on record that monthly sales at seasonally adjusted annual rates have ever topped the 700,000 mark. The month-over-month increase in national sales activity from November to December was driven by gains of more than 20% in the Greater Toronto Area (GTA) and Greater Vancouver. Actual (not seasonally adjusted) sales activity posted a 47.2% y-o-y gain in December the largest year-over-year increase in monthly sales in 11 years. It was a new record for the month of December by a margin of more than 12,000 transactions. For the sixth straight month, sales activity was up in almost all Canadian housing markets compared to the same month in 2019. For 2020 as a whole, some 551,392 homes traded hands over Canadian MLS Systems a new annual record. This is an increase of 12.6% from 2019 and stood 2.3% above the previous record set back in 2016.
Mortgage Deferral Agreements and Their Impact
CMHCs Fall 2020 Residential Mortgage Industry Dashboard discusses mortgage deferral agreements and their impact. At the end of the second quarter, credit unions, mortgage finance companies (MFCs) and mortgage investment entities (MIEs) have allowed mortgage deferral agreements for about 6%, 7% and 7% of their respective residential mortgage portfolios. Chartered banks have allowed 16% of mortgages to go into deferral since the beginning of the pandemic. Of these, close to 2 out of 3 borrowers had resumed payments on their mortgages at the end of the third quarter of 2020. In the coming months, we could see higher delinquency rates if some borrowers are unable to resume their payments; these mortgages will have to be booked as arrears. These deferral agreements have affected financial institutions cash flows, with reductions of: 4% in scheduled mortgage payments 3% in non-scheduled payments (accelerated monthly payments and lump-sum payments) While remaining at low levels, mortgages in arrears (90 or more days delinquent) have increased slightly between the first and second quarters of 2020 from: 0.24% to 0.26%, on average, for chartered banks 0.23% to 0.25%, on average, for non-bank mortgage lenders We also observe an increase in early-stage delinquencies (31 to 59 days and 60 to 89 days), which suggests that arrears could continue on an upward trend. Source: CMHC