AGENT LICENSE ID
M08000748
BROKERAGE LICENSE ID
10294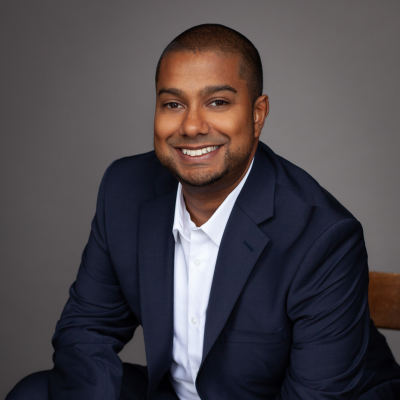 Kevin Joseph
Mortgage Broker
Address:
387 Mapleview Drive West, Barrie, Ontario
BROWSE
PARTNERS
Professional advice you can rely on. Buying your first home should be one of the most rewarding experiences in your life. In today's marketplace you have hundreds of options and competing financial alternatives to choose from. The process is complicated and at times can seem very confusing. Let us help you simplify that process. By using a Verico Anthem Mortgage Group Broker you can ensure you are fully informed and making the right decision.

I'm a Verico Anthem Mortgage Group Broker and I'm an independent, unbiased, expert, here to help you move into a home you love.

I have access to mortgage products from over forty lenders at my fingertips and I work with you to determine the best product that will fit your immediate financial needs and future goals.

VERICO mortgage specialists are Canada's Trusted Experts who will be with you through the life of your mortgage.

I save you money by sourcing the best products at the best rates – not only on your first mortgage but through every subsequent renewal. So whether you're buying a home, renewing your mortgage, refinancing, renovating, investing, or consolidating your debts — I'm the VERICO Mortgage Advisor who can help you get the right financing, from the right lender, at the right rate.
---
BLOG / NEWS Updates
test
test
Bank of Canada/OSFI pilot helps Canadian financial sector assess climate change risks
The Bank of Canada and Office of the Superintendent of Financial Institutions (OSFI) released the results of a pilot project on climate scenario analysis. This pilot was an important step in helping Canadas financial sector improve its ability to analyze economic and financial risks affecting financial institutions that could arise from climate change. Together with six Canadian financial institutions, the Bank and OSFI developed scenarios that will help the financial sector identify, measure and disclose climate-related risks. These scenarios were not intended to be forecasts or predictions. Rather, they were specifically designed to capture a range of potential outcomes and illustrate the kinds of stresses on the financial system and economy that could occur as the world transitions to a low-carbon future. All scenarios showed that this transition will entail important risks for some economic sectors. Mispricing of transition risks could expose financial institutions and investors to sudden and large losses. It could also delay investments needed to help mitigate the impact of climate change. source: https://www.osfi-bsif.gc.ca/Eng/osfi-bsif/med/Pages/clrsk-mgm_nr.aspx
Scotiabank Nowcast: Employment Gains Continued Prior to Omicron Spread, Q4-2021 GDP at 6.22%
This note is part of a series that will be published after important data releases, documenting mechanical updates of the nowcast for Canadian GDP coming from the Scotiabank nowcasting model. The evolution of this nowcast will inform Scotiabank Economics official macroeconomic outlook. The Canadian labour market continued to power ahead in December according to Statistics Canadas labour force survey (LFS), with the net gain of +55K jobs for the month that brought the unemployment rate down to 5.9%, just 0.2 ppts above the level of February 2020. This bodes well for the overall Canadian GDP growth in December and is in line with our Q4-2021 estimate of +6.22% Q/Q SAAR. The timing of the survey (December 5 to 11) means that it largely missed the beginning of the spread of the Omicron variant and the late-December tightening in public health measures that occurred in response to it. The flooding in BC, a source of downside risk to the short term outlook, occurred after the LFS was completed in November. In December, however, the LFS picked up the beginning of the reconstruction phase, according to StatCan. As a result, we are not likely to find out the true impact of this disaster on the labour market until the November survey of employment, payrolls and hours (SEPH) is released in late January. With these caveats, the underlying picture of the labour market in Canada is one of continuing recovery. The ratio of employment to population (61.5%), the labour force participation rate (65.3%), the unemployment rate (5.9%) are all within 0.2 0.3 ppts of their respective February 2020 levels, signalling a rapid diminishing of the labour market slack. Even the ranks of those unemployed for 52 weeks or longer, while still significantly elevated at 293K (Feb 2020: 179K), continued to fall rapidly in December. The tightness in the labour market spurred a recovery in wages, which grew 2.7% y/y in December, although this increase was much weaker than the rate of inflation over the same period. While the spread of the Omicron variant will likely lead to short term weakness in employment, in particular in the high-contact industries that are subject to public health restrictions, it is already exacerbating labour shortages in essential services as scores of employees self-isolate having tested positive for the virus. With inflation running significantly above the Bank of Canadas inflation-control target range, the labour market slack essentially gone and wages picking up, the short term impact of the Omicron spread is unlikely to alter the Bank of Canada on its path to higher rates in 2022. Source: Scotiabank Global Economics