BROKERAGE LICENSE ID
X030282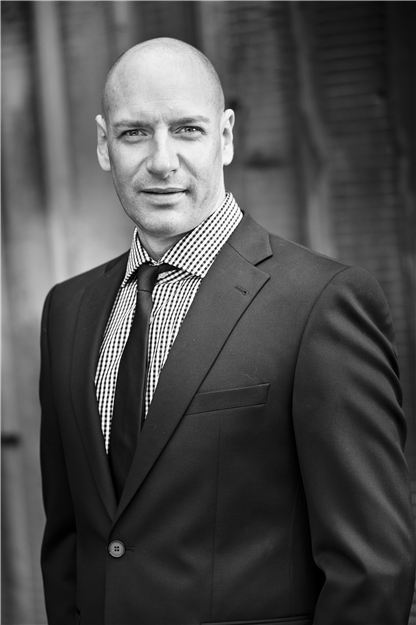 Kevin Gouwenberg
Mortgage Broker
Address:
2335 Thacker Drive , West Kelowna, British Columbia
It PAYS to shop around.

Many Canadian homeowners pay too much for their homes because they are not getting the best mortgage financing available in the market.

The mortgage process can be intimidating for homeowners, and some financial institutions don't make the process any easier.

But I'm here to help!

I'm a VERICO Mortgage Advisor and I'm an independent, unbiased, expert, here to help you move into a home you love.

I have access to mortgage products from over forty lenders at my fingertips and I work with you to determine the best product that will fit your immediate financial needs and future goals.

VERICO mortgage specialists are Canada's Trusted Experts who will be with you through the life of your mortgage.

I save you money by sourcing the best products at the best rates – not only on your first mortgage but through every subsequent renewal. So whether you're buying a home, renewing your mortgage, refinancing, renovating, investing, or consolidating your debts — I'm the VERICO Mortgage Advisor who can help you get the right financing, from the right lender, at the right rate.
---
BLOG / NEWS Updates
Survey of Prospective Home Buyers Indicates Move Away From Rentals, Desire to Save
In October 2017, the Canada Mortgage and Housing Corporation (CMHC) surveyed 2,507 prospective home buyers online. Respondents were all prime household decision-makers who intend to purchase a new home within the next two years, including approximately 1,500 First-Time Buyers, 500 current owners, and 500 previous owners. The survey results highlight a few key trends, primarily a desire to stop renting and a need to save for a downpayment and mortgage. The survey indicates the following trends in prospective home buyers: Moving away from rentals: The top motivator for First-Time Buyers and Previous Owners to purchase a home was the desire to stop renting. Also high on the list was improved accessibility and the investment opportunity buying a house presents. Searching for the perfect home: Over four-in-ten First-Time Buyers and Previous Owners say they would delay their home purchase if they were not able to find their ideal home, but a similar amount say they would be willing to compromise on several factors to purchase a home in the time frame desired. New mortgages: The majority of future home buyers intend to obtain a mortgage to finance their home purchase, with First-Time Buyers showing higher incidence compared to Previous Owners and Current Owners. Managing money: The majority of all future home buyers say they are likely to have a financial buffer in case their expenses change in the future. Furthermore, the majority of future home buyers, especially Current Owners, agree that they feel confident they have the necessary tools and information to manage their mortgage and debt load. Saving for the future: Among all groups, saving for a down payment and determining what type of home to buy were the two most common actions completed one to two years prior to the purchase of a home. Interest hikes: About one-in-four prospective home buyers stated that they would be very likely to consider delaying their purchase in the event of an increase in interest rates. Are you a future home buyer with mortgage questions? Im here to help you! Please feel free to contact me with any questions you may have.
National Bank of Canada Weekly Economic Watch
Housing starts rose from 166.5K in April to 193.5K in May (seasonally adjusted and annualized). Urban starts improved 22K to 181.1K on increases in both the multi-unit (+14.9K to 135.9K) and the single-detached (+7.1K to 45.3K) segments. At the provincial level, urban starts shot up in Quebec from 0K in April to 56.3K as social distancing measures were eased but plunged 37.1K to 56.5K in Ontario. June results should provide a clearer snapshot of the post-lockdown residential construction industry in Canada. Projects delayed on account of the Covid-19 pandemic might sustain starts at a relatively high level for a short while but the longer-term horizon looks less promising in light of much higher joblessness and reduced immigration. Moreover, tougher CMHC standards for mortgage insurance will likely exclude some potential buyers by shrinking their purchasing power. We estimate that the new rules governing maximum gross debt service will reduce by about 11% the amount that the median Canadian household will be allowed to borrow. Source: NBA Economics and Strategy
Virtual Tours and Live Streams a Hit on REALTOR.ca
While staying home to help stop the spread of COVID-19, Canadians are spending more time looking at properties on REALTOR.ca, Canadas No. 1 real estate platform*. During the week of March 9, visits to REALTOR.ca dropped by 30%; however, since April 12 traffic has crept back up by 14% and consumer inquiries to REALTORS through the site rose by 25%similar to levels during the same period last year. Despite the pandemic, REALTOR.ca has seen a 14% increase of visitors during the first quarter of 2020. As COVID-19 is limiting how buyers can visit homes that interest them, REALTOR.ca makes it possible for Canadian REALTORS to virtually showcase listings by integrating video and 3D tours from 10 of the most popular services. Since April 7, REALTORS can also schedule and promote live stream open houses using popular platforms such as Facebook Live, Instagram Live, Zoom and YouTube. If theres one thing 30-plus years in this business has taught me, its that as an industry we are early adopters of technology, said Costa Poulopoulos, Chair of the Canadian Real Estate Association. With restrictions on how we can continue to serve our clients, Im proud that weve been able to add features for REALTORS that allow them to continue to show homes to interested buyers.