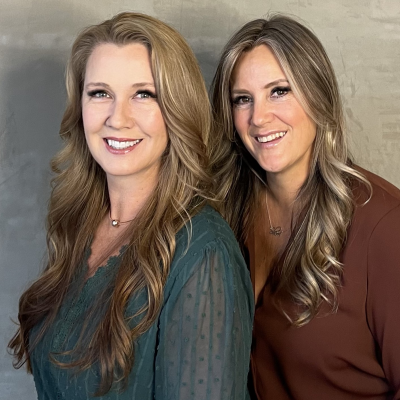 Lawless Brown Mortgage Team
Mortgage Professionals
Address:
109-3550 Saanich Road, Victoria, British Columbia
BROWSE
PARTNERS
Here to help you!
The mortgage process can be stressful and overwhelming; we've been there and that's why we are here for you!
We have offices in both Victoria and Sidney and meet with clients at whichever location is most convenient.
We prefer to think of ourselves as "Mortgage Managers". Not only to ease you through the process step by step but also to educate you before, during and long after the mortgage completes so that you are always able to make those informed decisions. We recognize the stress that is associated with such a major investment and we strive to keep the process running smoothly from start to finish and eliminate any surprises along the way. We look forward to helping you manage your mortgage for as long as you have one!
As Mortgage Managers we deal with all clients from the best credit and income to slightly bruised credit or non-verifiable income. We will get to know you, your specific situation and needs and work with you to accomplish your goals.
The biggest investment of your life can also be a very pleasant experience.
Krista & Sherri
---
BLOG / NEWS Updates
The Contagion of Fear
Fears of a possible coronavirus pandemic are sweeping the world. Markets are jittery with little hard data to go on. With the first case now reported in Canada, many are recalling the 2003 SARS where Canada was one of the epicenters. Arguably the biggest (economic) lesson from that experience is that fear is the biggest risk to the outlook. The impact of the SARS pandemic on the Canadian economy is difficult to estimate, confounded as it was by the slowing US economy, the invasion of Iraq and other events, but the Bank of Canada estimated -0.6ppt hit to annualized growth in Q2-2003, or just over 0.1% on the level of GDP. While it is premature to predict the path of todays coronavirus outbreak, we estimate that a SARS-equivalent pandemic today could have a similar impact on the Canadian economy with an estimated hit of just over 0.1% on the level of GDP by mid-2020, at which point a pandemic should be contained. This estimate is subject to a significant degree of uncertainty with risks skewed to a potentially larger impact. The effect should not be significant enough to trigger a broader economic malaise, but could this finally push Governor Poloz over the line to proactively stimulate the economy in his next rate call? Source: https://www.scotiabank.com/content/dam/scotiabank/sub-brands/scotiabank-economics/english/documents/insights-views/2020-01-27_IV.pdf
Bank of Canada maintains overnight rate target at 1 ¾ percent
The Bank of Canada today maintained its target for the overnight rate at 1 percent. The Bank Rate is correspondingly 2 percent and the deposit rate is 1 percent. The global economy is showing signs of stabilization, and some recent trade developments have been positive. However, there remains a high degree of uncertainty and geopolitical tensions have re-emerged, with tragic consequences. The Canadian economy has been resilient but indicators since the October Monetary Policy Report(MPR) have been mixed. Data for Canada indicate that growth in the near term will be weaker, and the output gap wider, than the Bank projected in October. The Bank now estimates growth of 0.3 percent in the fourth quarter of 2019 and 1.3 percent in the first quarter of 2020. Exports fell in late 2019, and business investment appears to have weakened after a strong third quarter. Job creation has slowed and indicators of consumer confidence and spending have been unexpectedly soft. In contrast, residential investment was robust through most of 2019, moderating to a still-solid pace in the fourth quarter.