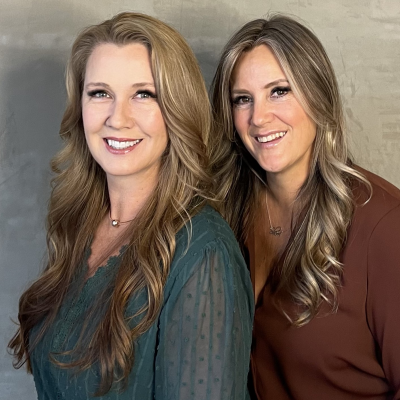 Lawless Brown Mortgage Team
Mortgage Professionals
Address:
109-3550 Saanich Road, Victoria, British Columbia
BROWSE
PARTNERS
Here to help you!
The mortgage process can be stressful and overwhelming; we've been there and that's why we are here for you!
We have offices in both Victoria and Sidney and meet with clients at whichever location is most convenient.
We prefer to think of ourselves as "Mortgage Managers". Not only to ease you through the process step by step but also to educate you before, during and long after the mortgage completes so that you are always able to make those informed decisions. We recognize the stress that is associated with such a major investment and we strive to keep the process running smoothly from start to finish and eliminate any surprises along the way. We look forward to helping you manage your mortgage for as long as you have one!
As Mortgage Managers we deal with all clients from the best credit and income to slightly bruised credit or non-verifiable income. We will get to know you, your specific situation and needs and work with you to accomplish your goals.
The biggest investment of your life can also be a very pleasant experience.
Krista & Sherri
---
BLOG / NEWS Updates
LISTINGS FALL AGAIN TO END 2019, PUSHING PRICES HIGHER
Canadian Real Estate Association data show that national-level home sales fell 0.9% (sa m/m) in December 2019 after rising in the previous nine months. Limited availability looks to be increasingly weighing on sales activity. The month saw another broad-based decline in new listings18 of the 31 centres for which we have data witnessed fallsthat lifted the national sales-to-new listings ratio to 66.9%. It was the highest ratio since 2004 and a third straight month of supply- demand conditions tilted in favour of sellers (after data revisions). Fourteen cities reported sellers market conditions; the rest were balanced. The aggregate MLS Home Price Index (HPI) rose 3.4% (nsa y/y), its best gain since March 2018. Montreal remained Canadas tightest local market, with rising sales and falling listings leading to yet another record-high sales-to-new listings ratio and the citys steepest y/y MLS HPI gains since 2005. Ottawas ratio also reached a new high as new listings plunged by more than 20% (sa m/m), driving a record 12.5% (nsa y/y) MLS HPI increase. Toronto also crept into sellers market territory for the first time since March 2017as in Montreal, home purchases rose and new listings felland its 7.3% (nsa y/y) HPI rise was the sharpest since 2017. Click here for more. Source: Scotiabank Economics
Story in 2018 and early 2019 was weak sales; story in 2020 will be lack of supply
The Canadian Real Estate Association (CREA) has updated its forecast for home sales activity via the Multiple Listing Service (MLS) Systems of Canadian real estate boards and associations this year and for 2020. Evidence suggests housing activity will continue to improve into 2020, with prices either continuing to rise or accelerating in many parts of Canada. Indeed, many housing market indicators continue to support this outlook. Economic fundamentals underpinning housing activity remain strong outside of the Prairies together with Newfoundland and Labrador. The national resale housing market outlook continues to be supported by population and employment growth while consumer confidence is benefiting from low unemployment rates outside oil-producing provinces. Additionally, the Bank of Canada is widely expected to not raise interest rates in 2020. Mortgage interest rates have declined, including the Bank of Canadas benchmark five-year rate used by Canadas largest banks to qualify applicants under the B-20 mortgage stress-test. Though the decline in the benchmark rate has been modest, it is helping to improve homebuyer access to home purchase financing.