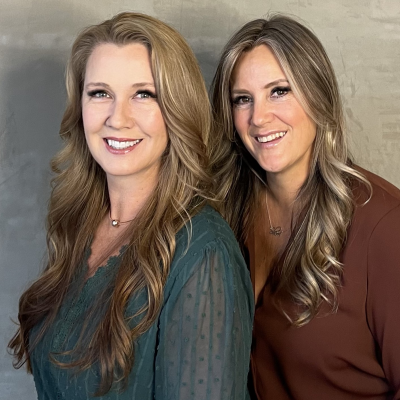 Lawless Brown Mortgage Team
Mortgage Professionals
Address:
109-3550 Saanich Road, Victoria, British Columbia
BROWSE
PARTNERS
Here to help you!
The mortgage process can be stressful and overwhelming; we've been there and that's why we are here for you!
We have offices in both Victoria and Sidney and meet with clients at whichever location is most convenient.
We prefer to think of ourselves as "Mortgage Managers". Not only to ease you through the process step by step but also to educate you before, during and long after the mortgage completes so that you are always able to make those informed decisions. We recognize the stress that is associated with such a major investment and we strive to keep the process running smoothly from start to finish and eliminate any surprises along the way. We look forward to helping you manage your mortgage for as long as you have one!
As Mortgage Managers we deal with all clients from the best credit and income to slightly bruised credit or non-verifiable income. We will get to know you, your specific situation and needs and work with you to accomplish your goals.
The biggest investment of your life can also be a very pleasant experience.
Krista & Sherri
---
BLOG / NEWS Updates
CANADA: Home sales declined in March. Beginning of a downward slide?
By Daren King On a seasonally adjusted basis, home sales decreased 5.4% from February to March, a first monthly decline in three months. Despite this decline, the resale market remained very active on a historical basis, standing above the historically high level of 45K now for 21 consecutive months. Is this the beginning of a downward trend in the Canadian real estate market? In our opinion, the housing market should remain active during the spring due to many people who have secured advantageous interest rates and will want to act before the end of their interest rate guarantee. However, with the recent increase in mortgage interest rates and the worst affordability conditions on record, we expect the residential market to slow down in the second half of the year. According to CREA, new listings decreased by 5.5% during the month. However, the reduction in sales compensated for the decrease in new properties for sale, so that the number of months of inventory rose from its historical low of 1.6 to 1.8 months in March. Based on the active-listings-to-sales ratio, the housing market continued to be tight in 9 of the 10 provinces, with only Saskatchewan indicating a balanced market. These market conditions should continue to support prices in the coming months. On a year-over-year basis, home sales fell 16.3% compared to the most active month ever recorded for any period of the year that was March 2021. Nevertheless, it remains the second most active month of March on record. Housing starts decreased by 4.0K in March to 246.2K, a slide of 1.6% m/m from 250.2K in February and below consensus expectations calling for a 250K print. Although housing starts in March were slightly below consensus expectations, they remained high on a historical basis. The trend in housing permits continues to suggest a higher level of starts at this time. Moreover, with the tight conditions in the resale market, the willingness of various levels of government to build more and the resumption of immigration, housing starts should remain high for some time. That being said, we are entering the building season in Canada with elevated commodity prices and renewed supply chain challenges. Combined with more restrictive monetary policy by the Bank of Canada, we expect housing starts to taper in 2023. The Teranet-National Bank Composite Notional House Price Index increased 1.7% in February compared to January after seasonal adjustment. On a year-over-year basis, home price increased by 17.7% in February. All 11 markets of the composite index were up in the month. The March Teranet-National Bank HPI will be published on April 20. Source: National Bank of Canada https://www.nbc.ca/content/dam/bnc/en/rates-and-analysis/economic-analysis/economic-news-resale-market.pdf
Bank of Canada increases policy interest rate by 50 basis points, begins quantitative tightening
The Bank of Canada today increased its target for the overnight rate to 1%, with the Bank Rate at 1% and the deposit rate at 1%. The Bank is also ending reinvestment and will begin quantitative tightening (QT), effective April 25. Maturing Government of Canada bonds on the Banks balance sheet will no longer be replaced and, as a result, the size of the balance sheet will decline over time. Russias ongoing invasion of Ukraine is causing unimaginable human suffering and new economic uncertainty. Price spikes in oil, natural gas and other commodities are adding to inflation around the world. Supply disruptions resulting from the war are also exacerbating ongoing supply constraints and weighing on activity. These factors are the primary drivers of a substantial upward revision to the Banks outlook for inflation in Canada. The war in Ukraine is disrupting the global recovery, just as most economies are emerging from the impact of the Omicron variant of COVID-19. European countries are more directly impacted by confidence effects and supply dislocations caused by the war. Chinas economy is facing new COVID outbreaks and an ongoing correction in its property market. In the United States, domestic demand remains very strong and the US Federal Reserve has clearly indicated its resolve to use its monetary policy tools to control inflation. As policy stimulus is withdrawn, US growth is expected to moderate to a pace more in line with potential growth. Global financial conditions have tightened and volatility has increased. The Bank now forecasts global growth of about 3% this year, 2% in 2023 and 3% in 2024.