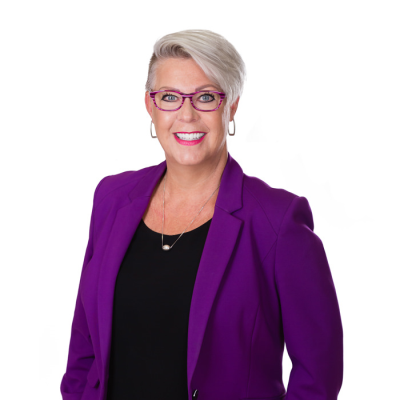 Karen Low
Mortgage Broker
Address:
#303, 10171 Saskatchewan Drive, Edmonton, Alberta
BROWSE
PARTNERS
More than just a mortgage!
Purchasing a home is one of the biggest decisions you will make. You want to know that you have a partner who has your best interests in mind and someone who will listen to you.
Karen has been in the mortgage industry for over 25 years in a variety of roles including a mortgage specialist with a big five bank, five years as a business development manager with two leading mortgage lenders and the last eight as a mortgage broker in the Edmonton market. With this experience, she knows for certain – not all mortgages are the same!
Karen will help walk you through the mortgage process, ensuring you are in the mortgage product that suits your needs and goals, not only for today, but down the road as your needs evolve and change. With access to over 35 lenders, there is a solution for almost every situation. Karen will work for you and your family to find the best options for your unique situation. As a member of a top volume brokerage, Karen has access to the best mortgage products, preferred interest rates and top performing lending partners in the country.
With online applications, video conferencing and a fully digital platform; the whole mortgage process is easy and efficient, saving you time and making it extremely convenient to arrange your home financing from the comfort your home! In addition to her uncompromising service promise and her award winning underwriter, Cara, you are in excellent hands and are in for a mortgage financing experience second to none!
Karen is ever grateful for the confidence of her clients and their support of her business with five star google reviews, referral of their colleagues, friends and family.
Do you need help with purchasing, refinancing, construction mortgages, bruised credit, self-employed clients, rental properties, second homes, reverse mortgages? Karen brings trustworthy experience in all facets of mortgage financing with her favorite clients being first time homebuyers!
As an award winning broker herself, Karen works with top realtors, financial planners, relocation companies and lenders in the industry; and believes when making decisions as large as a home purchase, only the best will do!
Let Karen's experience work for you, you will be glad you made the call!
---
BLOG / NEWS Updates
CHIP Reverse Mortgage
CHIP Reverse Mortgage Wouldnt it be nice if you had the money to do more of the things you want to do? A CHIP Reverse Mortgage could be just what you need. Its the simple and sensible way to unlock the value in your home and turn it into cash to help you enjoy life on your terms. BENEFITS OF A CHIP REVERSE MORTGAGE You receive the money tax-free. It is not added to your taxable income so it doesnt affect Old Age Security (OAS) or Guaranteed Income Supplement (GIS) government benefits you may receive. You can use the money any way you wish. Maybe you want to enjoy your retirement or cover unexpected expenses. Perhaps you want to update your home or help your family without depleting your current savings. The only condition is that any outstanding loans (e.g. existing mortgage or home equity line of credit) secured by your home must be paid out with the proceeds from your CHIP Reverse Mortgage. No regular mortgage payments are required while you or your spouse live in your home. The full amount only becomes due when you and your spouse no longer live in the home You maintain ownership and control of your home. You will never be asked to move or sell to repay your CHIP Reverse Mortgage. All thats required is that you maintain your property and stay up-to-date with property taxes, fire insurance and condominium or maintenance fees while you live there. You keep all the equity remaining in your home. In many years of experience, 99 out of 100 homeowners have money left over when their CHIP Reverse Mortgage is repaid. And on average, the amount left over is 50% of the value of the home when it is sold. FREQUENTLY ASKED QUESTIONS Got questions? Here are frequently asked questions. How does a CHIP Reverse Mortgage work? A CHIP Reverse Mortgage is secured by the equity in your home. Unlike a traditional mortgage in which you make regular payments to someone else, a reverse mortgage pays you. The big advantage with the CHIP Reverse Mortgage is that you do not have to make any regular mortgage payments for as long as you or your spouse lives in your home. Thats what has made reverse mortgages such a popular solution in Canada, the U.K., the U.S., Australia and other countries. Who is it for? The CHIP Reverse Mortgage is designed exclusively for homeowners age 55 and older. This age qualification applies to both you and your spouse. How much can I get and how is it calculated? You can receive up to 55% of the value of your home. The specific amount is based on your age and that of your spouse, the location and type of home you have, and your homes current appraised value. You can contact me and I can quickly give you an estimate of how much you may be approved for. How do I receive the money? You can choose how you want to receive the money. The CHIP Reverse Mortgage gives you the option of receiving all the money youre eligible for in one lump sum advance, or you can take some now and more later, or you can receive planned advances over a set period of time. Planned advances are available on the Income Advantage product. Will the homeowner owe more than the house is worth? The homeowner keeps all the equity remaining in the home. In our many years of experience, over 99% of homeowners have money left over when their loan is repaid. The equity remaining depends on the amount borrowed, the value of the home, and the amount of time thats passed since the reverse mortgage was taken out. Will the bank own the home? No. The homeowner retains title and maintains ownership of the home. Its required for the homeowner to live in the home, pay taxes on time, have property insurance, and maintain the property in good condition. What if the homeowner has an existing mortgage? Many of our clients use a reverse mortgage to pay off their existing mortgage and debts. Should reverse mortgages only be considered as a loan of last resort? No. Many financial professionals recommend a reverse mortgage to supplement monthly income instead of selling and downsizing, or taking out a conventional mortgage or a line of credit. What fees are associated with a reverse mortgage? There are one time fees to arrange a reverse mortgage such as an appraisal fee, fee for independent legal advice as well as our fee for administration, title insurance, and registration. With the exception of the appraisal fee, these fees are paid for with the funding dollars. What if the homeowner cant afford payments? There are no monthly payments required as long as the homeowner is living in the home. Contact me today if you have any questions or if youd like to see how much you can get!
Index growth slows further in January
In January the TeranetNational Bank National Composite House Price IndexTM was up 0.3% from the previous month. It was the third consecutive month in which the index rose less than the month before. The increase was led by five of the 11 constituent markets: Hamilton (2.0%), Montreal (1.0%), Victoria (0.6%), Halifax (0.4%) and Vancouver (0.4%). Rises of less than the countrywide average were reported for Quebec City (0.3%) and Ottawa-Gatineau (0.1%). Indexes were down from the month before in Toronto (0.1%), Calgary (0.2%), Edmonton (0.4%) and Winnipeg (0.4%). After three months September, October, November in which all 11 markets of the composite index were up from the month before, it was a second consecutive month in which one or more markets were down on the month. The price rise is consistent with the rise of home sales volume over the last several months as reported by the Canadian Real Estate Association. For a fifth straight month, the number of sale pairs[1] entering into the 11 metropolitan indexes was higher than a year earlier. The unsmoothed composite index, seasonally adjusted, was up 0.9% in January, suggesting that the published (smoothed) index could continue its uptrend.
Canadian home sales continue their momentum to start 2021
In January, Canadian home sales increased 2.0% month-on-month, building on Decembers 7.0% gain. On a year-on-year basis, they were up 35.2%. Provincially, sales were up in 8 of 10 provinces in January, with strong gains recorded in PEI (+20.5% m/m) and Alberta (+11.9%). On the flipside, a relatively steep decline was recorded in Nova Scotia (-8.3%). New listings dropped by 13.5% m/m in January. The combination of rising sales and falling new listings brought the months supply of inventory measure to under 1.9 months. The national sales-to-new listings ratio also increased to 90.7% its highest level by far. Every province was in sellers territory in December, and many of those in the eastern part of Canada had ratios over 100% (Quebec: 128.3%; New Brunswick: 116.0%; Nova Scotia: 114.3% and PEI:101.5%). This means that there were more sales than new units listed last month in these provinces. This is a rare situation, but has occurred before in the Atlantic Provinces. However, January marked a first on this front in Quebec. Elsewhere, ratios were particularly elevated in Manitoba (86.1%) and Ontario (88.6). Strong demand and historically tight conditions were reflected in prices. Indeed, Canadian average home prices surged by 4.7% m/m in January. On a year-on-year basis, they were up 22.8%, marking an acceleration from December. However, prices were up in 8 of 10 provinces during the month, with the largest gains occurring in Alberta (+8.1%) and Ontario (7.4%). Compared with the average sales price, the MLS home price index, a more like for like measure, increased 2.0% m/m. Single family home prices rose 2.6% m/m (and a robust 17.4% y/y), whereas apartment prices advanced by a smaller 0.2% m/m (and decelerated to 3.3% y/y). In Toronto, apartment prices increased 0.4% m/m, the first gain in 4 months. Key Implications Home sales picked up right where they left off to start 2021. Demand was likely given a lift by ultra-low mortgage rates, which dropped again during the month. Januarys robust gain coupled with a strong handoff into this year virtually ensures that sales will increase in the first quarter. However, with sales likely running above fundamentally-supported levels, we think some cooling in activity will take place, especially in the second half. A dwindling supply of inventories, when benchmarked against the current sales pace, could also weigh on activity moving forward. With todays data showing a solid gain in prices last month and new supply collapsing across nearly the entire country, markets were historically tight. This points to further strong price gains ahead in the near-term. Also notable was that benchmark condo prices grew for the first time in several months in Toronto. Although supply remains elevated, conditions are becoming tighter than what we saw last fall. This suggests that further gains are in store. Source: https://economics.td.com/ca-existing-home-sales