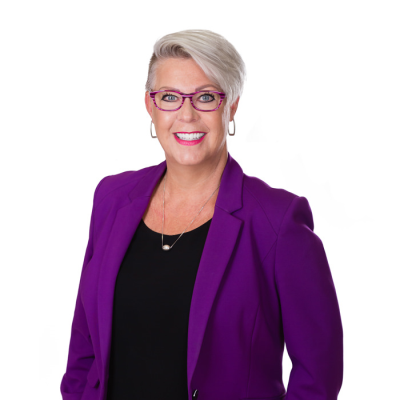 Karen Low
Mortgage Broker
Address:
303, 10171 Saskatchewan Dr, , Edmonton, Alberta
BROWSE
PARTNERS
Do you have mortgage questions?
Have you been to the bank or asked friends their opinion and are now more confused?
Do you know the costs of breaking a mortgage before your term is up?
Are you sure you have the right mortgage product for your situation?
I can help!
I have been in the mortgage industry since 1995 in various roles including working as a mortgage specialist with a big 5 bank, 5 years as a business development manager with 2 leading broker mortgage lenders and the last 5 as a mortgage broker in the Edmonton market... with this experience, I am here to tell you – not all mortgages are equal!
I will help walk you through the mortgage process, ensuring you are in the mortgage product that suits your needs and goals...not only today, but down the road as your needs may change. With access to over 35 lenders, there is a solution for almost every situation, I work for you and my services are free.
New purchases, refinance, construction, bruised credit, self employed, rentals, second home, reverse mortgages…I am experienced in all facets of mortgage financing.
I only work with the top realtors, financial planners, relocation companies and lenders in the industry…when making decisions as large as a mortgage transaction, only the best will do!
Let my experience work for you, you will be glad you made the call!
---
BLOG / NEWS Updates
CREA Updates Resale Housing Market Forecast
The Canadian Real Estate Association (CREA) has updated its forecast for home sales activity via the Multiple Listing Service (MLS) Systems of Canadian real estate boards and associations for the rest of 2019 and looking ahead to 2020. Economic fundamentals underpinning housing activity remain strong outside of the Prairies and Newfoundland and Labrador. Population and employment growth have both remained supportive and the unemployment rate remains low. At the same time, expectations have become widespread that the Bank of Canada is unlikely to raise interest rates over the rest of the year and into next. More importantly for home buyers and housing markets, longer-term mortgage rates have been declining. Among those that have declined is the Bank of Canadas benchmark five-year rate used by banks to qualify mortgage applicants. Additionally, the Federal Government has recently launched its First-Time Home Buyer Incentive, a shared equity program in which the federal government finances a portion of a home purchase in exchange for an equity share of the homes value. Of these factors supporting Canadian housing activity, the decline in mortgage rates is arguably the most important development since the release in June of CREAs most recent forecast. The decline in the benchmark five-year mortgage rate has marginally relaxed the B-20 mortgage stress-test, which has dampened housing activity more than other policy changes made in recent years. Home sales have improved by more than expected in recent months and there are early signs that home price declines in the Lower Mainland of British Columbia and across the Prairies may be abating. Meanwhile, home prices are re-accelerating across Ontarios Greater Golden Horseshoe region. Strong economic fundamentals, previously unexpected declines in mortgage interest rates and stronger than previously expected housing market trends in British Columbia and Ontario have resulted in CREA upwardly revising forecast home sales in 2019 and 2020. Nonetheless, the overall level of national sales activity this year and next is anticipated to remain below levels recorded prior to the implementation of the B-20 stress test. National home sales are now projected to recover to 482,000 units in 2019, representing a 5% increase from the five-year low recorded in 2018. While this is an upward revision of 19,000 transactions compared to CREAs previous forecast (85% of which is due to upgraded British Columbia and Ontario forecasts), it represents a return of activity to its 10-year annual average. It also remains well below the annual record set in 2016, when almost 540,000 homes traded hands. Notwithstanding the upward revision, the forecast for 2019 on a per capita basis remains the second weakest since 2001.
First-Time Home Buyer Incentive now available
The First-Time Home Buyer Incentive helps qualified first-time homebuyers reduce their monthly mortgage payments without adding to their financial burdens. The First-Time Home Buyer Incentive is a shared-equity mortgage with the Government of Canada. It offers: 5% or 10% for a first-time buyers purchase of a newly constructed home 5% for a first-time buyers purchase of a resale (existing) home 5% for a first-time buyers purchase of a new or resale mobile/manufactured home The Incentives shared-equity mortgage is one where the government has a shared investment in the home. As a result, the government shares in both the upside and downside of the property value. By obtaining the Incentive, the borrower may not have to save as much of a down payment to be able to afford the payments associated with the mortgage. The effect of the larger down payment is a smaller mortgage, and, ultimately, lower monthly costs. The homebuyer will still have to repay the Incentive based on the propertys fair market value at the time of repayment. If a homebuyer received a 5% Incentive, they would repay 5% of the homes value at repayment. If a homebuyer received a 10% Incentive, they would repay 10% of the homes value at repayment. The homebuyer must repay the Incentive after 25 years, or when the property is sold, whichever comes first. The homebuyer can also repay the Incentive in full any time before, without a pre-payment penalty. Ask me for more information.