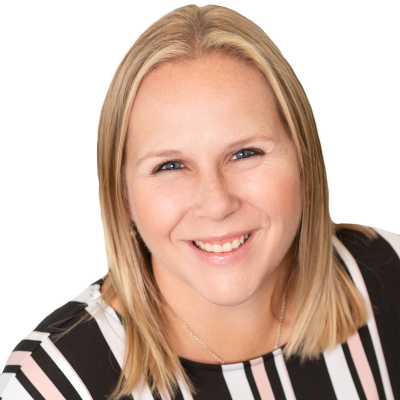 MEREDITH KAMINSKY
Accredited Mortgage Professional
Address:
Unit 100 -99 Scurfield Boulevard, Winnipeg, Manitoba
BROWSE
PARTNERS
It PAYS to shop around.

Many Canadian homeowners pay too much for their homes because they are not getting the best mortgage financing available in the market.

The mortgage process can be intimidating for homeowners, and some financial institutions don't make the process any easier.

But I'm here to help!

I'm a VERICO Mortgage Advisor and I'm an independent, unbiased, expert, here to help you move into a home you love.

I have access to mortgage products from over forty lenders at my fingertips and I work with you to determine the best product that will fit your immediate financial needs and future goals.

VERICO mortgage specialists are Canada's Trusted Experts who will be with you through the life of your mortgage.

I save you money by sourcing the best products at the best rates – not only on your first mortgage but through every subsequent renewal. So whether you're buying a home, renewing your mortgage, refinancing, renovating, investing, or consolidating your debts — I'm the VERICO Mortgage Advisor who can help you get the right financing, from the right lender, at the right rate.
Some kind words from my clients:
Krystena & Ian: Meredith, Thank you so much for all your help and guidance with our first home. We couldn't have done it without you!

Ivan S: Meredith: I appreciate all your help and professionalism over the years (especially your patience dealing with us! Lol). We can well recommend you to anyone!
Kelly H: "Truly a miracle worker and trustworthy advocate! An asset to have in your corner!"

N Hosein: I would not hesitate to recommend Meredith to family and friends. She was amazing, understood our needs, looked out for our best interest, and got us a great deal for our mortgage.

Nicole G: I was completely satisfied with my mortgage experience with Meredith. She answered all my questions and did an amazing job. I highly recommend her!

Megan T: I will highly recommend you to anyone that I know is looking for a mortgage. I am very happy with the services you provided me in the past. You did a great job every time. Thanks!

Michael C: Hi Meredith! You were the "one link" who stepped up to the plate in what was a stressful point in our search for solutions. Your professionalism and thoughtfulness have been especially appreciated. Thank you for helping us along!

Ken H: Meredith provided a one-stop service and found us the best financing product for our particular needs. We were very satisfied with her services.

Stephen C: I was extremely satisfied with Meredith's services and she exceeded my expectations. I will absolutely refer her to anyone in need of her services.

Scott T: Meredith helped us achieve one of our dreams: owning our own business premises and we are extremely satisfied with her services.

Michal V: We are very happy with your service, Meredith, and will definitely always keep you in mind for any need we might have!

Michal & Nicole: Meredith, just wanted to say a big thank you for all your work and patience with us. I am more than happy to tell people about you because you go that extra mile that makes all the difference. Thank you again!

Ephram B: Thank you so much for all your hard work on our loan. You made the whole process palatable and painless. We wish all our transactions were this smooth. My wife and I are both ecstatic with the support and understanding you gave us through the entire process. We will definitely recommend you to family and friends. Thank you once again.


---
BLOG / NEWS Updates
CHECK OUT MY FACEBOOK PAGE!
Hey Facebook Users! For easy access to the latests information that I share, please check out my Facebook page: MeredithKaminskyAMPVericoOneLinkMortgageandFinancial. Give my page a like and if you dont want to miss out on anything I post, hover over the like button once youve clicked it and choose to get notifications. Heres the link to the page: https://www.facebook.com/MeredithKaminskyAMP?fref=ts
Home sales continued to fall in July
From the National Bank of Canada On a seasonally adjusted basis, home sales fell 5.3% from June to July, bringing the level of sales 12.8% below its 10-year average. This was the fifth consecutive decline for this indicator, with sales down a cumulative 31.1% between February and July. The slowdown was broad- based, with the number of transactions declining in three-quarters of the markets covered. We expect the current moderation in sales to continue going forward as the Bank of Canada is expected to raise its overnight rate further in September. The rapid rise in interest rates by the central bank is certainly having a psychological effect on buyers who are waiting to see how high rates will stabilize before taking action. Rising interest rates also seem to be having an effect on sellers who are postponing their decision to sell to a later date. Indeed, new listings declined 5.3% between June and July. Overall, the number of months of inventory rose from 3.1 to 3.4 months in July, the highest level in two years. Based on the active-listings-to-sales ratio, market conditions loosened in every province during the month, and the housing market in the country as a whole is now on the verged of indicating a balanced market. Six provinces out of 10 are now in balanced territory: B.C., Saskatchewan, Alberta, Manitoba, Ontario and P.E. (the latter having switched this month). The others continued to indicate market conditions favourable to sellers mainly due to lack of supply. On a year-over-year basis, home sales were down 29.3% compared to the second-strongest month of July in history last year. For the first seven months of 2022, cumulative sales were down 20.3% compared to the same period in 2021. Housing starts in Canada decreased for the first time in three months, dropping 8.3K in June to 273.8K (seasonally adjusted and annualized), in line with consensus expectations calling for a 274K print. With high commodity prices, labour shortages, and ongoing supply chain issues, this moderation in housing starts was expected and should continue in the coming months. However, with building permits remaining high and housing supply still tight, this moderation should stabilize at levels that remain strong on a historical basis. https://www.nbc.ca/content/dam/bnc/en/rates-and-analysis/economic-analysis/economic-news-resale-market.pdf
Higher interest rates and household debt: Cause for recession?
From National Bank of Canada There is a great deal of concern regarding the vulnerability of Canadian households not only to inflation shock but also to sharp interest rate hikes. For heavily indebted households, the bill could prove hefty. Those that contracted mortgages 4.Sx their gross income could see their monthly payments increase by $187 to $281 from 2022 to 2024 and absorb as much as 2.6% to 4.0% of their net income. At the macroeconomic level, however, the story is far different given the high proportion of properties without mortgages. By our calculations, the payment shock related to servicing the accumulated debt will represent 0.65% of disposable income over the next three years. The amount is significant but manageable in that it alone will not suffice to pull the economy into a recession. https://www.nbc.ca/content/dam/bnc/en/rates-and-analysis/economic-analysis/special-report_220728.pdf