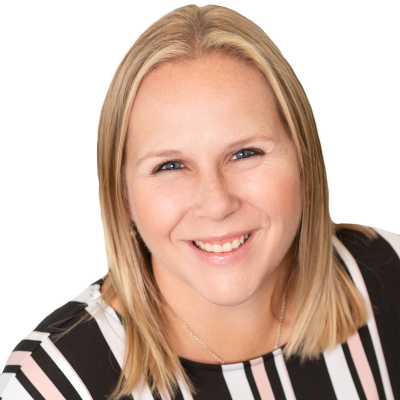 MEREDITH KAMINSKY
Accredited Mortgage Professional
Address:
Unit 100 -99 Scurfield Boulevard, Winnipeg, Manitoba
BROWSE
PARTNERS
It PAYS to shop around.

Many Canadian homeowners pay too much for their homes because they are not getting the best mortgage financing available in the market.

The mortgage process can be intimidating for homeowners, and some financial institutions don't make the process any easier.

But I'm here to help!

I'm a VERICO Mortgage Advisor and I'm an independent, unbiased, expert, here to help you move into a home you love.

I have access to mortgage products from over forty lenders at my fingertips and I work with you to determine the best product that will fit your immediate financial needs and future goals.

VERICO mortgage specialists are Canada's Trusted Experts who will be with you through the life of your mortgage.

I save you money by sourcing the best products at the best rates – not only on your first mortgage but through every subsequent renewal. So whether you're buying a home, renewing your mortgage, refinancing, renovating, investing, or consolidating your debts — I'm the VERICO Mortgage Advisor who can help you get the right financing, from the right lender, at the right rate.
Some kind words from my clients:
Krystena & Ian: Meredith, Thank you so much for all your help and guidance with our first home. We couldn't have done it without you!

Ivan S: Meredith: I appreciate all your help and professionalism over the years (especially your patience dealing with us! Lol). We can well recommend you to anyone!
Kelly H: "Truly a miracle worker and trustworthy advocate! An asset to have in your corner!"

N Hosein: I would not hesitate to recommend Meredith to family and friends. She was amazing, understood our needs, looked out for our best interest, and got us a great deal for our mortgage.

Nicole G: I was completely satisfied with my mortgage experience with Meredith. She answered all my questions and did an amazing job. I highly recommend her!

Megan T: I will highly recommend you to anyone that I know is looking for a mortgage. I am very happy with the services you provided me in the past. You did a great job every time. Thanks!

Michael C: Hi Meredith! You were the "one link" who stepped up to the plate in what was a stressful point in our search for solutions. Your professionalism and thoughtfulness have been especially appreciated. Thank you for helping us along!

Ken H: Meredith provided a one-stop service and found us the best financing product for our particular needs. We were very satisfied with her services.

Stephen C: I was extremely satisfied with Meredith's services and she exceeded my expectations. I will absolutely refer her to anyone in need of her services.

Scott T: Meredith helped us achieve one of our dreams: owning our own business premises and we are extremely satisfied with her services.

Michal V: We are very happy with your service, Meredith, and will definitely always keep you in mind for any need we might have!

Michal & Nicole: Meredith, just wanted to say a big thank you for all your work and patience with us. I am more than happy to tell people about you because you go that extra mile that makes all the difference. Thank you again!

Ephram B: Thank you so much for all your hard work on our loan. You made the whole process palatable and painless. We wish all our transactions were this smooth. My wife and I are both ecstatic with the support and understanding you gave us through the entire process. We will definitely recommend you to family and friends. Thank you once again.


---
BLOG / NEWS Updates
CHECK OUT MY FACEBOOK PAGE!
Hey Facebook Users! For easy access to the latests information that I share, please check out my Facebook page: MeredithKaminskyAMPVericoOneLinkMortgageandFinancial. Give my page a like and if you dont want to miss out on anything I post, hover over the like button once youve clicked it and choose to get notifications. Heres the link to the page: https://www.facebook.com/MeredithKaminskyAMP?fref=ts
Scotiabank Nowcast: Employment Gains Continued Prior to Omicron Spread, Q4-2021 GDP at 6.22%
This note is part of a series that will be published after important data releases, documenting mechanical updates of the nowcast for Canadian GDP coming from the Scotiabank nowcasting model. The evolution of this nowcast will inform Scotiabank Economics official macroeconomic outlook. The Canadian labour market continued to power ahead in December according to Statistics Canadas labour force survey (LFS), with the net gain of +55K jobs for the month that brought the unemployment rate down to 5.9%, just 0.2 ppts above the level of February 2020. This bodes well for the overall Canadian GDP growth in December and is in line with our Q4-2021 estimate of +6.22% Q/Q SAAR. The timing of the survey (December 5 to 11) means that it largely missed the beginning of the spread of the Omicron variant and the late-December tightening in public health measures that occurred in response to it. The flooding in BC, a source of downside risk to the short term outlook, occurred after the LFS was completed in November. In December, however, the LFS picked up the beginning of the reconstruction phase, according to StatCan. As a result, we are not likely to find out the true impact of this disaster on the labour market until the November survey of employment, payrolls and hours (SEPH) is released in late January. With these caveats, the underlying picture of the labour market in Canada is one of continuing recovery. The ratio of employment to population (61.5%), the labour force participation rate (65.3%), the unemployment rate (5.9%) are all within 0.2 0.3 ppts of their respective February 2020 levels, signalling a rapid diminishing of the labour market slack. Even the ranks of those unemployed for 52 weeks or longer, while still significantly elevated at 293K (Feb 2020: 179K), continued to fall rapidly in December. The tightness in the labour market spurred a recovery in wages, which grew 2.7% y/y in December, although this increase was much weaker than the rate of inflation over the same period. While the spread of the Omicron variant will likely lead to short term weakness in employment, in particular in the high-contact industries that are subject to public health restrictions, it is already exacerbating labour shortages in essential services as scores of employees self-isolate having tested positive for the virus. With inflation running significantly above the Bank of Canadas inflation-control target range, the labour market slack essentially gone and wages picking up, the short term impact of the Omicron spread is unlikely to alter the Bank of Canada on its path to higher rates in 2022. Source: Scotiabank Global Economics
OSFI maintains Qualifying rate at mortgage contract rate plus 2 percent or 5.25 percent
The Office of the Superintendent of Financial Institutions (OSFI) confirmed that the minimum qualifying rate for uninsured mortgages will remain the greater of the mortgage contract rate plus 2 percent or 5.25 percent. In an environment characterized by increased household indebtedness and low interest rates, it is essential that lenders test their borrowers to ensure that mortgages can continue to be paid during more adverse conditions. This environment supports todays decision to maintain the current minimum qualifying rate. Mortgages are typically one of the largest exposures that banks carry on their balance sheets. Ensuring that borrowers can continue to repay their mortgage loans strongly contributes to the safety and soundness of Canadas financial system. OSFI reviews and communicates the minimum qualifying rate at least every December. Throughout the year, we will continue to monitor the appropriateness of the minimum qualifying rate and will make further adjustments, if conditions warrant.