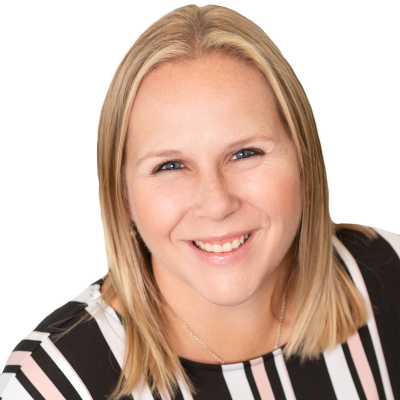 MEREDITH KAMINSKY
Accredited Mortgage Professional
Address:
Unit 100 -99 Scurfield Boulevard, Winnipeg, Manitoba
BROWSE
PARTNERS
It PAYS to shop around.

Many Canadian homeowners pay too much for their homes because they are not getting the best mortgage financing available in the market.

The mortgage process can be intimidating for homeowners, and some financial institutions don't make the process any easier.

But I'm here to help!

I'm a VERICO Mortgage Advisor and I'm an independent, unbiased, expert, here to help you move into a home you love.

I have access to mortgage products from over forty lenders at my fingertips and I work with you to determine the best product that will fit your immediate financial needs and future goals.

VERICO mortgage specialists are Canada's Trusted Experts who will be with you through the life of your mortgage.

I save you money by sourcing the best products at the best rates – not only on your first mortgage but through every subsequent renewal. So whether you're buying a home, renewing your mortgage, refinancing, renovating, investing, or consolidating your debts — I'm the VERICO Mortgage Advisor who can help you get the right financing, from the right lender, at the right rate.
Some kind words from my clients:
Krystena & Ian: Meredith, Thank you so much for all your help and guidance with our first home. We couldn't have done it without you!

Ivan S: Meredith: I appreciate all your help and professionalism over the years (especially your patience dealing with us! Lol). We can well recommend you to anyone!
Kelly H: "Truly a miracle worker and trustworthy advocate! An asset to have in your corner!"

N Hosein: I would not hesitate to recommend Meredith to family and friends. She was amazing, understood our needs, looked out for our best interest, and got us a great deal for our mortgage.

Nicole G: I was completely satisfied with my mortgage experience with Meredith. She answered all my questions and did an amazing job. I highly recommend her!

Megan T: I will highly recommend you to anyone that I know is looking for a mortgage. I am very happy with the services you provided me in the past. You did a great job every time. Thanks!

Michael C: Hi Meredith! You were the "one link" who stepped up to the plate in what was a stressful point in our search for solutions. Your professionalism and thoughtfulness have been especially appreciated. Thank you for helping us along!

Ken H: Meredith provided a one-stop service and found us the best financing product for our particular needs. We were very satisfied with her services.

Stephen C: I was extremely satisfied with Meredith's services and she exceeded my expectations. I will absolutely refer her to anyone in need of her services.

Scott T: Meredith helped us achieve one of our dreams: owning our own business premises and we are extremely satisfied with her services.

Michal V: We are very happy with your service, Meredith, and will definitely always keep you in mind for any need we might have!

Michal & Nicole: Meredith, just wanted to say a big thank you for all your work and patience with us. I am more than happy to tell people about you because you go that extra mile that makes all the difference. Thank you again!

Ephram B: Thank you so much for all your hard work on our loan. You made the whole process palatable and painless. We wish all our transactions were this smooth. My wife and I are both ecstatic with the support and understanding you gave us through the entire process. We will definitely recommend you to family and friends. Thank you once again.


---
BLOG / NEWS Updates
CHECK OUT MY FACEBOOK PAGE!
Hey Facebook Users! For easy access to the latests information that I share, please check out my Facebook page: MeredithKaminskyAMPVericoOneLinkMortgageandFinancial. Give my page a like and if you dont want to miss out on anything I post, hover over the like button once youve clicked it and choose to get notifications. Heres the link to the page: https://www.facebook.com/MeredithKaminskyAMP?fref=ts
Bank of Canada maintains overnight rate target at 1 ¾ per cent
The Bank of Canada today maintained its target for the overnight rate at 1 per cent. The Bank Rate is correspondingly 2 per cent and the deposit rate is 1 per cent. Recent data suggest that the slowdown in the global economy has been more pronounced and widespread than the Bank had forecast in its January Monetary Policy Report (MPR). While the sources of moderation appear to be multiple, trade tensions and uncertainty are weighing heavily on confidence and economic activity. It is difficult to disentangle these confidence effects from other adverse factors, but it is clear that global economic prospects would be buoyed by the resolution of trade conflicts. Many central banks have acknowledged the building headwinds to growth, and financial conditions have eased as a result. Meanwhile, progress in US-China trade talks and policy stimulus in China have improved market sentiment and contributed to firmer commodity prices. For Canada, the Bank was projecting a temporary slowdown in late 2018 and early 2019, mainly because of last years drop in oil prices. The Bank had forecast weak exports and investment in the energy sector and a decline in household spending in oil-producing provinces. However, the slowdown in the fourth quarter was sharper and more broadly based. Consumer spending and the housing market were soft, despite strong growth in employment and labour income. Both exports and business investment also fell short of expectations. After growing at a pace of 1.8 per cent in 2018, it now appears that the economy will be weaker in the first half of 2019 than the Bank projected in January. Core inflation measures remain close to 2 per cent. CPI inflation eased to 1.4 per cent in January, largely because of lower gasoline prices. The Bank expects CPI inflation to be slightly below the 2 per cent target through most of 2019, reflecting the impact of temporary factors, including the drag from lower energy prices and a wider output gap. Governing Council judges that the outlook continues to warrant a policy interest rate that is below its neutral range. Given the mixed picture that the data present, it will take time to gauge the persistence of below-potential growth and the implications for the inflation outlook. With increased uncertainty about the timing of future rate increases, Governing Council will be watching closely developments in household spending, oil markets, and global trade policy. Information note The next scheduled date for announcing the overnight rate target is April 24, 2019. The next full update of the Banks outlook for the economy and inflation, including risks to the projection, will be published in the MPR at the same time. https://www.bankofcanada.ca/2019/03/fad-press-release-2019-03-06/
Young people not in employment, education or training: What did they do in the past 12 months?
Young people (aged 15 to 29) who are not in employment, education or training (NEET) are often considered to be more vulnerable than their peers, as they may face a risk of becoming disengaged or socially excluded, and could miss out on gaining skills or experience in the labour market. While Statistics Canada has previously examined the characteristics of the NEET population,1 this is the first study to examine the main activities of NEET15- to 29-year-olds over a 12-month period using Labour Force Survey (LFS) data. 2 Among the activities to be analyzed are going to school, working, caring for children, and volunteering both as a main and secondary activity. Overall, there were 6.9 million young people aged 15 to 29 in Canada in September 2018. Of those, 4.0 million were non-students (57.8%), while 2.9 million were students 3 (42.4%). Both categories (students and non-students) are then divided into the employed and the not employed. The NEET population consists of all non-students who are not employed: in September 2018, 779,000 people were in this category (11.3% of the total population aged 15 to 29). Those aged 25 to 29 comprised the largest proportion (46.8%) of young people who were NEET during the LFS reference week, followed by 20 to 24 (36.9%), and 15 to 19 (16.2%). While NEET individuals were slightly more likely to be female (52.1%) than male (47.9%) overall, those aged 15 to 19 were a few percentage points more likely to be male, and those aged 25 to 29 were similarly likely to be female. Of young people who were NEET in September 2018, 34.5% were unemployed (looking for work and available for work), and 65.5% were inactive (not looking for work). While each of these groups may be at risk of falling behind their peers on work experience, this concern is generally greater for those who are inactive, as they may face challenges entering or re-entering the labour force. Both male and female NEET individuals were more likely to be inactive than unemployed, though the share of women that were out of the labour force (72.2%) was greater than the share of men (58.2%).