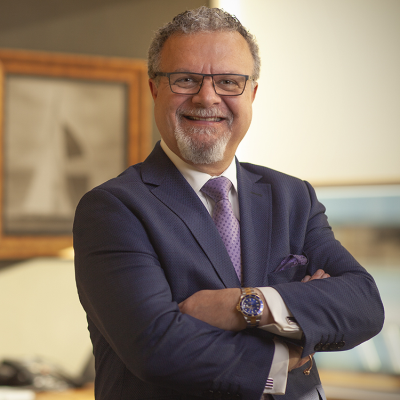 Morris F. Briglio
President / Senior Mortgage Consultant
Address:
#560 171 W. Esplanade, North Vancouver, British Columbia
It PAYS to shop around.
Many Canadian homeowners pay too much for their homes because they are not getting the best mortgage financing available in the market.
The mortgage process can be intimidating for homeowners, and some financial institutions don't make the process any easier.
But I'm here to help!
I'm a VERICO Mortgage Advisor and I'm an independent, unbiased, expert, here to help you move into a home you love.
I have access to mortgage products from over forty lenders at my fingertips and I work with you to determine the best product that will fit your immediate financial needs and future goals.
VERICO mortgage specialists are Canada's Trusted Experts who will be with you through the life of your mortgage.
I save you money by sourcing the best products at the best rates – not only on your first mortgage but through every subsequent renewal. So whether you're buying a home, renewing your mortgage, refinancing, renovating, investing, or consolidating your debts — I'm the VERICO Mortgage Advisor who can help you get the right financing, from the right lender, at the right rate.
---
BLOG / NEWS Updates
The Mortgage Advantage
In today's mortgage market it is extremely important to have all of your required documentation on hand. You will need it!!The the recent Government controls and policy changes through the B-20 rules that all Banks now follow it is imperative that you bring along with you all verifications necessary to get your mortgage approved. Letter of Employment, current pay stub, last years T-4 slip and verification up to 2 years if a salaried employee. If you are self employed the Bank will require the 2 year Personal Income Tax Returns along with the last 2 years Notice of Assessments. Bank statements confirming your down payment for the past 3 months. It is going to be a requirement to have all of these things ready when you make application so be prepared...get this things ahead of time so that your mortgage application process will go through smoothly.
Housing market continues to moderate in June
Statistics released today by the Canadian Real Estate Association (CREA) show national home sales were down between May and June 2021. Home sales recorded over Canadian MLS Systems fell by 8.4% month-over month in June 2021, marking the third straight monthly slowdown since activity hit an all-time record back in March. While sales are now down a cumulative 25% from their peak, and below every other month in the last year, June transactions still managed to set a record for that month. Month-over-month declines in sales activity were once again quite broad-based, with sales moderating in around 80% of all local markets, including almost all large markets across Canada. The actual (not seasonally adjusted) number of transactions in June 2021 was up 13.6% on a year-over-year basis and marked a new record for that month. While there is still a lot of activity in many housing markets across Canada, things have noticeably calmed down in the last few months, said Cliff Stevenson, Chair of CREA. There remains a shortage of supply in many parts of the country, but at least there isnt the same level of competition among buyers we were seeing a few months ago. As these conditions continue to evolve over the summer and fall, your best bet is to consult with your local REALTOR for information and guidance about buying or selling a home at this stage in the cycle, continued Stevenson.
Record rise of home prices in May
In May the TeranetNational Bank National Composite House Price IndexTM was up 2.8% from the previous month, the largest monthly rise since the index series began in 1999. It was led by four of the 11 constituent markets: Ottawa-Gatineau (4.9%), Halifax (4.3%), Hamilton (3.7%) and Toronto (3.4%). Rises were more moderate for Vancouver (2.3%), Winnipeg (2.2%), Montreal (2.2%), Victoria (2.1%), Calgary (1.4%), Quebec City (1.2%) and Edmonton (1.2%). It was a third consecutive month in which all 11 markets of the composite index were up from the month before. The May rise was consistent with the increase in number of home sales over the last several months as reported by the Canadian Real Estate Association. For a ninth straight month, the number of sale pairs entering into the 11 metropolitan indexes was higher than a year earlier. The unsmoothed composite index, seasonally adjusted, was up 2.1% in May, suggesting that the uptrend of the published (smoothed) index could continue. The May composite index was up 13.7% from a year earlier, for a 10th consecutive acceleration and the strongest 12-month gain since July 2017. The 12-month rise was led by five markets Halifax (29.9%), Hamilton (25.5%), Ottawa-Gatineau (22.8%), Montreal (17.6%) and Victoria (15.3%). Toronto matched the countrywide average at 13.7%. Lagging that average were Vancouver (11.9%), Winnipeg (10.4%), Quebec City (9.8%), Calgary (4.5%) and Edmonton (3.6%). Besides the Toronto and Hamilton indexes included in the countrywide composite, indexes exist for seven smaller urban areas of the Golden Horseshoe Barrie, Guelph, Brantford, Kitchener, St. Catharines, Oshawa and Peterborough. In May all seven were up from the previous month and from a year earlier. The 12-month gains ranged from 27.6% for Brantford to 31.4% for Barrie. Source: https://housepriceindex.ca/2021/06/may2021/