AGENT LICENSE ID
M17000226
BROKERAGE LICENSE ID
11947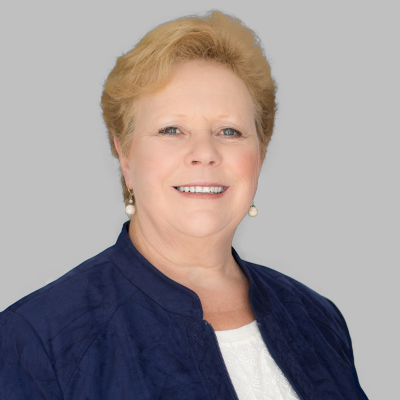 Nancy Blakely, BComm
Mortgage Agent
Address:
711 Ontario Street, Cobourg, Ontario
BROWSE
PARTNERS
Mortgage Financing Made Easy: Relax, while I find the best mortgage for you
I have access to many different mortgage products and unpublished special rates from banks, credit unions, monoline, alternative, and private lenders. I can find the best mortgage or line of credit for you whether you are looking for a residential, multi-residential, or commercial loan for a new purchase, refinance, renewal.
I can accept applications through this secure online website if you click the "apply now" button, or otherwise I will be glad to take your application over the phone or in person, whatever is easiest for you! Mortgage financing is made quick and easy with e-signatures whenever possible; therefore, I can broker a moretgage anywhere in Canada!
It is important to understand that mortgage products can vary quite a bit from lender to lender in order to meet the various needs of borrowers. For instance, in addition to standard mortgages, I have lenders that offer
borrowed down payment;
residential mortgages to borrowers who own multiple rental properties;
interest only loans;
good terms for a loan on a mobile home on land that is owned;
Manulife One--An excellent mortgage and or Line of Credit for investors, business for self, seniors, and family;
CHIP and Income Advantage reverse mortgages to seniors age 55+;
NEW *** Equitable Reverse Mortgage for seniors age 55+;
mortgages to borrowers who have declared bankrupcy in the past or have just been discharged from a consumer proposal;
mortgages to those who need to use child tax credit or other payments to support income;
mortgages to borrowers who are self-employed with stated income;
commercial loans; and
the list goes on.
I have the flexibility to meet your needs whatever they are. Simply put, as an Independent Mortgage Agent, I offer you more choices and an unbiased opinion.
I also offer an excellent Mortgage Protection Plan from Manulife at an affordable price. It is worth noting that the best thing about the Manulife Mortgage Protection Plan is that the plan is not discontinued if you move to a new home and or you refinance with another lender. If you purchase the plan through me, the plan stays with you as long as you have a mortgage on a property even if you move and or change the mortgagee.
Contact me today for your free consultation!
Following is a Brief Description of Reverse Mortgages for Senior's age 55+
There are different products available to help seniors over the age of 55 live comfortably in their own home if they do not qualify for a standard mortgage. The HomEquity CHIP and Income Advantage Reverse Mortgages, Equitable reverse Mortgages as well as the Manulife One Line of Credit are all good products to help seniors who need a little extra cash to make their lives more pleasurable.
If you or someone you know might benefit from a reverse mortgage or other financing available to seniors, please call me. I will be glad to explain the products in more detail on the phone or in person. Following is a bit of information.
Did you know that seniors can get as little as $500 a month tax free income from the equity in their home through a Reverse Mortgage? And you do not need to income qualify for a reverse mortgage like you do with a standard mortgage. As long as you own your home you will qualify for a reverse mortgage up to a preprescribed amount that is based on the age of the applicants, the location and value of your home.
Adding $500 tax free to your monthly income could make your life so much more enjoyable. Conversely, $6,000 is not a lot of equity to take out of your home over the course of a year especially considering the value of your home today.
I feel very strongly that the reverse mortgage is an excellent tool to help seniors live independent, comfortable and happy in their own home for as long as possible; particularly, in situations where the home owner is experiencing health issues and suddenly has unexpected expenses, or worse, suddenly is living on a single pension. This product is an excellent tool to help seniors through difficult times. The payments can be started and stopped as need be.
If you are struggling to make ends meet on a pension, for whatever reason, I highly recommend that you consider a reverse mortgage. With this product, you choose how much money you need monthly to live comfortably and, if you need a lump sum for home repairs or a well-deserved vacation, then you can also take a lump sum at any time you choose.
I am also a CHIP reverse mortgage specialist among many other mortgage products. With the CHIP reverse mortgage, you could receive a larger tax free lump sum amount out of the equity of your home anywhere from $25,000 to 55% of the value of your home in most cases.
With either product, there is no need to make a payment all the while you own your home but, if your situation changes and you wish to make payments or want to pay the mortgage off later, and then you have the option to do that too. Maybe you will win the lottery!! lol
I have access to many different products from multiple lenders including unpublished special rates on standard mortgages, lines of credit designed specifically for seniors, or private mortgages. I am a certified mortgage specialist in Canada for most products but Ontario for the revere mortgage. I am customer focused and will do everything in my power to ensure you are served well.
Another product that is good for seniors who feel that they would like the flexability of a loan to consolidate debt, pay for home repairs, or unexpected expenditures is the Manulife One Line of Credit. Manulife One offers very competative rates, and, interest is calculated differently than the major banks in a manner that makes their Line of Credit more advantageous for the borrower. A borrower must income qualify for the Manulife Line of Credit, but the company is flexible. More often than not, seniors who do not qualify for a standard mortgage, will qualify for the Manulife LOC.
I will be glad to give you more information about any of these products that are available to help seniors. I also am pleased to give a short 5 or 10 minute group presentation to briefly explain the products at meetings if you wish.
Please contact me by clicking the contact button on my webpage or call 1.833.269.3721 or my cell 905.269.3721 to arrange a complimentary meeting at your convenience.
I look forward to speaking with you.
Sincerely,
Nancy
Cobourg, Port Hope, Northumberland, Belleville, Trenton, Brighton, Colborne, Peterborough, Durham, Bowmanville, Oshawa, Pickering, Whitby, Newcastle...I will visit seniors if need be in order to make their application process easier!
---
BLOG / NEWS Updates
Realtors and Buyers Beware!
Are you puchasing a residential property with a tenant? If so, your contract better contain the clause vacant possession. Why? You may intend to put 5% down payment and give existing tenants 60 days notice once you own the property so you can move in later, but mortgage lenders cannot consider your intentions, they can only consider what is in the agreement of purchase. Lenders must follow the new rules and regulations. If the propertyistenanted at the time of possession, then you are effectively applying for arental mortgage. This means aminimum 20% down payment, higher interest rates, and far more stringent qualifying criteria. There is virtually no lender that will approve 5% down payment on a rental property under any circumstances as a result of the recent changes made by our federal government. The lenders want to trust you, the lenders want to help you, the lenders want to approve you, but the new government guidelines eliminate lenders ability to be flexible. Lenders must answer to big brother, and big brother is very rigid. Vacant Possession demand it.
Home affordability improved in Q2 2020
Housing affordability in Canadas large urban centres improved in the second quarter of 2020 after having deteriorated in the two prior quarters. Higher incomes helped in Q2 but the largest portion of the improvement came in the form of lower interest rates. Indeed, the latter declined 19 basis points in the quarter, reflecting the easing from the central bank. Combined, income and mortgage rates were more than enough to offset the increase in home prices. Still, the decline in interest rates on a quarterly average basis does not completely reflect the change in 5-year mortgage rates since the beginning of the COVID-19 pandemic. The February to June decline in mortgage interest rates was a much more significant 41 basis points. Looking ahead, the preliminary data for rates shows additional improvements in the third quarter of the year (cumulatively they are down over 70 bps). While we expect this to help affordability, home prices should remain resilient based on the latest resale market data showing record sales volumes. Homebuyers have rushed back to the market after having delayed purchases and are now being offered record-low interest rates. Once pent-up demand is exhausted, the Canadian housing market will still have to face high levels of unemployment and reduced household formation due to lower immigration.
Bank of Canada maintains commitment to current level of policy rate, continues program of quantitative easing
The Bank of Canada today maintained its target for the overnight rate at the effective lower bound of percent. The Bank Rate is correspondingly percent and the deposit rate is percent. The Bank is also continuing its quantitative easing (QE) program, with large-scale asset purchases of at least $5 billion per week of Government of Canada bonds. Both the global and Canadian economies are evolving broadly in line with the scenario in the July Monetary Policy Report (MPR), with activity bouncing back as countries lift containment measures. The Bank continues to expect this strong reopening phase to be followed by a protracted and uneven recuperation phase, which will be heavily reliant on policy support. The pace of the recovery remains highly dependent on the path of the COVID-19 pandemic and the evolution of social distancing measures required to contain its spread. The rebound in the United States has been stronger than expected, while economic performance among emerging markets has been more mixed. Global financial conditions have remained accommodative. Although prices for some commodities have firmed, oil prices remain weak. In Canada, real GDP fell by 11.5 percent (39 percent annualized) in the second quarter, resulting in a decline of just over 13 percent in the first half of the year, largely in line with the Banks July MPR central scenario. All components of aggregate demand weakened, as expected.