AGENT LICENSE ID
M19000990
BROKERAGE LICENSE ID
12808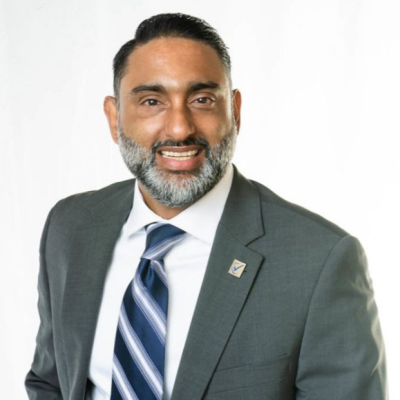 Peter Khan
Mortgage Agent
Address:
813 Dundas Street West, Whitby, Ontario
BROWSE
PARTNERS
What I Offer
A home purchase is one of the biggest investments you will make in your life. It is important to explore all options to find the right product to suit your needs. As your mortgage broker, I have access to over 40 lenders with a multitude of products. My role is to listen to your needs and match those to the right product.
Home Purchase
I have access to 21 lending institutions that offer a variety of products to suit various borrower profiles. Contact me today to discuss the best solution for your home purchase needs.
Refinance / Renewal
As a homeowner, you have equity in your home to use for a variety of reasons: Renovations, Emergency Funds, Secured Line of Credit, and Debt Consolidation. Let's discuss how you can unlock the equity in your home.
Perhaps your current mortgage is coming up for renewal or you would like to explore better rates and terms. Ask me about our Mortgage Eliminator product that will allow you become mortgage free faster, saving thousands in interest over the life of the mortgage.
Debt Consolidation
Debt Consolidation is a great strategy to manage high interest Credit Cards and Personal Loans. We can access the equity in your current home to convert the high interest debt into one lower monthly payment, giving you greater cashflow.
Credit Repair/Restoration
Ask me about Restore My Score as a first step to rebuilding your credit score. We also offer the Verico Mastercard - get the same access to credit at a much lower interest rate! Scroll down for more information.
To get started, please click Apply Now or Contact Me to learn more.
I look forward to helping you finance your future!
Sincerely,
Peter
---
BLOG / NEWS Updates
Week in review
Real GDP continued to recover in August, gaining 1.2% m/m, a result above the +0.9% print expected by consensus. This marks the fourth monthly gain in a row for this indicator, however total output is still down 4.6% from its pre-pandemic (February) level. Production rose in 15 of the 20 industrial sectors covered in August, with two others remaining flat in the month. Goods sector output climbed 0.5% on decent rises for construction (+1.5%) and manufacturing (+1.2%). Industrial production edged up 0.1%. Services-producing industries, meanwhile, experienced a 1.5% surge in production, with the steepest progressions occurring in arts/entertainment (+13.7%), accommodation/food services (+7.3%) and educational services (+3.4%). Year on year, total economic output was down 3.8%. Canadian GDP registered yet another advance in August but the economic recovery remains highly uneven. Some sectors have now fully recovered from the COVID-19 shock and currently stand above their pre-pandemic peaks. That is the case for agriculture/forestry/fishing/hunting (+2.5% compared with February), finance/insurance (+2.1%), real estate (+1.5%), wholesale (+1.3%), retail (+1.2%) and utilities (+0.8%). That said, certain industries continue to suffer. For instance, production in the mining/quarrying/oil and gas extraction segment remains 17.2% below its February level thanks in large part to depressed energy prices. The sectors most affected by social distancing measures are also struggling to recover. Output in the arts/entertainment segment is roughly half what it was before COVID. Production in accommodation/food services, meanwhile, remains 28.2% short of pre-pandemic levels. Transportation and warehousing is also tracking 20.5% below February. While the economic rebound is likely to have extended into September Statistics Canada advance estimate suggests production expanded another 0.7% in the month the steep gap between the best and worst performing industries is likely to endure in a context in which people continue to avoid social contacts. Looking further ahead, the real question remains whether the recovery can be sustained, especially now that COVID-19 cases are surging back up, forcing some provincial governments to reintroduce social distancing measures.
Is the BoC Doing Enough?
There was no shock and awe in the Bank of Canadas overall set of communications this morning (here, here and here). In fact, the overall guidance appears to be well short of crushing it in my opinion. CAD was little changed in the aftermath of the communications, but it had been depreciating ahead of time with the driver being Covid-19 effects on global risk appetite. The Canada curve was also little affected post-communications with less than a basis point rise in the two-year yield. Here is what they did on policy measures: Purchases of Government of Canada bonds were reduced to at least C$4B/week which is down by $1B from previously. GoC bond purchases will now be skewed toward longer-term bonds in the 3, 5, 10, 15 and 30 year segments of the curve but with MPR guidance (page 25) that purchases in the 3- to 15-year maturities tend to have the greatest effect on household and business borrowing rates. Watch for the next statements of operational details ahead of the next secondary market purchases of GoC bonds for elaboration on what they are targeting in what proportions. Guidance on how long the purchases will continue remains vague and simply states they will continue until the recovery is well underway. Macklem has previously defined that point to be somewhere between the initial stages of recovery and closure of the output gap, though he did not repeat that today or offer anything else. For modelling their balance sheet Ive tended to assume until mid-2021 as a middle ground, but it could be longer. Forward guidance was moderately strengthened. They did so by now attaching a statement-codified timeline to the closure of the output gap and achievement of the 2% inflation target sometime in 2023 until which rates will remain on hold. Previously they had indicated they would not hike until this was achieved but did not attach a timeline in the statement. This shouldnt really surprise many by way of new information. Its priced, and we had already largely figured this to be roughly the case. source: Derek Holt, Scotiabank Economics