AGENT LICENSE ID
M08004599
BROKERAGE LICENSE ID
11970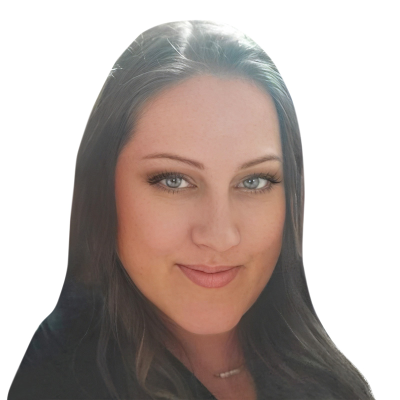 Rachelle Czartorynskyj, Mortgage Broker
Mortgage Broker
Address:
3975 Road 111, Stratford, Ontario
BROWSE
PARTNERS
Whether you are looking to get pre-approved or have already made an offer on a property, with over 20 years in the industry I can offer you a wealth of experience when it comes to finding the right mortgage for you. Whether you are looking to purchase, refinance or renew with so many financing options available I have all your bases covered.
Let a Stratford Mortgage Broker do the leg work to get you the best mortgage and rates for your situation. Lots of options for less than perfect credit too!
Many Canadian homeowners pay too much for their homes because they are not getting the best mortgage financing available in the market.
The mortgage process can be intimidating for homeowners, and some financial institutions don't make the process any easier.

But I'm here to help!
I'm a VERICO Mortgage Advisor and I'm an independent, unbiased, expert, here to help you move into a home you love.
I have access to mortgage products from over 80 from Banks to private lenders... at my fingertips and I work with you to determine the best product that will fit your immediate financial needs and future goals. VERICO mortgage specialists are Canada's Trusted Experts who will be with you through the life of your mortgage.

I save you money by sourcing the best products at the best rates – not only on your first mortgage but through every subsequent renewal. So whether you're buying a home, renewing your mortgage, refinancing, renovating, investing, or consolidating your debts — I'm the VERICO Mortgage Advisor who can help you get the right financing, from the right lender, at the right rate.

Stratford Ontario, one of Canada's most beautiful small cities is located in South Western Ontario, just minutes from both London and Kitchener Waterloo
Home to Canada's premiere Shakespearean Festival, Stratford draws tourists from all over the world.
Well known for its exquisite cuisine, up scale restaurants, and historic charm this quaint little city offers insight into Ontario's rural roots. Surrounded by farmland, Stratford is the cultural centre of Perth County and annual host to the Pork Congress.
Neighbouring small towns include Mitchell, Millbank, St Marys, New Hamburg and Tavistock.
Finding accommodations in Stratford is relatively easy due to the very brisk tourism industry. Motels, Hotels, Inns and Bed and Breakfasts abound. Pricing is affordable, the atmosphere is friendly, and the theatre is unforgettable.
Looking for affordable living in a "rich" environment? A Stratford Real Estate Broker can assist. Just because the town is rich in culture doesn't mean your house price has to be.
Stratford affords you beautiful year round scenery. Contact a Stratford Real Estate Broker to escort you around the city to take in the many areas that this local gem has to offer.
The City of Stratford, with a population in excess of 30,000, is the artistic hub of Southwestern Ontario. Located in Perth County, Stratford lays nestled in between London and Kitchener, giving it access to the 401 highway as well.
All this gives homeowners the comfort of a small town environment with big city amenities close by. With all this, Stratford Real Estate is a great deal made even better with the assistance of a Stratford Mortgage Professional.
A Stratford, Ontario home gives you the buyer access to diverse city rich in culture and history. The shopping and dining options in Stratford, Ontario are as diverse as they are exquisite.
Don't miss the great experience of the vibrant downtown, which definitely offers the best of both worlds. It is also here that you will find the historical Avon Theatre which houses plays for the annual Stratford Festival.
The annual Stratford Festival of Canada is the crown jewel of this great city. The Annual event which is celebrating it's 55th year, runs from April to November, attracting over 600,000 visitors each year.
World renowned actors such as Kevin Spacey, Colm Feore, Sarah Polley, William Shatner, Christopher Plummer and Eric McCormack have performed or attended.
Stratford, Ontario offers may parks and recreational activities. There is many sports for youths and adults alike with Soccer, Baseball, Softball and Hockey available.
Stratford, Ontario is also home to the Stratford Cullitons Junior B hockey team. The Cullitons are steeped in tradition for having a great hockey program that is competitive every year, and has won many Championships.
Homeowners in Stratford, Ontario can take advantage of many services offered by the city including a Transit System to get around the city.
Stratford also circulates a local daily newspaper, The Beacon Herald, to keep locals up on community events and local news.
Stratford, Ontario and nearby Shakespeare, (aptly named for the Shakespearian influence in Stratford), is also a favourite for Day Trippers due to the scenic routes and the large antique community located in the area.
If golf is more your passion take advantage of the Championship Course that the Stratford Country Club has to offer.
Whether you are buying your first home or upgrading an existing home our team of Stratford Real Estate and Mortgage Brokers can help.
Looking for rental/income properties or refinancing for renovations or debt consolidation, a Stratford Mortgage Brokker will provide world class customer service, while getting you the best deal available.
Stratford, Ontario is a great place to raise a family with all it has to offer.
Apply online now for a free mortgage loan consultation to help consolidate your debts or make your dream of home ownership a reality.