AGENT LICENSE ID
10349
BROKERAGE LICENSE ID
10349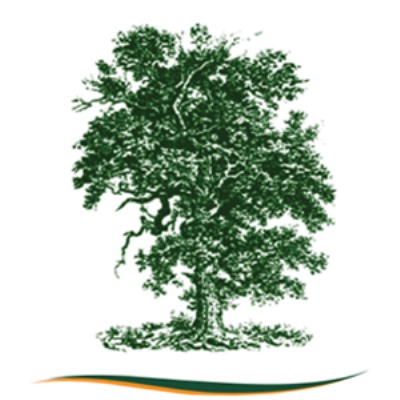 Richard Quelle
Mortgage Agent
Address:
7676 Woodbine Ave, Markham, Ontario
It PAYS to shop around.
Many Canadian homeowners pay too much for their homes because they are not getting the best mortgage financing available in the market.
The mortgage process can be intimidating for homeowners, and some financial institutions don't make the process any easier.
But I'm here to help!
I'm a VERICO Mortgage Advisor and I'm an independent, unbiased, expert, here to help you move into a home you love.
I have access to mortgage products from over forty lenders at my fingertips and I work with you to determine the best product that will fit your immediate financial needs and future goals.
VERICO mortgage specialists are Canada's Trusted Experts who will be with you through the life of your mortgage.
I save you money by sourcing the best products at the best rates – not only on your first mortgage but through every subsequent renewal. So whether you're buying a home, renewing your mortgage, refinancing, renovating, investing, or consolidating your debts — I'm the VERICO Mortgage Advisor who can help you get the right financing, from the right lender, at the right rate.
---
BLOG / NEWS Updates
My New Blog!
Most people think their bank is the only place to get a mortgage and the banks like it that way. When I went to the bank for a mortgage I was SHOCKED at how they treated me. -Had trouble getting a hold of anyone -Inflexible with rates -Really didn't seem to care about me and my needs. I was just a number- very impersonal. There had to be a better way,that's why I became a Mortgage Agent a Mortgage Agent who doesn't play games. First thing I do is listen to your specific/personnel needs. Not just a number, I'm available 24/7. With over 36 different lenders I can: - Get you better rates than the bank - More Flexible terms.
SCHL: Pénurie de logements au Canada : Estimation des besoins pour résoudre la crise de l'abordabilité du logement au Canada d'ici 2030
Nous traversons une crise du logement. Dans ce rapport, nous examinons labordabilit globale de lensemble du systme de logement au Canada. Nous avons pris des mesures pour estimer la quantit de logements supplmentaires ncessaires, au-del des tendances actuelles, pour rtablir labordabilit du logement dici 2030. Faits saillants Nous prvoyons que si le taux actuel de construction se maintient, le parc de logements augmentera pour atteindre prs de 19 millions dunits dici 2030. Pour rtablir labordabilit, nous estimons que le Canada aura besoin de 3,5 millions de logements supplmentaires. Les deux tiers des 3,5 millions de logements manquants se trouvent en Ontario et en Colombie-Britannique, o les marchs de lhabitation sont les moins abordables. Des logements supplmentaires seraient galement requis au Qubec. Cette province tait autrefois considre comme abordable, mais labordabilit sy est fortement effrite au cours des dernires annes. Dautres provinces demeurent largement abordables pour un mnage ayant un revenu disponible moyen. Cependant, il est toujours difficile pour les mnages faible revenu davoir accs un logement abordable partout au Canada. Source: https://www.cmhc-schl.gc.ca/fr/professionals/housing-markets-data-and-research/housing-research/research-reports/accelerate-supply/housing-shortages-canada-solving-affordability-crisis
Canada's Housing Supply Shortages: Estimating what is needed to solve Canada's housing affordability crisis by 2030
Were in a housing crisis. This report looks at the overall affordability for the entire housing system in Canada. The report has taken steps to estimate how much additional housing supply is required beyond current trends to restore housing affordability by 2030. Key Highlights CMHC projects that if current rates of new construction continue, the housing stock will increase to close to 19 million housing units by 2030. To restore affordability, CMHC projects Canada will need an additional 3.5 million units. Two-thirds of the 3.5 million housing unit gap is in Ontario and British Columbia where housing markets are least affordable. Additional supply would also be needed in Quebec, a province once considered affordable. It has seen a marked decline in affordability over the last few years. Other provinces remain largely affordable for a household with the average level of disposable income. However, challenges remain for low-income households in accessing housing that is affordable across Canada. Source: https://www.cmhc-schl.gc.ca/en/professionals/housing-markets-data-and-research/housing-research/research-reports/accelerate-supply/housing-shortages-canada-solving-affordability-crisis