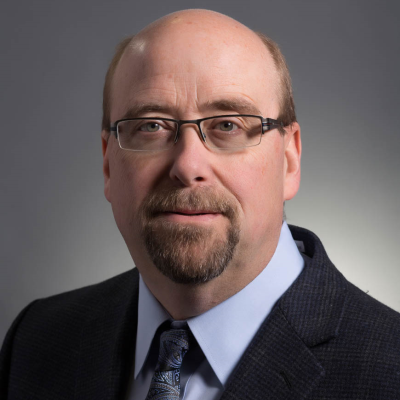 Robert McLaughlin
Sr. Mortgage Professional
Address:
2316 6 Street NE, Calgary, Alberta
BROWSE
PARTNERS
"We Build Partnerships That Deliver Trusted Financial Solutions"
Welcome to my Website!
My name is Robert McLaughlin and I am a Sr. Mortgage Professional with Verico CML Canadian Mortgage Lender. I work hand in hand with my business partner Chris Stewart who is also a Sr. Mortgage Professional with CML Canadian Mortgage Lender. Combined we have 60 years' experience in the Financial Services Industry that includes 30 years as Licensed Mortgage Professionals. While we work for our clients, we offer them mortgage financing that meets their current needs and builds the foundation to encompass their ever-changing life and financial strategies.
We provide our clients a choice, through our extensive lender network, and work daily within the Prime, Alternative and Private Mortgage Segments to secure the best available products. This enables us to deliver un-biased navigation of rates, terms and mortgage products, while working as partners with our clients to ensure that they are educated on the financing process.
Here are some examples of mortgage financing that we can do:
Pre-Qualify Purchase Builds & Draws Purchase + Improvements
Spousal Buyouts Refinances Debt Consolidation Equity Take Outs
Second Mortgages Combination Mortgages Reverse Mortgages Interest Only
Whether you have challenges with income, bruised credit, current or former bankruptcy, owe income taxes or GST or have no challenges at all, we have great products and rates that can maximize your mortgage and financial strategies.
Contact us today and let's talk.
---
BLOG / NEWS Updates
How to tell between a real CRA call and a scam
(NC) Many of us have heard of scammers pretending to be from the Canada Revenue Agency. You may have even received a call or email yourself. But how do you know what you can trust? Avoiding this common scam is easier when you know what the agency will and wont do. The agency will never threaten you with immediate arrest or jail for a tax debt, and never uses text or instant messaging to communicate about taxes. It will never demand that you settle tax debt by buying gift cards or prepaid credit cards, or using cryptocurrency like Bitcoin, or offer to pay you a refund by e-transfer. Remain vigilant when you receive communication from someone claiming to be from the CRA, especially when asked for personal information such as a social insurance, credit card, bank account or passport number. If you are unsure that the person on the phone is a legitimate agency employee, ask for the agents phone number and badge number and call 1-800-959-8281 to validate the caller. If you receive a call demanding immediate payment, take time to think it over. If you believe it was legitimate, you can check the status of your account online. If you use online or telephone services, you can further protect yourself by keeping your access codes, user ID, passwords and PINs secret, and changing them frequently. Enabling email notifications for online CRA accounts will notify you by email of changes to them, warning you of potentially fraudulent activity. Finally, suspicious phone calls or messages can be reported to the Canadian Anti-Fraud Centre online or by telephone. If you think you have fallen victim to a scam, contact your local police. Find more information at canada.ca/taxes. www.newscanada.com
Home prices accelerate in February
In February the TeranetNational Bank National Composite House Price IndexTM was up 0.5% from the previous month, an acceleration from the January increase after three consecutive months of slowing. The advance was led by four of the 11 constituent markets: Halifax (2.3%), Hamilton (1.1%), Vancouver (0.8%) and Quebec City (0.7%). Rises of less than the countrywide average were reported for Montreal (0.5%), Victoria (0.4%), Calgary (0.4%) and Toronto (0.4%). The index for Winnipeg was flat on the month. Down from the month before were the indexes for Edmonton (0.1%) and Ottawa-Gatineau (0.5%). After three months, from September to November last fall, in which all 11 markets of the composite index were up from the month before, February was a third consecutive month in which one or more markets were down on the month. The February rise is consistent with the increase in the number of home sales over the last several months reported by the Canadian Real Estate Association. For a sixth straight month, the number of sale pairs entering into the 11 metropolitan indexes was higher than a year earlier. The unsmoothed composite index, seasonally adjusted, was up 1.1% in February, suggesting that the uptrend of the published (smoothed) index could persist. Source: National Bank