AGENT LICENSE ID
M18001040
BROKERAGE LICENSE ID
10317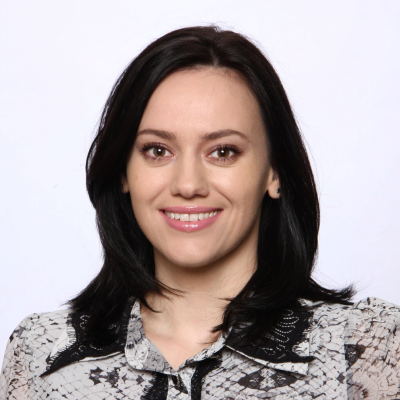 Sabina Kandik
Mortgage Agent
Address:
210-1179 King Street West , Toronto, Ontario
Hello and welcome,
My role as a mortgage agent is to act on finding you the mortgage that fits your specific situation. In this process you and I will discuss your goals and needs in future mortgage purchasing plans, renewing or refinancing your existing mortgage, or home equity loans. I as a mortgage agent am not limited to one lender such as your bank, I have the availability to shop around and compare different offered rates and products to ensure you receive the mortgage that is best suited for you. I work with many reputable banks, Trust companies and Credit Unions who work tirelessly to provide flexibility in terms and conditions under a mortgage. On the simplified scale my job is to know and/or research the different rates and products offered and simply match them to your mortgage goals and needs.
---
BLOG / NEWS Updates
Canadian home sales activity strengthens in July
Statistics released today by The Canadian Real Estate Association (CREA) show national home sales were up from June to July 2018. Highlights: National home sales rose 1.9% from June to July. Actual (not seasonally adjusted) activity was down 1.3% from July 2017. The number of newly listed homes edged down 1.2% from June to July. The MLS Home Price Index (HPI) in July was up 2.1% year-over-year (y-o-y). The national average sale price edged up 1% y-o-y. National home sales via Canadian MLS Systems rose 1.9% in July 2018, building on increases in each of the two previous months but still running below levels recorded from mid-2013 to the end of last year. Led by the Greater Toronto Area (GTA), more than half of all local housing markets reported an increase sales activity from June to July. Actual (not seasonally adjusted) activity was down 1.3% y-o-y. The result reflects fewer sales in major urban centres in British Columbia and an offsetting improvement in activity in the GTA. This years new stress-test on mortgage applicants continues to weigh on home sales but its effect may be starting to fade slightly in Toronto and nearby markets, said CREA President Barb Sukkau. The degree to which the stress-test continues to sideline home buyers varies depending on location, housing type and price range. All real estate is local, and REALTORSremain your best source for information about sales and listings where you live or might like to in the future, said Sukkau. Improving national home sales activity in recent months obscures significant differences in regional trends for home sales and prices, said Gregory Klump, CREAs Chief Economist. Regardless, rising interest rates and this years stress test on mortgage applicants will likely prove to be difficult hurdles to overcome for many would-be first time and move-up homebuyers, heading into the second half of the year and beyond.