AGENT LICENSE ID
M08005923
BROKERAGE LICENSE ID
12811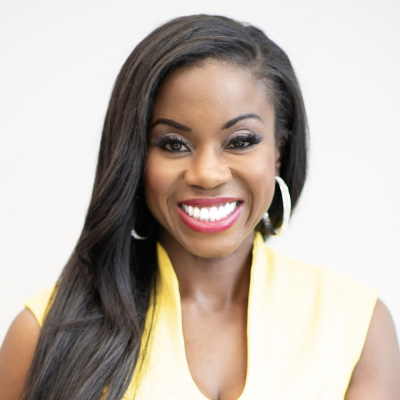 Samantha Brookes
Mortgage Broker
Address:
150 King St W, Toronto, Ontario
BROWSE
PARTNERS
Samantha Offers Mortgage and Refinancing Solutions That Help You Achieve Your Goals
Samantha's 15 years of experience with home mortgage refinancing, debt consolidation, private mortgages and home equity loans has allowed her to deliver realistic solutions that help customers succeed in today's market and prepare them for financial success.
Samantha focuses on creating an environment where she builds deeper relationships with her customers by putting them at the center of everything she does. She prides herself on her responsiveness to customer inquiries and works to make the mortgage application process as simple as possible. Understanding your financing transaction can be a complex process, it's her goal to make sure you have everything you need to make the right choices.
If you are looking to leverage the equity in your current home, or searching for a new mortgage, or need a private mortgage for the interm, Samantha has a solution for you. Contact her online or over the phone to review your options. There is NO obligation and NO fee to inquire so give her a call today!
---
BLOG / NEWS Updates
Scotiabank: Why Canada needs to focus on ways to encourage more home building
The recent run-up in housing prices, and the attendant worries about affordability and accessibility, have many stakeholders scrambling to find quick solutions. While understandable, those approaches are likely to have only minimal impacts on Canadas housing situation and its consequences for people looking for a reasonably priced place to live. Focusing on interest rate policy or macroprudential instruments, such as stricter mortgage stress tests, draws attention away from the underlying cause of the problem: the inability of supply to meet demand. Put simply, this country doesnt build enough housing. We should not be surprised by this. Canada has increased immigration dramatically in recent years to tremendous benefit to the economy, but we failed to pro-actively address the housing challenges the consequent population boom was sure to bring. Policy efforts must focus far more on anticipatory, collaborative, multistakeholder and very specific solutions to the housing situation rather than on the short-term and ultimately ineffective macroprudential Band-Aids applied in recent years. Scotiabank Economics is publishing research this week looking at the increase in Canadas housing stock relative to the increase in population over the past several years to get a sense of how effective we have been in creating new units. The numbers are not encouraging. One way to look at it is by using the ratio of new housing to population growth. By that measure, construction has been well below its historical average since mid-2017. That is perhaps not surprising, given that Canada has seen an immigration-fuelled population boom since 2015. In the three years leading up to the COVID-19 pandemic, population grew nearly twice as fast as new housing units were being built. That ratio improved somewhat with the COVID-related stall in immigration, but it is likely to reverse course once immigration returns to planned levels. Dan Rees is group head, Canadian banking at the Bank of Nova Scotia. Jean-Franois Perrault is Scotiabanks chief economist
Two-thirds of Canadians were asset resilient in the year prior to the pandemic
Just over two-thirds (67.1%) of Canadians were asset resilient for at least three months in 2019, up from 63.6% in 1999. Over these two decades, several factors contributed to the overall rate of asset resilience. For one thing, Canadians held more liquid assets at the end of the period. Median person-adjusted household liquid assets rose from $6,300 in 1999 to $10,700 in 2019. Canadians were also slightly older, on averagethe median age of Canadians increased from 36.4 years to 40.8 years. Family income has also been rising since 1999, and asset resilience is associated with higher income. The median person-adjusted, household after-tax income of Canadians increased by one-third (+34.9%), rising from $37,300 in 1999 to $50,300 in 2019, while the share of Canadians below the LIM-AT edged down from 12.4% to 12.1%. source: https://www150.statcan.gc.ca/n1/daily-quotidien/210504/dq210504e-eng.htm