AGENT LICENSE ID
M08005923
BROKERAGE LICENSE ID
12811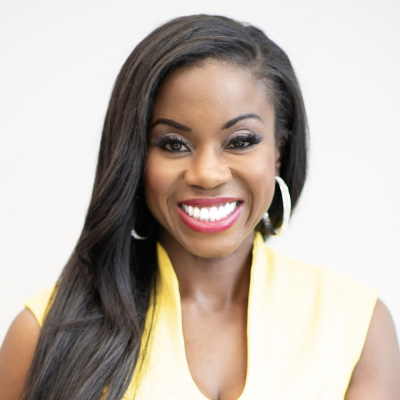 Samantha Brookes
Mortgage Broker
Address:
150 King St W, Toronto, Ontario
BROWSE
PARTNERS
Samantha Offers Mortgage and Refinancing Solutions That Help You Achieve Your Goals
Samantha's 15 years of experience with home mortgage refinancing, debt consolidation, private mortgages and home equity loans has allowed her to deliver realistic solutions that help customers succeed in today's market and prepare them for financial success.
Samantha focuses on creating an environment where she builds deeper relationships with her customers by putting them at the center of everything she does. She prides herself on her responsiveness to customer inquiries and works to make the mortgage application process as simple as possible. Understanding your financing transaction can be a complex process, it's her goal to make sure you have everything you need to make the right choices.
If you are looking to leverage the equity in your current home, or searching for a new mortgage, or need a private mortgage for the interm, Samantha has a solution for you. Contact her online or over the phone to review your options. There is NO obligation and NO fee to inquire so give her a call today!
---
BLOG / NEWS Updates
Home sales drop in April as mortgage rates shoot higher
Home sales recorded over Canadian MLS Systems dropped by 12.6% between March and April 2022. The decline placed monthly activity at the lowest level since the summer of 2020. While the national decline was led by the Greater Toronto Area (GTA) simply because of its size, sales were down in 80% of local markets, with most other large markets posting double-digit month-over-month declines in April. The exceptions were Victoria, Montreal and Halifax-Dartmouth where sales edged up slightly. The actual (not seasonally adjusted) number of transactions in April 2022 came in 25.7% below the record for that month set last year. That said, as has been the case since last summer, it was still the third-highest April sales figure ever behind 2021 and 2016. Following a record-breaking couple of years, housing markets in many parts of Canada have cooled off pretty sharply over the last two months, in line with a jump in interest rates and buyer fatigue, said Jill Oudil, Chair of CREA. For buyers, this slowdown could mean more time to consider options in the market. For sellers, it could necessitate a return to more traditional marketing strategies. Of course, there are significant regional differences, so your best bet is to contact your local REALTOR. They have the information, guidance negotiation skills to help you navigate this rapidly-changing market as it evolves, continued Oudil.
CANADA: Home sales declined in March. Beginning of a downward slide?
By Daren King On a seasonally adjusted basis, home sales decreased 5.4% from February to March, a first monthly decline in three months. Despite this decline, the resale market remained very active on a historical basis, standing above the historically high level of 45K now for 21 consecutive months. Is this the beginning of a downward trend in the Canadian real estate market? In our opinion, the housing market should remain active during the spring due to many people who have secured advantageous interest rates and will want to act before the end of their interest rate guarantee. However, with the recent increase in mortgage interest rates and the worst affordability conditions on record, we expect the residential market to slow down in the second half of the year. According to CREA, new listings decreased by 5.5% during the month. However, the reduction in sales compensated for the decrease in new properties for sale, so that the number of months of inventory rose from its historical low of 1.6 to 1.8 months in March. Based on the active-listings-to-sales ratio, the housing market continued to be tight in 9 of the 10 provinces, with only Saskatchewan indicating a balanced market. These market conditions should continue to support prices in the coming months. On a year-over-year basis, home sales fell 16.3% compared to the most active month ever recorded for any period of the year that was March 2021. Nevertheless, it remains the second most active month of March on record. Housing starts decreased by 4.0K in March to 246.2K, a slide of 1.6% m/m from 250.2K in February and below consensus expectations calling for a 250K print. Although housing starts in March were slightly below consensus expectations, they remained high on a historical basis. The trend in housing permits continues to suggest a higher level of starts at this time. Moreover, with the tight conditions in the resale market, the willingness of various levels of government to build more and the resumption of immigration, housing starts should remain high for some time. That being said, we are entering the building season in Canada with elevated commodity prices and renewed supply chain challenges. Combined with more restrictive monetary policy by the Bank of Canada, we expect housing starts to taper in 2023. The Teranet-National Bank Composite Notional House Price Index increased 1.7% in February compared to January after seasonal adjustment. On a year-over-year basis, home price increased by 17.7% in February. All 11 markets of the composite index were up in the month. The March Teranet-National Bank HPI will be published on April 20. Source: National Bank of Canada https://www.nbc.ca/content/dam/bnc/en/rates-and-analysis/economic-analysis/economic-news-resale-market.pdf