AGENT LICENSE ID
10505
BROKERAGE LICENSE ID
10505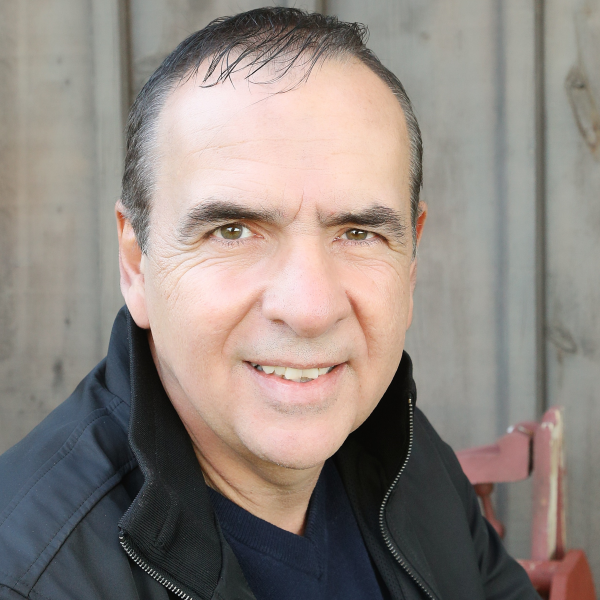 Lou Salvino
President
Address:
7500 Martin Grove Road, Unit 7, 2nd Floor, Vaughan, Ontario
BROWSE
PARTNERS
| Experienced | Professional | Personable |
For the financial support and consulting solutions you can rely on, more of today's smart consumers are choosing VERICO The Financial Forum Ltd. over any other financial services firm period. We are the only firm of our kind that works laterally with our clients every step of the way; if you want dedicated financial services designed to meet your mortgage lending and financing needs, trust VERICO The Financial Forum Ltd. To show you what we can do for you today.
visit our main website at www.thefinancialforum.ca
The Financial Solutions You Need
Headquartered in Vaughan (Woodbridge), Ontario and serving consumers throughout Ontario and Canada, VERICO The Financial Forum Ltd. was founded under the principle of offering our clients real-world solutions to all of their mortgage lending needs. We are not affiliated directly with any lending institution which enables us to provide our clients with a completely unbiased opinion as to which company offers the best products, services and rates to suit their particular needs and wants. Partner with us today and experience the difference quality and service can make for you.
Our Philosophy
Our team of experienced professionals strive to provide a higher level of service and support that our clients can't get anywhere else. We have the ability to customize our financial consultancy services to offer as much support as needed to ensure our clients' financial requirements are met and their expectations exceeded. VERICO The Financial Forum Ltd. offers the best value combined with the support of our creative minds to create a lending solution that will suit your needs. Contact us today for a free consultation and learn what we can do to help solve your mortgage lending needs.
VERICO The Financial Forum Ltd. showcases the best value for the money mortgage lending solutions specializing in residential, investment property, recreational property, lines of credit as well as first and second mortgages. We have been helping consumers since 1984, let us help you today!
Connect With Us
To learn more about VERICO The Financial Forum Ltd. and our world-class financial services consultation, contact us today and let one of our experienced professionals assist you and answer any questions you might have.
---
BLOG / NEWS Updates
Ready or Not?
Deciding whether to buy a fixer-upper or a move-in ready home isn't a question of which is better, but rather which makes the most sense for you. To help you figure that out, consider the following questions: What's your budget? Move-in ready homes typically cost most that fixer-uppers, as they done need work. Plus, there can be more competition for move-in ready homes, which further drive up the price. With lower asking prices and less competition, fixer uppers can be a great way to buy into a neighborhood you otherwise couldn't afford. What is the nature of work needed? Are the problems with the fixer-upper largely cosmetic, or are they significant, such as poor plumbing or wiring? If the work needed is significant, the high cost of improvements may mean you'll end up spending more on the fixer-upper than you would have on a move-in ready home. Do you have the time and know-how to fix up a fixer-upper? If so, buying such a property can be a great way to get exactly what you want in a home while boosting its resale value. If not, you're better off buying a turnkey home, as having to hire contractors could negate any savings incurred by purchasing a fixer-upper. What are the neighborhood dynamics? Buying a home in an undesirable location of depriciating neighborhood is always a risky proposition, but this is especially true when buying a fixer-upper, as youare less likely to recoup your improvement expenses on a home in such a location or neighborhood.
Who are the working women in Canada's top 1%?
Even though working women are now more educated than working men, they are still outnumbered in top income groups, accounting for one in five workers in the top 1% in 2015. Research shows that characteristics such as education, work experience and occupation continue to leave a substantial portion of the overall gender earnings gap unexplained. Some analysts point to the underrepresentation of women in top earnings groups as a further factor contributing to the overall gap. This study provides the first gender-based analysis of workers in the top 1% in Canadathose employed with a total income of $270,900 or more, based on the 2016 Census of Population, and provides new information on the socio-economic characteristics of women who have broken through the glass ceiling. The results of this study will be updated as new information becomes available. Working women in the top 1% are younger and more educated than their male counterparts Working women in the top 1% in 2015 were relatively younger than their male counterparts, and had higher levels of education. Specifically, 74.2% of women had obtained a bachelors degree or more, compared with 70.0% of their male counterparts. Further, women were more likely than their male counterparts to have studied in fields such as health or related fields, social and behavioural sciences and law. Conversely, women in the top 1% were less likely than men to have studied architecture, engineering and related technologies and business, management and public administration.
Bank of Canada maintains overnight rate target at 1 ¾ per cent
The Bank of Canada today maintained its target for the overnight rate at 1 per cent. The Bank Rate is correspondingly 2 per cent and the deposit rate is 1 per cent. The global economic expansion continues to moderate, with growth forecast to slow to 3.4 per cent in 2019 from 3.7 per cent in 2018. In particular, growth in the United States remains solid but is expected to slow to a more sustainable pace through 2019. However, there are increasing signs that the US-China trade conflict is weighing on global demand and commodity prices. Global benchmark prices for oil have been about 25 per cent lower than assumed in the October Monetary Policy Report (MPR). The lower prices primarily reflect sustained increases in US oil supply and, more recently, increased worries about global demand. These worries among market participants have also been reflected in bond and equity markets. The drop in global oil prices has a material impact on the Canadian outlook, resulting in lower terms of trade and national income. As well, transportation constraints and rising production have combined to push up oil inventories in the west and exert even more downward pressure on Canadian benchmark prices. While price differentials have narrowed in recent weeks following announced mandatory production cuts in Alberta, investment in Canadas oil sector is projected to weaken further.