AGENT LICENSE ID
10505
BROKERAGE LICENSE ID
10505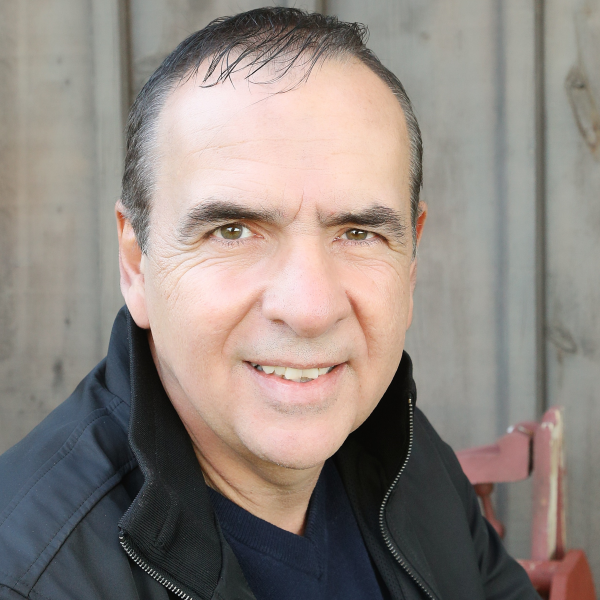 Lou Salvino
President
Address:
7500 Martin Grove Road, Unit 7, 2nd Floor, Vaughan, Ontario
BROWSE
PARTNERS
| Experienced | Professional | Personable |
For the financial support and consulting solutions you can rely on, more of today's smart consumers are choosing VERICO The Financial Forum Ltd. over any other financial services firm period. We are the only firm of our kind that works laterally with our clients every step of the way; if you want dedicated financial services designed to meet your mortgage lending and financing needs, trust VERICO The Financial Forum Ltd. To show you what we can do for you today.
visit our main website at www.thefinancialforum.ca
The Financial Solutions You Need
Headquartered in Vaughan (Woodbridge), Ontario and serving consumers throughout Ontario and Canada, VERICO The Financial Forum Ltd. was founded under the principle of offering our clients real-world solutions to all of their mortgage lending needs. We are not affiliated directly with any lending institution which enables us to provide our clients with a completely unbiased opinion as to which company offers the best products, services and rates to suit their particular needs and wants. Partner with us today and experience the difference quality and service can make for you.
Our Philosophy
Our team of experienced professionals strive to provide a higher level of service and support that our clients can't get anywhere else. We have the ability to customize our financial consultancy services to offer as much support as needed to ensure our clients' financial requirements are met and their expectations exceeded. VERICO The Financial Forum Ltd. offers the best value combined with the support of our creative minds to create a lending solution that will suit your needs. Contact us today for a free consultation and learn what we can do to help solve your mortgage lending needs.
VERICO The Financial Forum Ltd. showcases the best value for the money mortgage lending solutions specializing in residential, investment property, recreational property, lines of credit as well as first and second mortgages. We have been helping consumers since 1984, let us help you today!
Connect With Us
To learn more about VERICO The Financial Forum Ltd. and our world-class financial services consultation, contact us today and let one of our experienced professionals assist you and answer any questions you might have.
---
BLOG / NEWS Updates
Ready or Not?
Deciding whether to buy a fixer-upper or a move-in ready home isn't a question of which is better, but rather which makes the most sense for you. To help you figure that out, consider the following questions: What's your budget? Move-in ready homes typically cost most that fixer-uppers, as they done need work. Plus, there can be more competition for move-in ready homes, which further drive up the price. With lower asking prices and less competition, fixer uppers can be a great way to buy into a neighborhood you otherwise couldn't afford. What is the nature of work needed? Are the problems with the fixer-upper largely cosmetic, or are they significant, such as poor plumbing or wiring? If the work needed is significant, the high cost of improvements may mean you'll end up spending more on the fixer-upper than you would have on a move-in ready home. Do you have the time and know-how to fix up a fixer-upper? If so, buying such a property can be a great way to get exactly what you want in a home while boosting its resale value. If not, you're better off buying a turnkey home, as having to hire contractors could negate any savings incurred by purchasing a fixer-upper. What are the neighborhood dynamics? Buying a home in an undesirable location of depriciating neighborhood is always a risky proposition, but this is especially true when buying a fixer-upper, as youare less likely to recoup your improvement expenses on a home in such a location or neighborhood.
Bank of Canada maintains overnight rate target at 1 ¾ percent
The Bank of Canada today maintained its target for the overnight rate at 1 percent. The Bank Rate is correspondingly 2 percent and the deposit rate is 1 percent. The Banks October projection for global economic growth appears to be intact. There is nascent evidence that the global economy is stabilizing, with growth still expected to edge higher over the next couple of years. Financial markets have been supported by central bank actions and waning recession concerns, while being buffeted by news on the trade front. Indeed, ongoing trade conflicts and related uncertainty are still weighing on global economic activity, and remain the biggest source of risk to the outlook. In this context, commodity prices and the Canadian dollar have remained relatively stable. Growth in Canada slowed in the third quarter of 2019 to 1.3 percent, as expected. Consumer spending expanded moderately, underpinned by stronger wage growth. Housing investment was also a source of strength, supported by population growth and low mortgage rates. The Bank continues to monitor the evolution of financial vulnerabilities related to the household sector. As expected, exports contracted, driven by non-energy commodities. However, investment spending unexpectedly showed strong growth, notably in transportation equipment and engineering projects. The Bank will be assessing the extent to which this points to renewed momentum in investment. CPI inflation in Canada remains at target, and measures of core inflation are around 2 percent, consistent with an economy operating near capacity. Inflation will increase temporarily in the coming months due to year-over-year movements in gasoline prices. The Bank continues to expect inflation to track close to the 2 percent target over the next two years. Based on developments since October, Governing Council judges it appropriate to maintain the current level of the overnight rate target. Future interest rate decisions will be guided by the Banks continuing assessment of the adverse impact of trade conflicts against the sources of resilience in the Canadian economy notably consumer spending and housing activity. Fiscal policy developments will also figure into the Banks updated outlook in January.
Gross domestic product, income and expenditure, third quarter 2019
Real gross domestic product (GDP) grew 0.3%, following a 0.9% increase in the second quarter. Third quarter growth was led by higher business investment and increased household spending, boosting final domestic demand by 0.8%. Expressed at an annualized rate, real GDP advanced 1.3% in the third quarter. In comparison, real GDP in the United States grew 1.9%. Business investment rose 2.6% in the third quarter, the fastest pace since the fourth quarter of 2017. Growth in household spending accelerated to 0.4%, after rising 0.1% in the second quarter. These increases were moderated by a 0.4% decline in exports, while imports were flat. Non-farm business inventories were drawn down by $550 million in the third quarter, and the economy-wide stock-to-sales ratio hovered at 0.84. Cannabis inventories contributed to the $4.9 billion accumulation of farm inventories. Housing investment accelerates Housing investment rose 3.2%, the fastest pace since the first quarter of 2012. The increase was driven by both new home construction (+3.3%)mostly single-detached homes in Ontarioand higher ownership transfer costs (+8.7%) from increased resale activities in British Columbia and Ontario.