AGENT LICENSE ID
M16002553
BROKERAGE LICENSE ID
10349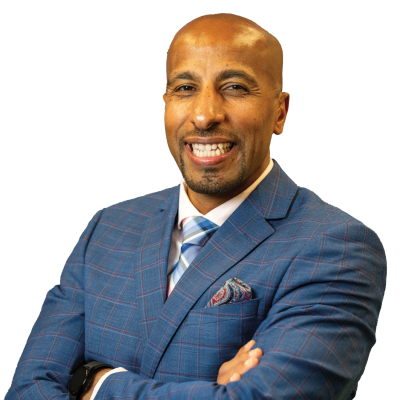 Leo Saleh
Mortgage Agent.
Address:
7676 Woodbine Avenue, Markham, Ontario
BROWSE
PARTNERS
Buying a home is one of the most exciting milestones of your life, especially when it's your first property! I'm here to help take the stress out of the homebuying and mortgage processes by navigating each step with you and answering all your questions along the way.
First, it's important for me to help you determine how much you can comfortably afford to spend on a home, taking into consideration such things as your current income and debt levels.
Next, we'll examine your credit to ensure you're a good candidate for a mortgage in the eyes of lenders.
When you're ready to buy a home – whether it's your first or fifth – I'll get multiple lenders competing for your business to ensure you're gaining access to the very best options available today. We'll also secure a rate hold so that you can head off house hunting without worrying about interest rates rising while you find your dream home.
I'll explain the top options to you in detail and help select the one that's best suited for your short- and long-term financial goals.
And if you're not quite ready to buy now, I can help set you on the right path to ensure you can become a homeowner soon. This may include setting a budget to help you save your 5% down payment or suggesting ways to boost your credit so you qualify for the very best mortgage product and rate catered to your unique needs. I'll build a custom solution just for you.
I look forward to helping make your homeownership dreams a reality.
---
BLOG / NEWS Updates
Bank of Canada maintains policy rate, continues forward guidance and current pace of quantitative easing
The Bank of Canada on September 8th held its target for the overnight rate at the effective lower bound of percent, with the Bank Rate at percent and the deposit rate at percent. The Bank is maintaining its extraordinary forward guidance on the path for the overnight rate. This is reinforced and supplemented by the Banks quantitative easing (QE) program, which is being maintained at a target pace of $2 billion per week. The global economic recovery continued through the second quarter, led by strong US growth, and had solid momentum heading into the third quarter. However, supply chain disruptions are restraining activity in some sectors and rising cases of COVID-19 in many regions pose a risk to the strength of the global recovery. Financial conditions remain highly accommodative. In Canada, GDP contracted by about 1 percent in the second quarter, weaker than anticipated in the Banks July Monetary Policy Report (MPR). This largely reflects a contraction in exports, due in part to supply chain disruptions, especially in the auto sector. Housing market activity pulled back from recent high levels, largely as expected. Consumption, business investment and government spending all contributed positively to growth, with domestic demand growing at more than 3 percent. Employment rebounded through June and July, with hard-to-distance sectors hiring as public health restrictions eased. This is reducing unevenness in the labour market, although considerable slack remains and some groups particularly low-wage workers are still disproportionately affected. The Bank continues to expect the economy to strengthen in the second half of 2021, although the fourth wave of COVID-19 infections and ongoing supply bottlenecks could weigh on the recovery. CPI inflation remains above 3 percent as expected, boosted by base-year effects, gasoline prices, and pandemic-related supply bottlenecks. These factors pushing up inflation are expected to be transitory, but their persistence and magnitude are uncertain and will be monitored closely. Wage increases have been moderate to date, and medium-term inflation expectations remain well-anchored. Core measures of inflation have risen, but by less than the CPI. The Governing Council judges that the Canadian economy still has considerable excess capacity, and that the recovery continues to require extraordinary monetary policy support. [The Bank of Canada] remains committed to holding the policy interest rate at the effective lower bound until economic slack is absorbed so that the 2 percent inflation target is sustainably achieved. In the Banks July projection, this happens in the second half of 2022. The Banks QE program continues to reinforce this commitment and keep interest rates low across the yield curve. Decisions regarding future adjustments to the pace of net bond purchases will be guided by Governing Councils ongoing assessment of the strength and durability of the recovery. [The Bank of Canada] will continue to provide the appropriate degree of monetary policy stimulus to support the recovery and achieve the inflation objective. Information note The next scheduled date for announcing the overnight rate target is October 27, 2021. The next full update of the Banks outlook for the economy and inflation, including risks to the projection, will be published in the MPR at the same time. Source: Bank of Canada
Ontario weighs down residential permits nationally
The total value of building permits in Canada decreased 3.9% to $9.9 billion in July. All provinces except British Columbia and Newfoundland and Labrador posted lower values, with the majority of the national decline reported in Alberta (-23.4%). Building permits fell 3.1% in the residential sector and 5.6% in the non-residential sector. On a constant dollar basis (2012=100), building permits fell 3.8% to $7.0 billion. Seven provinces reported declines in the residential sector, led by Ontario (-10.5%). Single-family permits fell 9.6% in July, with two provinces showing growth. Ontario (-9.1%) contributed the most to the decrease. Construction intentions for multi-family units rose 2.7% in July. British Columbia posted an increase of 55.1%, which was driven by high-valued condo projects in the city of Surrey. In contrast, Ontario reversed strong growth in June (+67.6%) and fell 11.7% in July due to fewer high-valued condo permits reported for the census metropolitan areas (CMA) of Hamilton and Guelph.