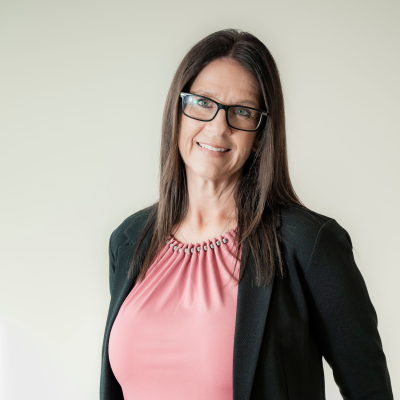 Terri Kettner
Mortgage Broker
Address:
10434 122 Avenue, Grande Prairie, Alberta
BROWSE
PARTNERS
I'm your local mortgage broker in the North! My official company address of the brokerage I'm signed up with is out of Burnaby but I live & work here in the Peace Region locally! I'm licenced to provide mortgage services throughout the province of BC & AB so if you live in or near Dawson Creek, Grande Prairie or live in Edmonton or Vancouver I can assist you! Shop for a home with confidence, get preapproved first!
One application, one credit check and I shop for the very best rates and terms available! I have access to over 30 lenders and mortgage rates can change daily so get your application in and have the rate held from 90-120 days!
Whether you are buying your first home or making a move to your next home I'm here to assist you with your mortgage needs. Fast pre-approvals, personal service, same day appointments or work with me remotely! Assisting clients in Dawson Creek, Fort St John, Chetwynd, Tumbler Ridge, Mackenzie, Prince George, Terrace, Kamloops, Grande Prairie, Edson, Beaverlodge, Whitecourt......
Do you need to refinance your home and use your equity? I have lenders offering amazing rates for refinancing, call me and let's chat! OAC, terms & conditions may apply.
Sometimes life happens and you find yourself in a credit situation where you may have a high amount of debt or you owe CRA for back taxes. We do have private lenders for those situations and depending on how much equity you have in your home this might be an option for you! Just call or email me for details.
If you already own a property and it's mortgage renewal time, make sure you give me a call before you sign the renewal from your current bank or lender. There is a good possibility that I can get you a better overall package when we consider term, rate, and early pay out penalties, my goal is to keep as much of your hard earned money in your pocket! We even have lenders that will switch you for no cost.
Are you thinking of buying an investment property? I can help you with that as well! We have lenders available that will mortgage more 'doors' than most big banks!
Mortgages, home equity/debt consolidation, refinancing, investment properties, new to Canada, mortgage plus improvements, private or 2nd mortgages - I'm here to help and answer any questions you may have!
Call me anytime 250-219-2323 or 780-518-7908 with any questions or to fill out an application over the phone. In person meetings are by appointment only because I work from my home office or work with me remotely!
#dawsoncreekmortgagebroker #grandeprairiemortgagebroker #fortstjohnmortgagebroker #realestate #mortgage #interestrates
---
BLOG / NEWS Updates
Now Offering Virtual Meetings!
My business is now virtual/remote only which means if my clients wish to meet face to face it will be by using Zoom, Skype, or other similar applications. We of course will continue to communicate over the phone/email/text which most of my clients for the last 5 years have been doing already. Please email terrik@paragonmortgage.ca to request an application or go to the Apply Now tab on this website to start an online application. Im based out of Grande Prairie, AB but am licensed for BC as well! #mortgages #mortgagebrokerdawsoncreek #mortgagebrokergrandeprairie #mortgagebrokerfortstjohn #firstimehomebuyer #realestate #lowinterestrates #verico #paragonmortgage
Mortgage Deferral Agreements and Their Impact
CMHCs Fall 2020 Residential Mortgage Industry Dashboard discusses mortgage deferral agreements and their impact. At the end of the second quarter, credit unions, mortgage finance companies (MFCs) and mortgage investment entities (MIEs) have allowed mortgage deferral agreements for about 6%, 7% and 7% of their respective residential mortgage portfolios. Chartered banks have allowed 16% of mortgages to go into deferral since the beginning of the pandemic. Of these, close to 2 out of 3 borrowers had resumed payments on their mortgages at the end of the third quarter of 2020. In the coming months, we could see higher delinquency rates if some borrowers are unable to resume their payments; these mortgages will have to be booked as arrears. These deferral agreements have affected financial institutions cash flows, with reductions of: 4% in scheduled mortgage payments 3% in non-scheduled payments (accelerated monthly payments and lump-sum payments) While remaining at low levels, mortgages in arrears (90 or more days delinquent) have increased slightly between the first and second quarters of 2020 from: 0.24% to 0.26%, on average, for chartered banks 0.23% to 0.25%, on average, for non-bank mortgage lenders We also observe an increase in early-stage delinquencies (31 to 59 days and 60 to 89 days), which suggests that arrears could continue on an upward trend. Source: CMHC
Bank of Canada will maintain current level of policy rate until inflation objective is achieved, continues its quantitative easing program
The Bank of Canada today maintained its target for the overnight rate at the effective lower bound of percent, with the Bank Rate at percent and the deposit rate at percent. The Bank is maintaining its extraordinary forward guidance, reinforced and supplemented by its quantitative easing (QE) program, which continues at its current pace of at least $4 billion per week. The rebound in the global and Canadian economies has unfolded largely as the Bank had anticipated in its October Monetary Policy Report (MPR). More recently, news on the development of effective vaccines is providing reassurance that the pandemic will end and more normal activities will resume, although the pace and breadth of the global rollout of vaccinations remain uncertain. Near term, new waves of infections are expected to set back recoveries in many parts of the world. Accommodative policy and financial conditions are continuing to provide support across most regions. Stronger demand is pushing up prices for most commodities, including oil. A broad-based decline in the US exchange rate has contributed to a further appreciation of the Canadian dollar.