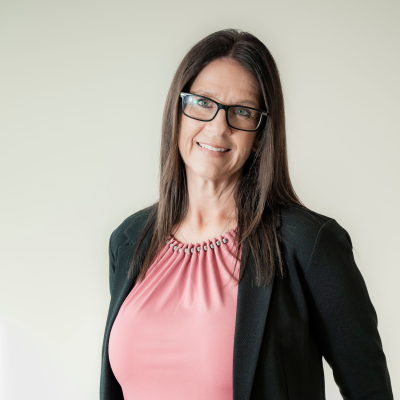 Terri Kettner
Mortgage Broker
Address:
8411 17A Street, Dawson Creek, British Columbia
BROWSE
PARTNERS
I'm your local mortgage broker in the North! My official company address of the brokerage I'm signed up with is out of Burnaby but I live & work here in the Peace Region locally! I'm licenced to provide mortgage services throughout the province of BC & AB so if you live in or near Dawson Creek, Grande Prairie or live in Edmonton or Vancouver I can assist you! Shop for a home with confidence, get preapproved first!
One application, one credit check and I shop for the very best rates and terms available! I have access to over 30 lenders and mortgage rates can change daily so get your application in and have the rate held from 90-120 days!
Whether you are buying your first home or making a move to your next home I'm here to assist you with your mortgage needs. Fast pre-approvals, personal service, same day appointments or work with me remotely! Assisting clients in Dawson Creek, Fort St John, Chetwynd, Tumbler Ridge, Mackenzie, Prince George, Terrace, Kamloops, Grande Prairie, Edson, Beaverlodge, Whitecourt......
Do you need to refinance your home and use your equity? I have lenders offering amazing rates for refinancing, call me and let's chat! OAC, terms & conditions may apply.
Sometimes life happens and you find yourself in a credit situation where you may have a high amount of debt or you owe CRA for back taxes. We do have private lenders for those situations and depending on how much equity you have in your home this might be an option for you! Just call or email me for details.
If you already own a property and it's mortgage renewal time, make sure you give me a call before you sign the renewal from your current bank or lender. There is a good possibility that I can get you a better overall package when we consider term, rate, and early pay out penalties, my goal is to keep as much of your hard earned money in your pocket! We even have lenders that will switch you for no cost.
Are you thinking of buying an investment property? I can help you with that as well! We have lenders available that will mortgage more 'doors' than most big banks!
Mortgages, home equity/debt consolidation, refinancing, investment properties, new to Canada, mortgage plus improvements, private or 2nd mortgages - I'm here to help and answer any questions you may have!
Call me anytime 250-219-2323 with any questions or to fill out an application over the phone. In person meetings are by appointment only because I work from my home office or work with me remotely!
#dawsoncreekmortgagebroker #grandeprairiemortgagebroker #fortstjohnmortgagebroker #realestate #mortgage #interestrates
---
BLOG / NEWS Updates
NOW LICENCED IN ALBERTA - OFFERING SERVICES IN GRANDE PRAIRIE & AREA
I am now licenced to offer mortgage services in Alberta and am still also licenced in BC. If you or anyone you know is purchasing a home, needing to renew or refinanceplease give me a call to discuss your mortgage options. I work from my home offices in both Dawson Creek and Grande Prairie, yes I live part time in both cities:) Work with me remotely or call to make an appointment to meet in person. You can reach me at 250-219-2323 by calling or texting or email me at tkettner47@gmail.com #grandeprairiemortgagebroker #grandeprairie #dawsoncreekmortgagebroker #dawsoncreek #fortstjohn #chetwynd #tumblerridge #edson #spiritriver #whitecourt
Bank of Canada maintains overnight rate target at 1 ¾ percent
The Bank of Canada today maintained its target for the overnight rate at 1 percent. The Bank Rate is correspondingly 2 percent and the deposit rate is 1 percent. The Banks October projection for global economic growth appears to be intact. There is nascent evidence that the global economy is stabilizing, with growth still expected to edge higher over the next couple of years. Financial markets have been supported by central bank actions and waning recession concerns, while being buffeted by news on the trade front. Indeed, ongoing trade conflicts and related uncertainty are still weighing on global economic activity, and remain the biggest source of risk to the outlook. In this context, commodity prices and the Canadian dollar have remained relatively stable. Growth in Canada slowed in the third quarter of 2019 to 1.3 percent, as expected. Consumer spending expanded moderately, underpinned by stronger wage growth. Housing investment was also a source of strength, supported by population growth and low mortgage rates. The Bank continues to monitor the evolution of financial vulnerabilities related to the household sector. As expected, exports contracted, driven by non-energy commodities. However, investment spending unexpectedly showed strong growth, notably in transportation equipment and engineering projects. The Bank will be assessing the extent to which this points to renewed momentum in investment. CPI inflation in Canada remains at target, and measures of core inflation are around 2 percent, consistent with an economy operating near capacity. Inflation will increase temporarily in the coming months due to year-over-year movements in gasoline prices. The Bank continues to expect inflation to track close to the 2 percent target over the next two years. Based on developments since October, Governing Council judges it appropriate to maintain the current level of the overnight rate target. Future interest rate decisions will be guided by the Banks continuing assessment of the adverse impact of trade conflicts against the sources of resilience in the Canadian economy notably consumer spending and housing activity. Fiscal policy developments will also figure into the Banks updated outlook in January.
Gross domestic product, income and expenditure, third quarter 2019
Real gross domestic product (GDP) grew 0.3%, following a 0.9% increase in the second quarter. Third quarter growth was led by higher business investment and increased household spending, boosting final domestic demand by 0.8%. Expressed at an annualized rate, real GDP advanced 1.3% in the third quarter. In comparison, real GDP in the United States grew 1.9%. Business investment rose 2.6% in the third quarter, the fastest pace since the fourth quarter of 2017. Growth in household spending accelerated to 0.4%, after rising 0.1% in the second quarter. These increases were moderated by a 0.4% decline in exports, while imports were flat. Non-farm business inventories were drawn down by $550 million in the third quarter, and the economy-wide stock-to-sales ratio hovered at 0.84. Cannabis inventories contributed to the $4.9 billion accumulation of farm inventories. Housing investment accelerates Housing investment rose 3.2%, the fastest pace since the first quarter of 2012. The increase was driven by both new home construction (+3.3%)mostly single-detached homes in Ontarioand higher ownership transfer costs (+8.7%) from increased resale activities in British Columbia and Ontario.