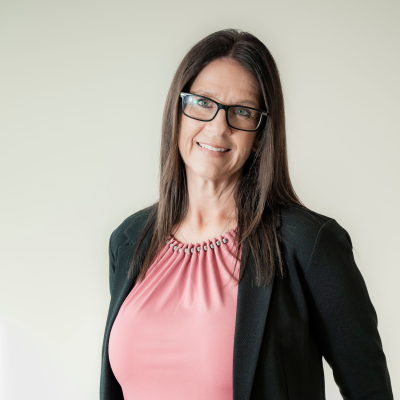 Terri Kettner
Mortgage Broker
Address:
10434 122 Avenue, Grande Prairie, Alberta
BROWSE
PARTNERS
I'm your local mortgage broker in the North! My official company address of the brokerage I'm signed up with is out of Burnaby but I live & work here in the Peace Region locally! I'm licenced to provide mortgage services throughout the province of BC & AB so if you live in or near Dawson Creek, Grande Prairie or live in Edmonton or Vancouver I can assist you! Shop for a home with confidence, get preapproved first!
One application, one credit check and I shop for the very best rates and terms available! I have access to over 30 lenders and mortgage rates can change daily so get your application in and have the rate held from 90-120 days!
Whether you are buying your first home or making a move to your next home I'm here to assist you with your mortgage needs. Fast pre-approvals, personal service, same day appointments or work with me remotely! Assisting clients in Dawson Creek, Fort St John, Chetwynd, Tumbler Ridge, Mackenzie, Prince George, Terrace, Kamloops, Grande Prairie, Edson, Beaverlodge, Whitecourt......
Do you need to refinance your home and use your equity? I have lenders offering amazing rates for refinancing, call me and let's chat! OAC, terms & conditions may apply.
Sometimes life happens and you find yourself in a credit situation where you may have a high amount of debt or you owe CRA for back taxes. We do have private lenders for those situations and depending on how much equity you have in your home this might be an option for you! Just call or email me for details.
If you already own a property and it's mortgage renewal time, make sure you give me a call before you sign the renewal from your current bank or lender. There is a good possibility that I can get you a better overall package when we consider term, rate, and early pay out penalties, my goal is to keep as much of your hard earned money in your pocket! We even have lenders that will switch you for no cost.
Are you thinking of buying an investment property? I can help you with that as well! We have lenders available that will mortgage more 'doors' than most big banks!
Mortgages, home equity/debt consolidation, refinancing, investment properties, new to Canada, mortgage plus improvements, private or 2nd mortgages - I'm here to help and answer any questions you may have!
Call me anytime 250-219-2323 or 780-518-7908 with any questions or to fill out an application over the phone. In person meetings are by appointment only because I work from my home office or work with me remotely!
#dawsoncreekmortgagebroker #grandeprairiemortgagebroker #fortstjohnmortgagebroker #realestate #mortgage #interestrates
---
BLOG / NEWS Updates
GRANDE PRAIRIE - PURCHASING - RENEWING - REFINANCING
Interest rates are amazing right now! If you are able to purchase its the time to do it! Working with a mortgage broker means we shop for the best rate/package for you with our lenders/banks! No need to wait a week for a bank appoinment we can start your application today. Another plus of working with a mortgage broker is you have our direct phone number and we DO answer our phones after hours and on weekends! Call today to discuss getting a mortgage to suite your needs! 780-518-7908 or terrik@paragonmortgage.ca #mortgagesgrandeprairie #lowinterestrates #realestate #Iworkforyou #purchase #refinance #renew
Canada: Residential sales reached a new record in September
Seasonally adjusted home sales rose 0.9% in September to a monthly record of 56,422 units. Sales in Ontario missed Augusts record by a hair due to a 5.3% monthly decline in Toronto. Records were nonetheless registered in Ottawa and Hamilton. In the Province of Quebec, sales were at a record level in the Quebec CMA and in Gatineau, and close to August records in Montreal. In B.C., transactions reached a record outside the three main markets of Vancouver, Fraser Valley and Victoria. There were also sales records in Nova Scotia and New Brunswick. The active-listings-to-sales ratio indicates that the Canadian home resale market was favorable to sellers in Ontario Quebec, the Maritimes Provinces and marginally so in B.C. The market was balanced in the four other provinces.
GRANDE PRAIRIE - PURCHASING - RENEWING - REFINANCING
Interest rates are amazing right now! If you are able to purchase its the time to do it! Working with a mortgage broker means we shop for the best rate/package for you with our lenders/banks! No need to wait a week for a bank appoinment we can start your application today. Another plus of working with a mortgage broker is you have our direct phone number and we DO answer our phones after hours and on weekends! Call today to discuss getting a mortgage to suite your needs! 780-518-7908 or terrik@paragonmortgage.ca #mortgagesgrandeprairie #lowinterestrates #realestate #Iworkforyou #purchase #refinance #renew