AGENT LICENSE ID
12406
BROKERAGE LICENSE ID
12406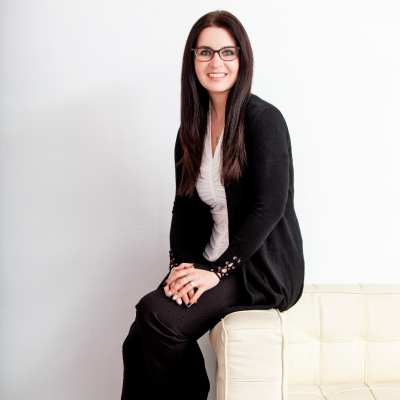 Rachael Beemer
PRINCIPAL BROKER
Address:
2140 Victoria Street, Stroud, Ontario
BROWSE
PARTNERS
Rachael's experience and knowledge are two key factors for clients who have switched their mortgages from their bank to My Better Mortgage™.
Her wide array of personal experiences assists her in resonating with a drastic range of circumstances. Rachael takes a personal interest in each and every client and goes above and beyond her job description to ensure that her clients are receiving the very best service and the most suitable mortgage product.
Rachael utilizes her experiences and community connections to ensure that every client's concerns are addressed and well taken care of.
Her focus is to help families become debt free and financially independent! Rachael is always available to her clients - the relationship doesn't end when your mortgage transaction closes. Rachael invests her heart into every client.

Call me for today's unpublished rate specials!!
---
BLOG / NEWS Updates
Teranet–National Bank National Composite House Price Index
In October the Teranet-National Bank National Composite House Price IndexTM began the fourth quarter with a dip of 0.1% from the month before. The final quarter of the year is typically slow for the index, and the monthly decline was in line with the average of the last 10 Octobers, in five of which the index retreated. In short, it is too soon to herald a downward trend on the national home resale market. Indeed, if seasonal pressure were removed (seasonal adjustment), October would have been the third consecutive month of an underlying uptrend. Pulling the composite down on the month were retreats in the indexes for Edmonton (-1.0%), Winnipeg (-0.4%), Toronto (-0.2%), Hamilton (-0.2%), Calgary (-0.1%) and Montreal (-0.1%). Pulling it up were Quebec City (0.1%), Vancouver (0.2%), Ottawa-Gatineau (0.2%), Victoria (0.7%) and Halifax (1.3%). For Vancouver it was a first monthly rise in 15 months, consistent with a strong revival of home sales since August. For Ottawa-Gatineau, October was the seventh consecutive monthly rise, for a cumulative surge of 9.8%. Victoria has also had a good run, with gains in six of the last seven months. For Halifax it was the 10th advance in 12 months. For Toronto, on the other hand, October ended a run of six monthly rises. Same story for the five-month runs of Montreal and Winnipeg. According to the most recent data, however, the resale market remains balanced in Toronto and favourable to sellers in Montreal.
Unemployment rate unchanged in October
Following two consecutive months of growth, employment held steady in October. The unemployment rate was unchanged at 5.5%. On a year-over-year basis, employment grew by 443,000 or 2.4%, driven by gains in full-time work. Over the same period, total hours worked were up 1.3%. In October, employment increased in British Columbia and Newfoundland and Labrador, and was little changed in the other provinces. Employment was down for men in the core working ages of 25 to 54, and grew for the population aged 55 and over. Employment declined in manufacturing and construction. At the same time, employment was up in public administration and in finance, insurance, real estate, rental and leasing. The number of self-employed workers decreased, while the number of employees in the public sector increased for the second consecutive month.