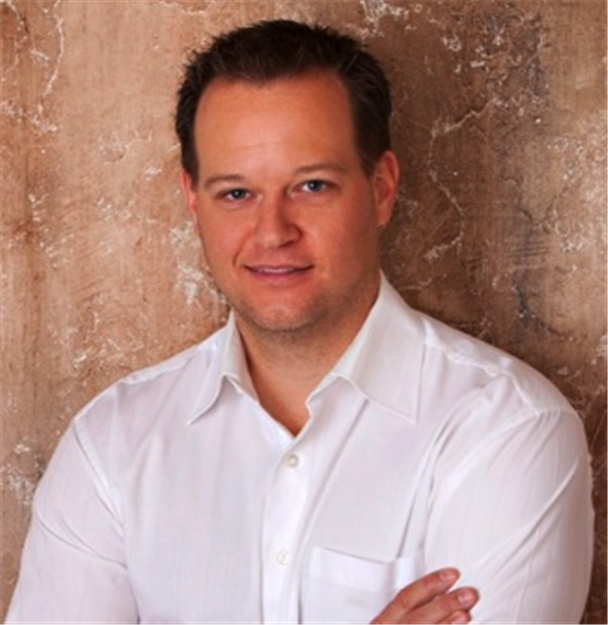 Cory McLean
Accredited Mortgage Professional
Address:
201, 704 5th Avenue South, Lethbridge, Alberta
BROWSE
PARTNERS
Long gone are the days of dealing with "my bank". Your bank has their bottom line as their number one priority, which is why many Canadians never see the best rate or most flexible mortgage with the lowest payout penalty. And never will you receive from your bank a concrete plan to pay your mortgage off sooner.

The mortgage process can be intimidating. Navigating amortization, compounding factor, pre-payment privileges, substantially different methods of payout penalty calculations and the cumbersome documentation process can have your head spinning. For 18 years I have been simplifying the process. I have helped over 3000 families enjoy a net savings of more than 3 Million Dollars.

I have access to mortgage products from multiple lenders, and I work with you to determine the best product that will fit your immediate financial needs and future goals. Mortgages are not created equally.

I am a member of the VERICO MORTGAGE BROKER NETWORK, 4 time winner of Canada's Mortgage Company of the year. Being part of Canada's largest Mortgage company allows for access to unbeatable pricing and technology, but being locally operated allows us to be personal and understand the local market and your needs. Never before has experience mattered so much. Mortgage rule changes, government intervention and shifting markets have made mortgages very complex.

I save you money by sourcing the best products at the best rates – not only on your first mortgage but through every subsequent renewal or additional purchase. So whether you're buying a home, renewing your mortgage, refinancing, renovating, investing, or consolidating your debts — I'm the Mortgage Planner who can help you get the right financing, from the right lender, at the right rate.
---
BLOG / NEWS Updates
I have only 3 days to get this done!
12 days into a 14 day financing condition I received a text from a Realtor... Can you take a call right now? That call was about a young client who had been pre-approved by her bank 3 months earlier yet when it came time to get the file completed they could not help her. 2 things were very alarming: 1) they had pre-approved her for nearly $100 000 more than she purchased the home for, 2) they had been avoiding her inquiries into why she was not hearing from them. I suppose there was one other thing that was a bit alarming, and that was the interest rate they had pre-approved her for and the fact that they didnt use the correct calculations on her CMHC insurance premiums. At the time this wasnt really an issue as there really wasnt an approval in place in the first place. Fast forward 3 days (yes we needed a short extension as there was no way to get the file completed in just the 2 days remaining on the original condition period) and the file was completed. The file required a lot of supporting documentation from the client in order for me to build a strong case for an approval. Working with a lender that was focused on finding solutions rather than working inside a small box of policies was going to be important. One of the very important things to understand in this industry is that mortgages are not created equally and that my relationships with lenders and underwriters play a significant role in getting files funded. As we get ready to enjoy Easter with friends and family I am humbled by the fact we were able to see this one through. We were able to get this young lady and her daughter into her home (she takes possession next week). We were able to satisfy the needs of a seller whom we dont even know, Realtors on both sides have a saved/completed deal, Solicitors on both sides have a file to work on. There are a lot of people involved in a transaction and when we can pull that together it is a wonderful feeling. If you are in a similar situation I would be honoured to help you and your family. I am days away from completing my 3000th mortgage and each one brings the sum of savings well north of 2 million dollars. P.S. We calculated her CMHC premium correctly, and I was able to secure a rate that was .55% lower than her original pre-approval. This is going to save her thousands of dollars over the life of he mortgage. What a great way to head into home ownership.
Bank of Canada maintains overnight rate target at 1 ¾ per cent
The Bank of Canada today maintained its target for the overnight rate at 1 per cent. The Bank Rate is correspondingly 2 per cent and the deposit rate is 1 per cent. The global economic expansion continues to moderate, with growth forecast to slow to 3.4 per cent in 2019 from 3.7 per cent in 2018. In particular, growth in the United States remains solid but is expected to slow to a more sustainable pace through 2019. However, there are increasing signs that the US-China trade conflict is weighing on global demand and commodity prices. Global benchmark prices for oil have been about 25 per cent lower than assumed in the October Monetary Policy Report (MPR). The lower prices primarily reflect sustained increases in US oil supply and, more recently, increased worries about global demand. These worries among market participants have also been reflected in bond and equity markets. The drop in global oil prices has a material impact on the Canadian outlook, resulting in lower terms of trade and national income. As well, transportation constraints and rising production have combined to push up oil inventories in the west and exert even more downward pressure on Canadian benchmark prices. While price differentials have narrowed in recent weeks following announced mandatory production cuts in Alberta, investment in Canadas oil sector is projected to weaken further.
Largest portions of household budgets go to shelter and transportation
Shelter remained the largest budget item for households in 2017, at 29.2% of their total consumption of goods and services. Spending on transportation, the second-largest expenditure category, accounted for 19.9% of total consumption, followed by food expenditures at 13.4%. Households spent an average of $18,637 on shelter, up 3.4% from 2016. Included in this total was an average of $16,846 paid for principal residence (which includes rent, mortgage payments, repairs and maintenance costs, property taxes and utilities) and an average of $1,791 for other accommodation, such as hotels and owned secondary residences. In 2017, two out of every three Canadian households owned their home, and more than half of homeowners had a mortgage. Homeowners with a mortgage spent an average of $25,904 on their principal residence, compared with $9,642 for homeowners without a mortgage and $13,499 for renters. Canadian households paid $12,707 for transportation in 2017, up 6.7% from 2016. They spent an average of $11,433 on private transportation, which includes the purchase of cars, trucks and vans, as well as their operating costs. Households, on average, spent $2,142 on gasoline and other fuels in 2017, up 9.8% from 2016, reflecting the 11.8% annual average increase in gasoline prices. Spending on public transportation, which covers public transit, taxis, intercity buses, trains and air fares, remained relatively unchanged at $1,274. In 2017, 84.0% of households owned or leased a vehicle. Vehicle ownership was highest in rural areas (94.9%) and lowest in cities with a population of at least one million residents (79.0%).