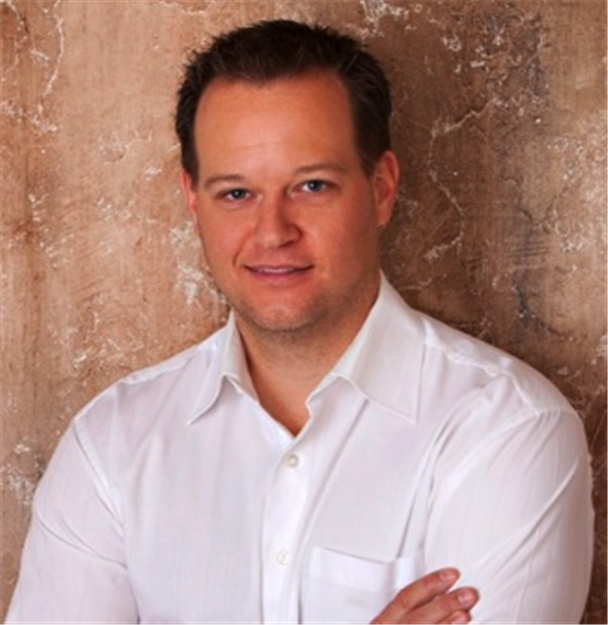 Cory McLean
Accredited Mortgage Professional
Address:
201, 704 5th Avenue South, Lethbridge, Alberta
BROWSE
PARTNERS
The mortgage process can be intimidating. Navigating amortization, compounding factor, pre-payment privileges, substantially different methods of payout penalty calculations and the cumbersome documentation process can have your head spinning. For 18 years I have been simplifying the process. I have helped over 3000 families enjoy a net savings of more than 3 Million Dollars.

I have access to mortgage products from multiple lenders, and I work with you to determine the best product that will fit your immediate financial needs and future goals. Mortgages are not created equally.

I am a member of the VERICO MORTGAGE BROKER NETWORK, 5 time winner of Canada's Mortgage Company of the year. Being part of Canada's largest Mortgage company allows for access to unbeatable pricing and technology, but being locally operated allows us to be personal and understand the local market and your needs. Never before has experience mattered so much. Mortgage rule changes, government intervention and shifting markets have made mortgages very complex.

I save you money by sourcing the best products at the best rates – not only on your first mortgage but through every subsequent renewal or additional purchase. So whether you're buying a home, renewing your mortgage, refinancing, renovating, investing, or consolidating your debts — I'm the Mortgage Planner who can help you get the right financing, from the right lender, at the right rate.
---
BLOG / NEWS Updates
I have only 3 days to get this done!
12 days into a 14 day financing condition I received a text from a Realtor... Can you take a call right now? That call was about a young client who had been pre-approved by her bank 3 months earlier yet when it came time to get the file completed they could not help her. 2 things were very alarming: 1) they had pre-approved her for nearly $100 000 more than she purchased the home for, 2) they had been avoiding her inquiries into why she was not hearing from them. I suppose there was one other thing that was a bit alarming, and that was the interest rate they had pre-approved her for and the fact that they didnt use the correct calculations on her CMHC insurance premiums. At the time this wasnt really an issue as there really wasnt an approval in place in the first place. Fast forward 3 days (yes we needed a short extension as there was no way to get the file completed in just the 2 days remaining on the original condition period) and the file was completed. The file required a lot of supporting documentation from the client in order for me to build a strong case for an approval. Working with a lender that was focused on finding solutions rather than working inside a small box of policies was going to be important. One of the very important things to understand in this industry is that mortgages are not created equally and that my relationships with lenders and underwriters play a significant role in getting files funded. As we get ready to enjoy Easter with friends and family I am humbled by the fact we were able to see this one through. We were able to get this young lady and her daughter into her home (she takes possession next week). We were able to satisfy the needs of a seller whom we dont even know, Realtors on both sides have a saved/completed deal, Solicitors on both sides have a file to work on. There are a lot of people involved in a transaction and when we can pull that together it is a wonderful feeling. If you are in a similar situation I would be honoured to help you and your family. I am days away from completing my 3000th mortgage and each one brings the sum of savings well north of 2 million dollars. P.S. We calculated her CMHC premium correctly, and I was able to secure a rate that was .55% lower than her original pre-approval. This is going to save her thousands of dollars over the life of he mortgage. What a great way to head into home ownership.
Canada: Residential sales reached a new record in September
Seasonally adjusted home sales rose 0.9% in September to a monthly record of 56,422 units. Sales in Ontario missed Augusts record by a hair due to a 5.3% monthly decline in Toronto. Records were nonetheless registered in Ottawa and Hamilton. In the Province of Quebec, sales were at a record level in the Quebec CMA and in Gatineau, and close to August records in Montreal. In B.C., transactions reached a record outside the three main markets of Vancouver, Fraser Valley and Victoria. There were also sales records in Nova Scotia and New Brunswick. The active-listings-to-sales ratio indicates that the Canadian home resale market was favorable to sellers in Ontario Quebec, the Maritimes Provinces and marginally so in B.C. The market was balanced in the four other provinces.
PROMISES, PROMISES AND MORE PROMISES
Canadas Parliament re-convened today with a ceremonial Speech from the Throne delivered by the Governor General. Canadas continued response to the COVID-19 pandemic took centre-stage, while providing a lens for a plethora of broader promises: an extension of the wage subsidy, expanded employment insurance, investments in childcare, reaffirmed commitments to universal pharmacare, and green infrastructure investments among many others. Given the exhaustive list of priorities, this Speech is unlikely to bring the minority government down as it provides plenty of hooks for negotiations in the lead-up to a Fall update where details will be laid out. It clearly signals more fiscal spending ahead for Canada leaving the question not if but how much. But this was largely channeled ahead, so the market reaction has been mutedor more likely, it is eclipsed by broader US and global developments. There is little beyond lip service by way of fiscal restraint. This will be left to the Finance Minister to make inevitable trade-offs in her first budget this Fall, particularly as she may need to reserve some firepower for second waves. Source: Scotiabank https://www.scotiabank.com/ca/en/about/economics/economics-publications/post.other-publications.fiscal-policy.fiscal-pulse.federal.federal-budget-analysis.federal-throne-speech--september-23--2020-.html