BROKERAGE LICENSE ID
x026191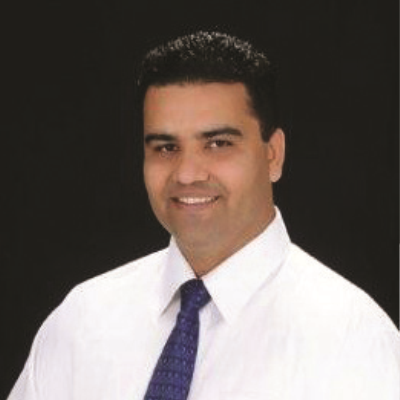 Anokh Lally
Mortgage Broker
Address:
2183 240 Street , Langley, British Columbia
Complete Mortgage Services is one of Canada's premier mortgage companies. Our mortgage professionals and management team through knowledge & experience have extensive backgrounds in all types of financing and pride themselves on delivering exceptional financial service.
With over 30 years experience, our primary mandate is to obtain the Complete mortgage solution for each one of our clients. We treat every mortgage solution as if we were building a foundation for you – the solution we recommend will be designed for you specifically; carefully selected to meet your needs.
Last year alone our consultants helped thousands of people obtain, renew or refinance a mortgage. We are experienced, trained licensed mortgage consultants and active members in our local communities and industry associations.
After all, mortgage financing is one of the biggest financial decisions you may ever make. And with so many choices available in today's marketplace, a Complete mortgage plan can assist you in reaching your financial goals and becoming mortgage free with ease!
---
BLOG / NEWS Updates
Record December caps record year for Canadian home sales
Statistics released today by the Canadian Real Estate Association (CREA) show national home sales set another all-time record in December 2020. Home sales recorded over Canadian MLS Systems jumped by 7.2% between November and December to set another new all-time record. Seasonally adjusted activity was running at an annualized pace of 714,516 units in December 2020 the first time on record that monthly sales at seasonally adjusted annual rates have ever topped the 700,000 mark. The month-over-month increase in national sales activity from November to December was driven by gains of more than 20% in the Greater Toronto Area (GTA) and Greater Vancouver. Actual (not seasonally adjusted) sales activity posted a 47.2% y-o-y gain in December the largest year-over-year increase in monthly sales in 11 years. It was a new record for the month of December by a margin of more than 12,000 transactions. For the sixth straight month, sales activity was up in almost all Canadian housing markets compared to the same month in 2019. For 2020 as a whole, some 551,392 homes traded hands over Canadian MLS Systems a new annual record. This is an increase of 12.6% from 2019 and stood 2.3% above the previous record set back in 2016.
Mortgage Deferral Agreements and Their Impact
CMHCs Fall 2020 Residential Mortgage Industry Dashboard discusses mortgage deferral agreements and their impact. At the end of the second quarter, credit unions, mortgage finance companies (MFCs) and mortgage investment entities (MIEs) have allowed mortgage deferral agreements for about 6%, 7% and 7% of their respective residential mortgage portfolios. Chartered banks have allowed 16% of mortgages to go into deferral since the beginning of the pandemic. Of these, close to 2 out of 3 borrowers had resumed payments on their mortgages at the end of the third quarter of 2020. In the coming months, we could see higher delinquency rates if some borrowers are unable to resume their payments; these mortgages will have to be booked as arrears. These deferral agreements have affected financial institutions cash flows, with reductions of: 4% in scheduled mortgage payments 3% in non-scheduled payments (accelerated monthly payments and lump-sum payments) While remaining at low levels, mortgages in arrears (90 or more days delinquent) have increased slightly between the first and second quarters of 2020 from: 0.24% to 0.26%, on average, for chartered banks 0.23% to 0.25%, on average, for non-bank mortgage lenders We also observe an increase in early-stage delinquencies (31 to 59 days and 60 to 89 days), which suggests that arrears could continue on an upward trend. Source: CMHC