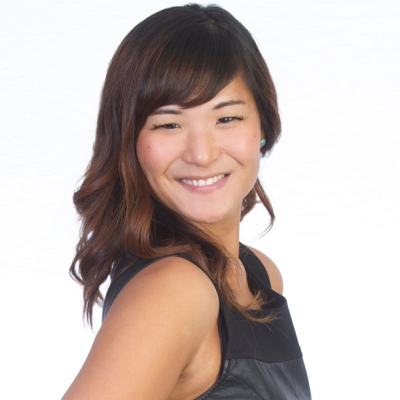 Minn Coates
Mortgage Consultant
Address:
10654 82 Ave NW, #123, Edmonton, Alberta
Felicia S
I started working with Minn in September 2015. she helped me with her expertise as a mortgage specialist to make a responsible financial decision. She was always positive, calm and proactive. Her amazing customer service skills and hard work helped to get my mortgage approved. Minn is extremely knowledgeable about mortgages and keeps you well informed at all times. I am proud to call her a friend after having used her as my mortgage specialist. Keep up the good work. Today i am a proud homeowner because of your extraordinary work, you rock Minn.
Alaina Pascoe
Minn is stellar. She was kind, diligent, personable. She definitely knows the science of the mortgage and I would use her again in an instant.
Ragni M
We started looking at houses earlier in 2015. Our realtor referred us to Minn for mortgage consultation as it was going to be our first home purchase. We spoke with Minn but, then decided we weren't ready to buy yet. She told us to contact her whenever we were in the market again so, earlier this year when we were ready we decided to give her a call; to our surprise she remember exactly who we were. We had lots of questions and concerns but, Minn was really patient with us. She explained every detail and process to us. She was really supportive and reassuring throughout the process. If anyone is shopping for homes and needs an awesome, supportive mortgage advisor, we most definitely recommend Minn Coates. She goes above and beyond expectations. Thank you so much Minn we truly appreciate everything. Sameer & Ragni
Jackie C
Minn worked really hard for us and did a great job! She was responsive, understood our needs and was reliable. I would recommend her to anyone looking for a mortgage.
Patrick L
Minn Coates is awesome! We had an incredible experience working with her at Mortgage Tailors. Her knowledge, skills, customer service, and friendliness made the whole process nothing but pleasurable. It was really great working with you. Thank you:=))
David F
Working with Minn has been a pleasure. She is prompt in her responses and exhibits a high degree of professionalism. Our mutual clients have praised her great service and diligence. She has become a valuable business associate and I have no hesitation recommending her in the future.
Grace H
Me and my husband are first time home buyers and contacted Minn to represent us. She has taken such amazing care of us! She is super patient, an excellent communicator, very knowledgeable and extremely positive and upbeat. She has gone out of her way to make us feel comfortable, to guide us and has even made everything possible via email in regards to our busy schedules. I would definitely recommend her to everyone who is looking to purchase a home. She is dedicated, driven and a super hard worker which is amazing. Minn is AWESOME!
Blake T
Myself And my wife are first time home buyers, saying that we knew very little about buying a home and everything that comes with it.... that's where Minn Coates came to the rescue!! Minn is trustworthy, respectful, very organized, super up beat. Minn is an all around professional at what she does and how she does it. She made buying our first home stress free, she was on top of everything even before it had to be done. Minn is on a whole different level of awesome-ness!!! Thank you Minn Coates.
Jordan T
Minn was nothing short of exceptional in helping me through with my mortgage. She gave me all the facts, worked hard for the best rate, and was always looking out for my best interests. I would encourage everyone to reach out to her as she will work wonders for you!
Dale P
I have worked with multiple brokers over the years and I can say all of them provided the service but I have never been WOW'd. Minn has been the best mortgage broker I've ever worked with. She was available during the entire process! VERY quick to respond and assist, ALWAYS polite and cheery, extremely supportive and continually provided step by step guidance the entire time. She encompasses what a true professional in her field should be!