AGENT LICENSE ID
M08001086
BROKERAGE LICENSE ID
10125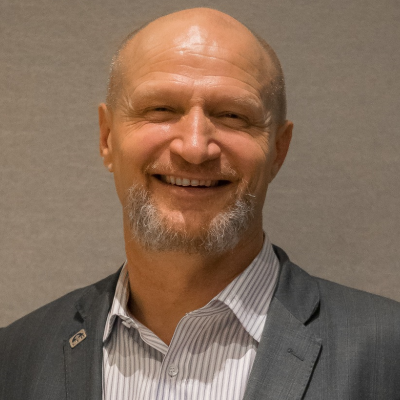 ARPAD KOMJATHY
Principal Broker
Address:
150 Consumers Rd, Suite 308, Toronto, Ontario
M. Wilson, Toronto, Ontario
TESTIMONIAL: I am very pleased with the service that Arpad provided for my mortgage approval. I am more than happy to recommend anyone who is in need of your services. I am extremely impressed with your quick response to any questions or concerns that I may have had during this process. I also appreciate the fact you keep me abreast of the mortgage news via newsletters, and even the sticky page of my new address that I received in the mail from your office, for easier change of address to my contacts.
G. & K. Vigneri, Mississauga, Ontario
TESTIMONIAL: I have dealt with a number of financial professionals, and Arpad stands out a number of ways amongst them. He was quick in his responses whenever I had an enquiry: this is important when time is of the essence. The information he provided was straight to the point and focused on the heart of the matter: this comes handy when dealing with complex issues, such as finance. His expertise coupled with his communication practices made all the difference to us.
Carol A., Keswick, Ontario
TESTIMONIAL: I have been using Arpad's services for the past 3+ years. He manages investments and a TFSA for me. His suggestion to meet in person to review my portfolio once a year is something that I am sure not every financial manager/company does but the personal touch shows me that he appreciates the business and understands his responsibility to his clients. The responses from him and Tamara, Office Coordinator to my queries is always very prompt so you are not left hanging waiting for them to get back to you. All in all I am very happy to recommend his services.
Marcelle Turenne, Toronto, Ontario
TESTIMONIAL: Arpad was introduced to me thru my realtor as I needed a mortgage. He was very professional and easy to approach. I instantly felt comfortable with him. This was my first mortgage and it was nice to be with someone you felt confident with. Arpad worked with me for best possible rate and a payment plan that suited me. I had my RRSP's with a major bank. As Arpad is a financial planner as well - I decided to switch over from the bank to Arpad and have everything with one person. I have been very pleased. Whenever I had a question or require a meeting, Arpad always answers you promptly. He also worked out my long term goals on paper so that I knew exactly where I was and where I want to go with regards to financial goals and retirement. I have since introduced Arpad to family and friends and both have reported back to me that they are very satisfied. Enjoyed meeting Arpad and feel certain in achieving their financial goals with the help of Arpad.
Kate Brascoupe, Toronto, Ontario
TESTIMONIAL: As new homebuyers, my common-law-husband and I were referred to Arpad from our real estate agent. Arpad was informative, friendly and very patient, teaching us all about mortgages and getting us the best rate possible, which was a better rate than our friends who went to their local bank. We were so pleased with our first experience with Arpad, we went back to him for our life insurance policies, and will 100% use him in the future for any financial planning, mortgages and/or insurance.
Linh Padrum, Toronto, Ontario
TESTIMONIAL: As Arpad client for over five years, we are very happy to work with Arpad as our financial advisor. His experience, knowledge is outstanding. He always keeps us up to date about our investments and home mortgage. He can always be reached and provide a prompt response when we need him. We would recommend him to our friends or relatives.
Mollen Veloso, Pickering, Ontario
TESTIMONIAL: Before Arpad, we really took the time to look for a Financial Planner who we can really work with to achieve our financial goal. Arpad painstakingly explains the things we need to understand, and as forthcoming as he is, we know that we won't be kept in the dark. We've been dealing with Arpad for 5+ years now and so far my husband and I are glad when we did switch. From our mortgage to our investments, Arpad has been a great help and resource especially to people like us who barely have time to keep track of the ever-changing market...I'll leave the worrying part to his capable hands so we, his clients, can sleep through the night :).
Joseph Sajkovics, Keswick, Ontario
TESTIMONIAL: My experience with Arpad has been both gratifying and rewarding. I have known him for many years now and consider him a good friend as well as being an excellent financial advisor. Arpad has kept me well informed regarding current trends in both the economic and the financial worlds. Using email and letters sent to me on a frequent basis, he has provided me the necessary information that I can use in case I need to make changes to my investment portfolio. At least once a year we would meet to discuss any changes that might be beneficial to me and these changes have always turned out to be positive for me. Arpad and his staff are true professionals. They care about their clients and will go out of their way to make sure their clients are satisfied and financially secure.
Guy Reichard, Richmond Hill, Ontario
TESTIMONIAL: My wife and I have been working with Arpad for nearly 5 years. He's helped us with everything from getting us a fantastic mortgage and line of credit, to life insurance to investment counsel and advice. As far as a professional goes, he meets all the criteria but that isn't why we chose to work with him. We work with him because we liked him and trusted him from the moment we met when he listened to us and analyzed our financial situation and showed us a variety of options we could consider. He's kind, authentic, patient and generous with his time and wisdom and we always got the sense that he wants what's truly best for us. In today's day and age that is such a rare find and a reminder that there are still good people out there who make you feel good for giving them your business. We often recommend Arpad to our family and friends and we always get thanked by both them and Arpad for the referral. To Arpad – please keep up the great work and stay in business as long as we do so we can always have you to count on.
S. MacDonald, Toronto, Ontario
TESTIMONIAL: Working with Arpad Komjathy and his team has actually been life changing for me! I am so sincerely grateful for how Arpad has changed the quality of my life. As an executive close to retirement age, I had been wrestling with significant financial security issues up until a year or two ago. I had been seriously worried about my upcoming retirement and how I would fund the basics of life. Then I met Arpad. He made a plan custom tailored to my individual circumstances and I have been following that plan step by step. Today, thanks to Arpad, I have been able to purchase a home and am well on my way to erasing my retirement financial worries! Thanks Arpad and team!
Alex M., Ottawa, Ontario
TESTIMONIAL: I was very pleased with the deal I was able to get on my mortgage and was actually surprised by how smooth the process could be. Arpad used his expertise in mortgages, as well as financial planning more broadly, to get me an affordable deal that allowed me to purchase a great property. Arpad and his staff were prompt at responding to my questions and patiently took the time to make sure I fully understood what was happening at each stage of the process, which was particularly important for me as a first time home buyer. I look forward to relying on Arpad's services in the future and would highly recommend him to others.