AGENT LICENSE ID
10194
BROKERAGE LICENSE ID
10194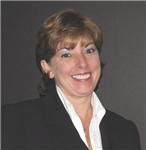 Barb Podger
Mortgage Agent
Address:
5-1253 Silvan Forest Drive, Burlington, Ontario
Gail Lancaster
Barb, Thankyou so much for your excellent service. You not only helped us remortage but you expedited the entire procees by taking care of everything for us. I will strongly recommend you to family and friends Barb also went above and beyond the call of duty by helping me get my mortgage paid for when my husband passed away after a brief illness. Thanks for suggesting the mortgage insurance Thanks again Gail Lancaster
S Emerson
Barb is a miracle worker! She helped us through a tough financial situation last year and continued to work with us to get us into the best position possible for this year! She has now secured us an amazing mortgage package that we never would have managed on our own! In accomplishing what we thought was the impossible, Barb has made our financial future a much more manageable one!! Barb's best qualities are always being available to you, listening, and performing for individual needs. She has taken care of our needs, both short term and long term, beyond our expectations! We can't thank Barb enough for all the help she has been and especially for what she has accomplished for us!
Dominic Baranski
Barb is an outstanding person to do business with. She goes above and beyond the call of duty to truly take care of her clients and deliver outstanding results. She is on time and keeps you in the loop the entire way to the finish line. She won't rest until you're completely satisfied with the results! I highly recommend Barb's work and would call her again.