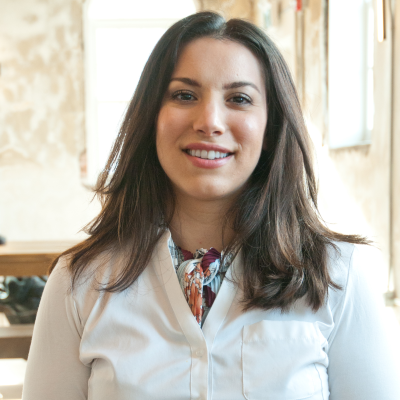 Gina Cherney
Mortgage Associate
Address:
Greens on Gardiner, Regina , Saskatchewan
Hello my name is Gina Cherney, with over 10 years of working in the financial industry, I have the skills and experience to provide customized advice. I have a passion in helping clients achieve their homeownership goals.I believe in the importance of building client relationships by educating and guiding them through the home buying process.
As a Mortgage Professional I have access to the best rates and mortgage products in the industry, but above all, I put my time and energy into choosing the best mortgage option based on the unique needs of the client.
If you are buying a home for the first time or already in the market and looking for the best tools to leverage your investment, call me today to see how I can assist you.
Using a Mortgage Professional is the most cost effective way to access the highest level of expertise!
---
BLOG / NEWS Updates
Almost no annual growth for national HPI
The national HPI has grown at a below-inflation rate of 0.5% over the last 12 months, the smallest gain since November 2009. Moreover, the fact that monthly gains are reported for May and June does not mean that the market recently turned the corner. These two months typically register the strongest growth rates in a year. Indeed, the two latest rises were among the weakest in history for months of May and June. If seasonally adjusted, the national HPI would been down in both months this year. However, the weakness is not regionally broad-based. The national HPI was dragged down by 12-month home price declines in Western Canada metropolitan areas (Vancouver, Calgary, Edmonton and Winnipeg) and a tiny increase in Victoria. In Central Canada and in the East, home price growth ranges from decent to strong (left chart). This is consistent with the state of home resale markets. For example, the Vancouver market turned favorable to buyers at the end of last year, while the Toronto market remained balanced and Montreal's market has never been this tight since 2005. That being said, a rebound in home sales recently occurred in Canada which was also felt in the largest Western metropolitan areas. This should help limit home-price deflation in these areas. The Teranet–National Bank Composite National House Price Index increased 0.8% in June, a second gain in a row after an eight-month string without a rise. Highlights: On a monthly basis, the index rose in 8 of the 11 markets covered: Winnipeg (0.1%), Quebec City (0.3%), Montreal (0.8%), Toronto (1.3%), Halifax (1.5%), Hamilton (+1.6%), Victoria (+2.1%) and Ottawa-Gatineau (+2.2%). The index was down in Calgary (-0.1%) and Vancouver (-0.3%), and flat in Edmonton. From June 2018 to June 2019, the Composite index rose 0.5%, the smallest 12-month gain in ten years. The HPI declined in Vancouver (-4.9%), Calgary (-3.8%), Edmonton (-2.6%) and Winnipeg (-0.4%). It was up in Victoria (0.3%), Quebec City (1.5%), Halifax (2.7%), Toronto (2.8%), Hamilton (4.8%), Montreal (5.4%) and Ottawa-Gatineau (6.3%). Source: National Bank Financial Markets; Marc Pinsonneault
NORTHERN STAR (FOR NOW...)
In contrast to the US, Canadian growth is accelerating sharply going into the second quarter, following a solid gain in domestic demand to start the year. Fast, and accelerating, population growth, and remarkably strong employment growth are providing a solid underpinning to consumer spending and the housing market. Positive export data suggest that the ongoing strength in domestic demand will be buttressed by net exports in the second quarter, and possibly beyond. Canadian inflation is at the Bank of Canadas target, in sharp contrast to the US, where it has moved away from the Feds objective. This gives the BoC room to keep rates on hold if inflation remains on target. Downside risks remain important and are all linked to US-centric developments, with worries about US trade policy ongoing despite the pause with China. Recent Canadian developments stand in sharp contrast to events in much of the rest of the world. Whereas US growth is clearly decelerating, Canadian growth is on an upswing, with recent indicators pointing to a very sharp rebound from a somewhat sluggish start to the year. Canadians appear to be, for the time being, largely insulated from the broader malaise facing the global economy as consumer and business confidence has improved sharply in recent quarters, owing to strong sales and job creation. While there are a number of factors suggesting that the growth rebound observed will persist through 2020, there is a risk that a divergence between Canadian and US outcomes may not last. Source: Scotiabank Economics