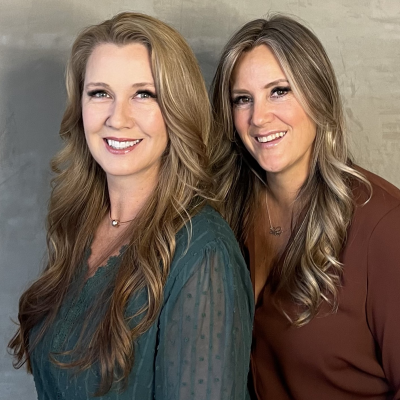 Lawless Brown Mortgage Team
Mortgage Professionals
Address:
4462 West Saanich Road, Victoria, British Columbia
A little bit about us...
Back in 1993 after too many years of snow and sub-zero temperatures in Northern Ontario, Krista made the move to beautiful BC and began working in the restaurant industry while attending Camosun College.
Again in 1993 after many trips to Australia, New Zealand, Fiji, Mexico and so on Sherri decided that she should settle back down to work, plan and pay for her next adventure.
In 1994 we found ourselves working together at a local restaurant becoming fast friends. Much history and many stories were made throughout those four years and even after we parted ways work wise, the friendship remained strong.
After many years, we have chosen to work together again, this time as mortgage brokers. Working as Lawless~Brown Mortgage Team under Mortgage Depot Compass we strive to provide our clients with the best customer service and products available. We will make the mortgage process as comfortable and stress free as possible and while professionalism and privacy are top priority, having our clients feel as they are among friends throughout the process is also important to us.
With access to over 30 lenders and 200 products, we will find the best rate and product for your specific situation.
We have a unique management system customized to support you throughout the life of your mortgage. Together we will create a strategy to pay down your mortgage as quickly as is comfortable for you.
Our services do not end when your mortgage funds, annually we will touch base to review and maintain the management of your mortgage. We provide client information to keep tabs on Bank of Canada Trends, Market Conditions and Current Prime Rate. We will keep you informed of any imminent changes that will affect your mortgage.
Whether or not you have already spoken to someone about your mortgage financing, don't you owe it to yourself to see how our management system can save you thousands of dollars in interest?
We look forward to working with you,
Krista and Sherri