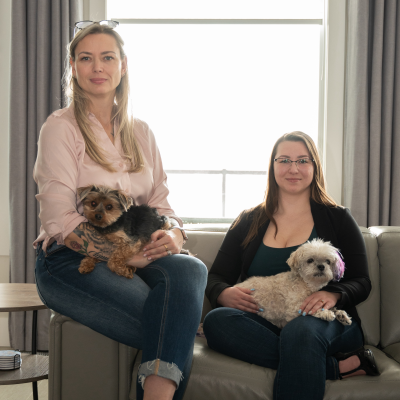 Lisa McInnes
Mortgage Broker
Address:
310, 849 Premier Way, Sherwood Park, Alberta
BROWSE
PARTNERS
Hi, I'm Lisa. I'm focused on helping ensure you have the right mortgage financing in place at all times to maximize your hard-earned money regardless of which life stage you're in – from first-time homebuyer to retiree and everything in between.
I'm passionate about providing you with the very best advice based on your unique needs, and ensuring you receive stellar customer service to simplify the mortgage process and make it as stress-free as possible.
I began brokering in 2009 after experiencing a traumatic incident with a big bank that left my family vulnerable. I ended up working with a mortgage broker/friend who was able to fix our problems. This inspired me to also want to help others with their mortgage needs in a way that would always put them in the best possible situation.
I specialize in getting the lenders competing for your business on your very first mortgage as well as again when you're approaching your renewal date. I can also help you access home equity through a refinance or home equity line of credit – to free up cashflow, pay off debt, renovate your home, buy an investment property, send kids to school or find added funds for whatever you need.
Because of my keen eye for detail and drive to always ensure I have the most streamlined systems in place at all times, I also enjoy guiding brokers in implementing best practices to improve their businesses. And when it comes to brand new brokers to the industry, I take pleasure in mentoring and coaching them to ensure they have the support they need to help guide clients in the right direction as well.
Have questions about your mortgage options? Answers are just a phone call or email away!