AGENT LICENSE ID
M12001588
BROKERAGE LICENSE ID
12257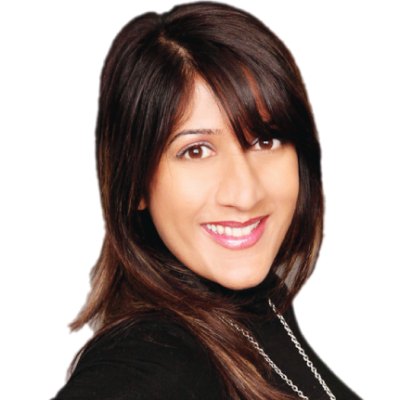 Pamela Verma
Mortgage Broker
Address:
603 Millway Avenue Unit 22, Concord, Ontario
BROWSE
PARTNERS
Rassuli Messer
I am so lucky to have found Pamela Verma. I recently refinanced my mortgage through Pamela. She was awesome. What I liked best about her is that you actually speak directly with pamela not with an assistant. She answered EVERY question I had in a timely fashion. She returned my calls the day I called her. She truly is the best. I have worked with many lenders and I have never experienced the type of customer service that Pamela provided to me. She kept me apprised of every detail the whole way through the loan process. She was able to get my refinance done in three weeks. She is my lender for life!
James Oteng
If you are looking for someone you can really trust to help you get your first house or second house please don't look further just call Pamela my family and friends were glad to have met her very friendly respectful and knowledgeable, and most importantly honest.
Cecy Tripp
My husband and I had the pleasure of meeting Pamela Verma when we were looking to purchase our first home. As a first time buyers, we had no knowledge of how the market and process worked, but thankfully, we were in Pamela's hands whom made everything soo smooth and easy, not only she explained to us every single step but her professionalism and tenacity were the keys for a great experience. I could not say enough wonderful words about Pamela. We are now living in our new lovely home and we thank her for always giving her 150% at all times. That is how Pamela is, she does not only go to her 100%. My family and I feel blessed.
Najla Safarzay
Dear Pamela, You showed great patience explaining the intricacies involved with the business loan process in a clear and concise manner. It was evident that you really take the time to research all the options, and do not just settle for the easiest or most utilized option. The time and effort you put into our loan and closing process is very obvious and we really want to thank you for everything you did in for us to get our business loan. I will not hesitate you service to anyone in need!!! Thank you so much
Shawn Micallef
Pamela provided the best services she could provide , she went over and above to give me a new start with my children. I am surprised how much she put her neck on the line for a complete stranger. If you need help Pamela is the person speak too . Thank you so much!!
Janika Smith
Pamela you are awesome, amazing etc etc etc. There's not enough words to describe how amazing Pamela has been. She was able to secure a mortgage for my brother and I. It was a roller coaster ride, but thankfully Pamela was able to do it for us. There were times when it seems that it wasn't going to happen but Pamela made it happen. Thanks for being the voice of calm, for being there all hours of the night when we were stressed out. You give your clients 100%, you always took our phone calls and replied to all of our text messages. We cannot thank you enough Pamela. My brother and I are blessed.
Crystal Wynter
My experience working with Pamela was a pleasure. Pamela is honest, very reliable and she is very concerned about her customers. She is extremely personable and possess an expert knowledge of the lending process. She goes above and beyond her duties. I am proud to recommend Pamela to anyone.
Mersadie James
I bought two houses before but have never used a broker so I was not sure what to expect so at times I got nervous and I would keep calling Pamela to see how things going. She was always patient and gives you words of assurance that everything will be fine don't worry. I just want to say my daughter I are very grateful to her and her staff for helping us to get this loan. Continue doing what you are doing to help put a smile on peoples faces . Again thank you forever grateful
Nick Dao
I would highly recommend Pamela Verma as a mortgage specialist. She went above and beyond to get my mortgage approved, even when it seemed impossible. Words cannot express how much gratitude I have for Pamela and to receive delivered flowers from her is such a personal touch.Thanks so much Pamela!!!! We couldn't have done it with out you.
Sadaf Nejrabi
She is amazing I don't know how to thank her for being so nice and helpful throughout my home purchases. She is always positive and straight forward in her words and promises. I would definitely recommend and work always with her in future. Her work is beautiful. Thank you again